NTT Com Joins South Africa's Data Center Services Club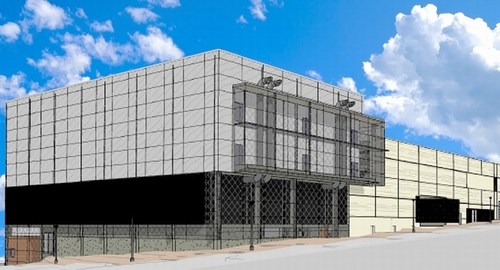 In yet another sign that Africa's market for data center and cloud services is shifting up a gear, global ICT and networking services giant NTT Communications is bringing its Nexcenter data center service to South Africa through a partnership with local data center operator Internet Solutions.
Nexcenter is the name NTT Communications gives to its data center colocation services and the guarantees assigned to those services, covering features such as availability, cost-efficiency, service quality and an exhaustive list of operational and facilities features that comply with more than 300 international standards. Those guarantees apply to the data center services that NTT Comms offers across more than 140 data centers in more than 20 countries around the world, to ensure consistency of service on an international scale.
Now the Internet Solutions Parklands data center in Johannesburg is part of that Nexcenter network, enabling enterprise users in South Africa that are expanding their businesses globally to tap into a network of quality-assured data center services, while companies in Asia, Europe and the US seeking to enter the South African market can, from this month, sign up for Nexcenter services in South Africa.
NTT Comms believes it can tap into significant growth in the South African data center market, which, due to increasing demand from government agencies and multinational corporates, has been expanding at an average rate of 12% per year recently, according to the service provider.
"Internet Solutions is pleased to join this international network of top-standard data centres," noted Saki Missaikos, managing director of Internet Solutions, in a prepared media statement. "As the first Nexcenter location in Africa, we present attractive service and technological capability to multinational companies looking to expand into the region," he added.
The relationship between NTT Comms and Internet Solutions makes sense, as they both ultimately have the same parent company: Internet Solutions is a wholly owned subsidiary of the Dimension Data Group, which is part of the NTT Group.
That situation may change, though, as Dimension Data is believed to be seeking a buyer for Internet Solutions. (See M&A Interest Grows in South Africa's Internet Solutions.)
Data center and cloud services market activity has been picking up pace during 2017, with the announcements that companies such as Microsoft, Amazon, Level 3 and Hurricane Electric are all looking to build a position in the market, while Econet's Liquid Telecom has teamed up with Microsoft as part of a major data center revamp and cloud services expansion move.
For more on this topic, check out the archived Connecting Africa webinar, Cloud Demand and The African Data Center Market -- it's free to access!
For more details on Africa's data center and cloud services market developments, see:
— Ray Le Maistre, International Group Editor, Light Reading for Connecting Africa.