Boosting digital inclusion for socio-economic improvement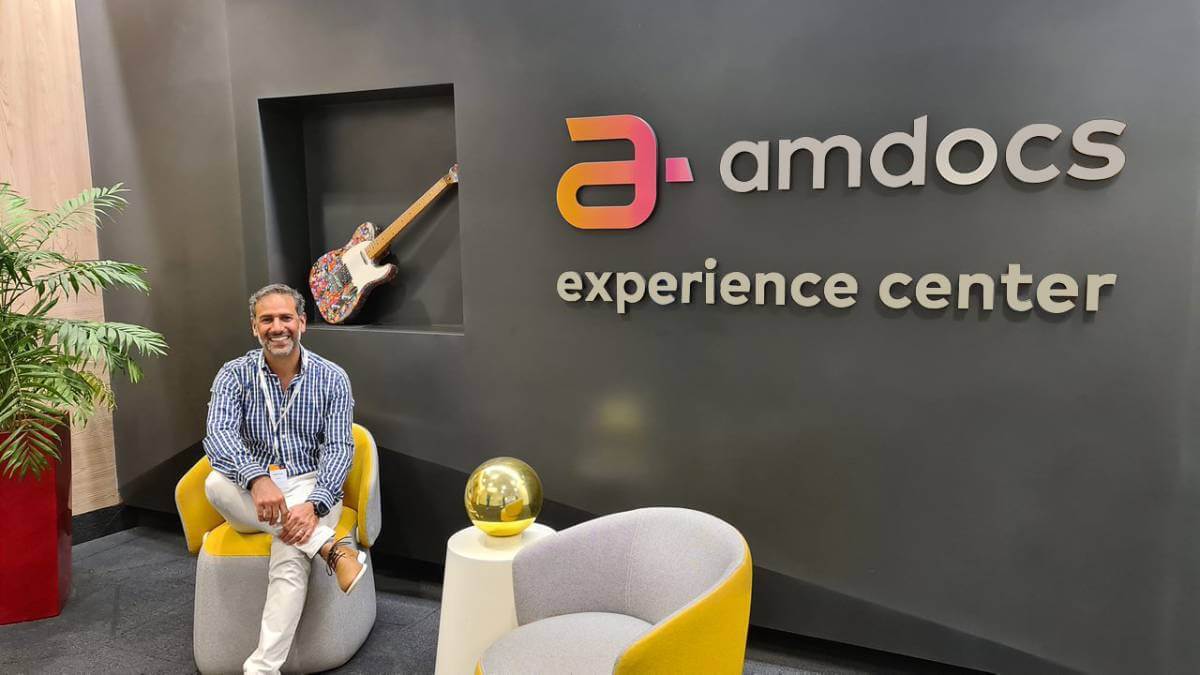 The telecoms sector has a critical role in enabling Africa to fulfil its potential and achieve improved social and economic outcomes for its citizens.
From driving digital inclusion to laying the foundations for better education, healthcare and governance. Communications service providers (CSPs) have an opportunity and a responsibility to be the catalyst for greater fairness, equality and attainment across Africa.
That's according to Mark Joseph, CEO for Africa at Amdocs, a leading global provider of software and services to communications and media companies. Connecting Africa sat down with Mark to find out more.
Connecting Africa (CA): Can you tell me about Amdocs?
Mark Joseph (MJ) : With our market-leading portfolio of software products and services, we unlock our customers' innovative potential, empowering them to provide next-generation communication and media experiences for both consumers and enterprise customers.
Our 31,000 employees around the globe are here to accelerate the world's leading service providers' digital transformation and enable them to harness the power of the cloud and 5G, allowing them to launch exciting new offerings for their customers.
CA: Why is Africa such an important strategic growth market for Amdocs?
MJ: With its young, dynamic population and a high level of investment in tech startups, Africa plays an increasingly important role in the global economy and is well placed to benefit from its own fourth industrial revolution.
Africa is awash with untapped talent and ideas, and it offers exciting new growth opportunities for Amdocs and our customers, which is why we're excited to be investing and growing our presence here.
We have operated in South Africa for two decades and have an office in the Johannesburg region, but now we're really focusing on expansion.
CA: What is the role of telecoms providers in the African economy of 2022?
MJ: First and foremost, CSPs are here to provide connectivity, but today the role goes beyond that: it's about benefiting society.
Whether it's tackling the digital divide by ensuring that even remote communities are connected, and all children can enjoy the benefits of online learning or ensuring that more citizens can secure online appointments with a doctor, the telecoms sector in 2022 is a driver of positive social change.
Indeed, for me, there are three key areas in which telecoms can spearhead improvements in African society: education, healthcare, and governance.
There is a golden opportunity for the telecoms sector to lead the change in all these areas and more, building its reputation as a force for good.
CA: What are the main challenges facing African CSPs, and how can Amdocs help?
MJ: For many of our customers here, the priority is making the transition from telco to tech-co. This means moving beyond the traditional focus of providing connectivity to building an ecosystem of partners in the open, platform-based digital economy that we see today.
This is a journey we're supporting customers on around the globe. Within this, a key focus is digital transformation, or modernization, of systems and processes to ensure they are robust and future-proof. Again, at Amdocs we have a vast amount of experience globally and locally of enabling such change.
Essentially this is Amdocs' raison d'Ítre; we're here to provide innovative new ways for telcos to be more creative and efficient, so they can launch exciting new products and services quickly.
This means they can provide next-generation experiences for their customers while offering better solutions to the broader social and economic challenges mentioned above. Thatís where our 'Make it Amazing' brand message comes from: we help those who build the future to make it amazing.
CA: Can you give a recent example of a project in Africa that makes you proud?
MJ: Amdocs was delighted to collaborate with Telkom by supporting the company's first cyber security hackathon, held in August at the Southern Africa Telecommunication Networks and Applications Conference (SATNAC) in George.
For the hackathon challenge, teams of participants were tasked with developing new capabilities that mitigate against digital identity theft, business e-mail compromise and insider threat in a cloud-based world.
An all-female team from the University of Johannesburg (UJ) scooped the top prize. The level of young talent and enthusiasm on display was incredible, and really demonstrated that South Africaís digital future is in good hands.
This content is sponsored by Amdocs.
*Top image is of Mark Joseph, Amdocs CEO for Africa. (Source: Amdocs).