Rain Brings 5G FWA to South Africa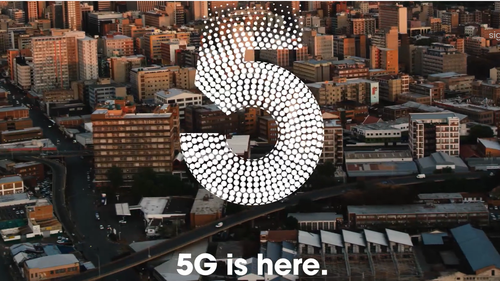 Competitive South African operator Rain has launched a commercial 5G-based fixed wireless access (FWA) broadband service in parts of Johannesburg and Tshwane, and says it will take the service to further locations, including Cape Town, Durban and "other major urban areas" during the next 12-15 months.
Rain's new service, the first commercially available 5G service in South Africa, is an alternative to fixed-line broadband. It is offering downstream broadband speeds of up to 700 Mbit/s via a wireless connection delivered using technology based on 5G standards and over the operator's licensed 3.6GHz spectrum. While it's possible that headline speed might be possible for some users occasionally, average downstream speeds for Rain's 5G FWA customers will average out at much less, with local media reporting Rain's Chief Marketing Officer Khaya Dlanga as saying that connections running at 200 Mbit/s would be more commonplace.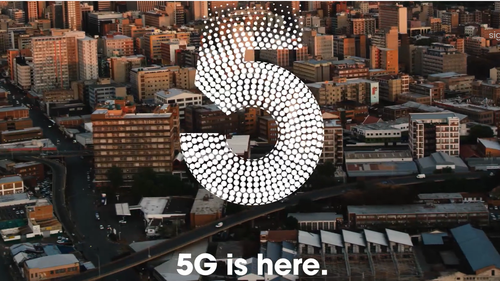 The wireless broadband signal is received in the user's home by a 5G home router (from Huawei), to which multiple devices can be connected via WiFi. The service costs R1,000 (US$67.15) per month, which, while not cheap, is competitive with fixed-line broadband alternatives from ISPs.
The operator announced its 5G network rollout earlier this year, with China's Huawei Technologies and Finland's Nokia as its main technology partners, but at that point it wasn't ready to launch a commercial service. (See Rain boasts 5G network launch in South Africa.)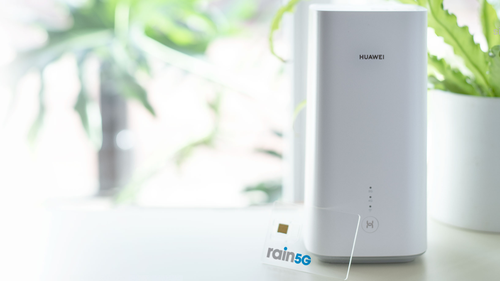 The move to launch FWA services using 5G technology, ahead of launching more conventional 5G-based mobile broadband services that connect to smartphone users on the move, is not unusual: In the US, for example, Verizon started selling a FWA service using pre-standards 5G technology late last year ahead of its mobile 5G service launch this year, while Three UK recently launched a 5G-based FWA service in London ahead of its enhanced mobile broadband service offering. (See Verizon's Home-Grown 5G Arrives Today and Eurobites: Three UK Plugs In 5G Home Broadband Service.)
Earlier this year, media reports suggested Vodacom was interested in working with Rain on its 5G FWA service launch. (See Vodacom Eyes Link With Rain, Liquid Telecom to Offer 5G FWA.)
Rain already offers 4G/LTE-based mobile broadband services in multiple towns and cities across South Africa.
South Africa has been a hotbed of 5G activity during the past few years, with MTN and Vodacom both putting the technology through its paces. (See Vodacom Shows Off 5G's Potential, MTN Takes Its 5G Tests Outdoors and MTN Tests 5G at Sports Arena.)
— Ray Le Maistre, Editor-in-Chief, Light Reading for Connecting Africa.