Uber's Marjorie Saint-Lot on inclusion and sustainability in Africa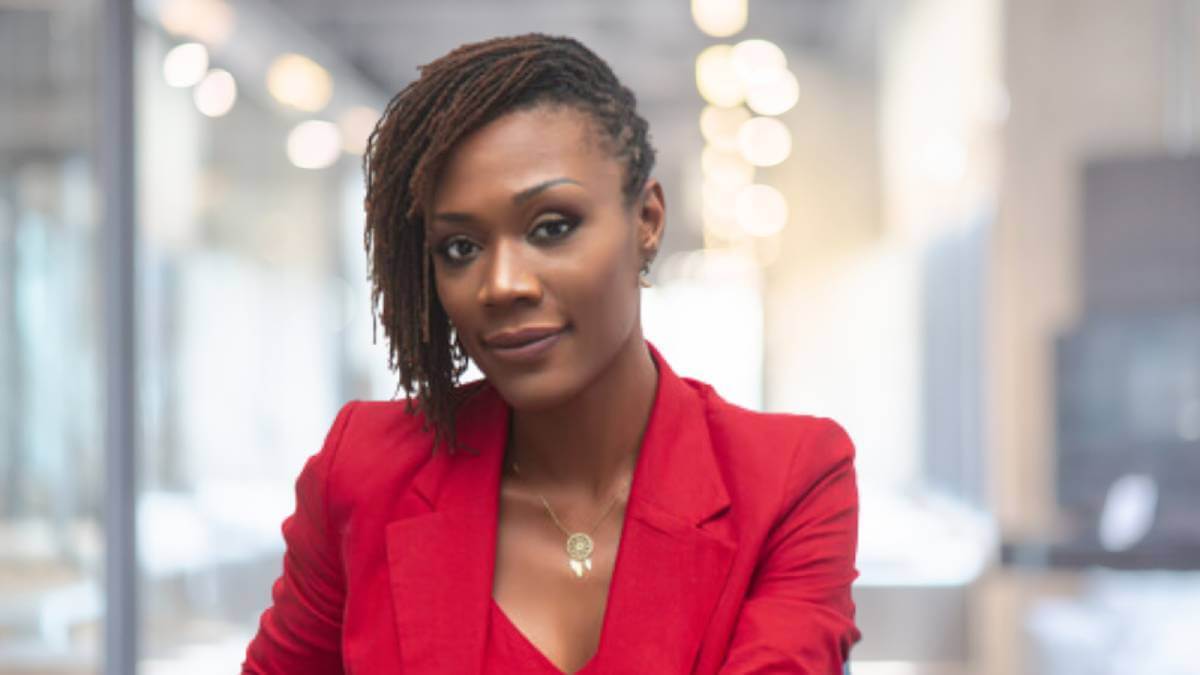 Uber's Country Manager for Ghana and Cote d'Ivoire, Marjorie Saint-Lot, sat down with Celen Ebru Paytoncular ahead of
Africa Tech Festival 2023
to talk about how the ride-hailing company is approaching public-private partnerships, environmentally friendly initiatives and gender inclusion in Africa.
Celen Ebru Paytoncular (CEP): What recent government initiatives across Africa have had a positive impact for entrepreneurs and the tech sector?
Marjorie Saint-Lot (MSL): Our goal has always been to be a partner to the cities we operate in by providing improved mobility options, economic contribution through flexible earnings for drivers and contribution to government revenues.
Uber is committed to collaborating with policymakers, social representatives, and the industry to improve the quality of platform work, whilst maintaining the independent status of drivers and delivery people who operate on the platform.
In December 2021, the Cote d'Ivoire government rolled out regulations for e-hailing as well as the use of unmarked and privately owned vehicles and carpooling. This follows a process in which we have shared best practices and consulted with the government to put this essential framework in place.
Since 2013, Uber has supported the creation of over 3 million economic opportunities across sub-Saharan Africa (SSA) by being a partner to cities, providing drivers a platform to access flexible, independent earnings and riders a reliable, safe and convenient mobility option.
Uber Eats' recent partnership with the Gauteng Department of Economic Development is a furthering of this commitment to South Africa. The purpose of the partnership is to open the call to more public and private sector stakeholders to be part of this initiative.
The targets are to:
Digitize 700 qualifying restaurants, retail and manufacturing small, medium and micro enterprises (SMMEs) in Gauteng, and connect them to a potential 160,000 new customers and R200 million worth of investment in technology services.
Invite emerging online e-commerce platforms to participate in the initiative leveraging on the economic stimulation, online-readiness of the merchants, and availability of delivery people. This will bring a more vibrant and competitive landscape for the township's digital economy.

CEP: Uber has been actively pursuing environmentally friendly initiatives. Can you tell us more about these initiatives and share some insights into the company's vision for sustainability and the strategies and technologies Uber is employing to promote eco-friendly transportation options for its users?

MSL: Globally, we're committed to a zero-emissions platform by 2040, with Canada, Europe, and the US aiming for zero-emission mobility by 2030.

As part of this initiative, we recently launched an electric product in Kenya, the first in Africa, called Electric Boda. The product introduces savings of up to 35% in operating costs for drivers and is 15-20% cheaper than existing products.

We're investing US$800 million globally over the next five years to help drivers achieve these emissions-reduction goals. Uber Green, our no or low emission ride product, is widely available in over 100 major urban markets across two continents, and we're committed to expanding it in Africa.

Celebrating our tenth year in Africa, Uber's partnership with Go Green Africa showcases our commitment to a sustainable agenda. We're particularly excited about Ghana's plan to build 1,000 electric charging stations by 2028, a crucial step for sustainable urban mobility.

We're eager to support this electric vehicle policy and collaborate with the government to accelerate a cleaner and more sustainable transportation ecosystem for the benefit of all Ghanaians.

CEP: What are the barriers to achieving digital inclusion across the continent? What can be done to remove them?

MSL: According to the World Bank, barriers to accessibility, availability and affordability in Africa range from lack of access to electricity, power outages, high internet costs and poor infrastructure.

For example, the absence of power makes it harder for telecommunication companies to set up mobile networks, and the absence of mobile networks means fewer people buy mobile devices.

These challenges are best solved through a collaborative approach that unites the private and public sectors to develop joint solutions to address digital inclusion.

In our environmental, social, and corporate governance (ESG) report for 2022 and 2023, we showcased several initiatives globally, but in SSA one example is driver education and training initiatives with the African Management Institute in 2022 in Kenya and South Africa.

These collaborations are aimed at improving how earners manage their businesses and well-being. All of this is part of our effort to improve the sustainability of their businesses.

Moreover, in September of this year, we signed a memorandum of understanding with Enterprise Insurance, a subsidiary of Enterprise Group.

This partnership allowed us to introduce a unique bundled insurance package called 'Safe N' Save' for drivers using the Uber app in Ghana. This package includes motor, life, funeral, pensions and health insurance, providing drivers with comprehensive coverage and peace of mind. This initiative ensures that drivers can continue earning without compromising their safety, contributing to their financial security.

CEP: You'll be sharing your expertise on two panels at Africa Tech Festival 2023, the first being: 'Empowering Voices: Women Leading the Tech Revolution in Africa' - what initiatives is Uber currently undertaking to champion women?

MSL: Uber is dedicated to promoting diversity and inclusion, as demonstrated in our 2022 People and Culture Report. Notable achievements include:
Globally, the percentage of women in leadership positions has increased by 3.8%.
In Europe Middle East and Africa (EMEA), we've maintained a 44-45% representation of women, with leadership positions increasing from 30% to 32%.
In the Middle East and Africa (MEA), we're closing in on gender parity, increasing from 46% to 47% overall, and maintaining a 43-44% representation of female leaders in leadership positions.
In SSA, our local leadership team comprises 60% women.

We actively support women's financial independence. In South Africa, we've seen 5.5% of female drivers using Uber for this purpose, and over 70 female drivers in Moove vehicles benefiting from advantageous opportunities.

We've also introduced a women-specific feature, Women Rider Preferred View, allowing women drivers to preferentially pick up only women and non-binary riders. This product has been launched in Ghana and South Africa.

Uber's women's earner empowerment initiative, #GigSister, was launched in Ghana, Kenya, and South Africa earlier this year, in collaboration with partners like Google and L'Oréal. We've witnessed a 415% increase in new female drivers since 2013 and have over 60% full-time female drivers.

Uber's partnerships aim to boost women's economic opportunities, with 650 women-owned businesses on Uber Eats and a focus on 35% female participation with the Gauteng Department of Economic Development.

In South Africa, the women driver base has increased from 3.5% to about 8%. Recent data indicates that Uber has empowered South African women, with 85% feeling safer, 71% experiencing increased empowerment, and 84% able to make previously impossible journeys.

These achievements reflect our commitment to creating an inclusive and empowering environment for women within Uber and the broader community.

CEP: The second panel you'll be speaking on is titled 'The Best of Africa's Tech Ecosystem'. What do you perceive to be one of the biggest emerging trends/innovations that is shaping the African tech ecosystem?

MSL: I'm excited about the future of tech, and I believe there are multiple trends shaping the ecosystem.

Firstly, digital platforms like Uber are revolutionizing logistics and the transport system, offering real-time tracking and convenience. We're actively expanding our presence in African cities, diversifying our services, and adapting to local preferences with products such as Uber X Share, Uber Comfort and Uber Package.

Enhanced safety and security are a priority for us. We prioritize safety before, during and after trips through features such as an in-app emergency button, Audio Recording, RideCheck, GPS tracking, Trusted Contacts, and Safety Check-Up. This ensures that both riders and drivers have a secure and reliable experience.

Lastly, I firmly believe that technology and platforms like Uber can enhance the quality and security of independent work while preserving the flexibility valued by independent workers. We're committed to providing opportunities for drivers to earn flexibly and sustainably while contributing to the economic growth of the regions we operate in.

CEP: What does the Africa Tech Festival mean for Africa's tech ecosystem?

MSL: The Africa Tech Festival represents a vital platform for Africa's tech ecosystem to showcase innovation, foster collaboration, and drive the continent's digital growth.

CEP: What themes/topics/features are you most looking forward to at the Africa Tech Festival this year?

MSL: As an enthusiast for disruptive technology and women empowerment, I'm excited to hear about all things tech and some latest innovations and artificial intelligence (AI) features introduced to improve Africa's development, digital, financial and gender inclusion.

CEP: What one piece of advice would you give to someone who is attending Africa Tech Festival for the first time?

MSL: I advise first-time Africa Tech Festival attendees to seize the chance for innovation, collaboration, and networking in Africa's dynamic tech ecosystem while staying informed about the latest trends and embracing the spirit of diversity and inclusion.

— Marjorie Saint-Lot will be one of the speakers at Africa Tech Festival taking place from November 14 - 16, 2023, in Cape Town, South Africa.

Register for the event here

Related posts:

*Top image is of Uber Country Manager for Ghana and Cote d'Ivoire Marjorie Saint-Lot. (Source: Africa Tech Festival).

— Celen Ebru Paytoncular, Associate Marketing Manager, Africa Tech Festival