Liquid Strikes Microsoft Deal, Targets Cloud Dominance in Africa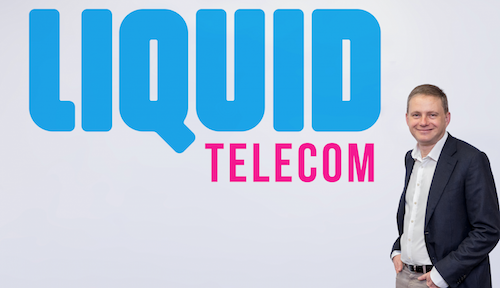 CAPE TOWN -- AfricaCom 2017 -- African fiber operator Liquid Telecom will start offering customers higher-quality connectivity to Microsoft's cloud services after finalizing an agreement with the software giant this week.
The deal, which builds on a previously announced cloud services tie-up between the two companies, will make Liquid Telecom one of several African operators classed as Azure ExpressRoute partners to Microsoft Corp. (Nasdaq: MSFT). It will allow enterprise customers to access Office 365 and other applications through a dedicated connection.
Liquid runs fiber networks in 14 African countries and is now eyeing a much bigger role in the African market for cloud services, which potentially represents a huge growth opportunity on the continent over the next few years, according to experts.
"We can link enterprise customers directly into Microsoft cloud and make a range of Microsoft services available across the continent at service levels and speeds that were not possible until now," said Liquid CEO Nic Rudnick during a press conference at the AfricaCom tradeshow in Cape Town earlier today.
Despite the claims, Guy Zibi, the managing director at the Xalam Analytics market research business, is skeptical the latest Microsoft deal on its own will have a major impact.
African operators including South Africa's MTN Group Ltd. already provide the same kind of functionality, and yet expensive leased-line costs have put those managed services beyond the reach of all but large enterprise customers, he tells Connecting Africa.
Nevertheless, Liquid may have an edge if it can use its 14-country footprint to position itself as a pan-African Microsoft partner and by offering more favorable pricing arrangements to business customers.
"Billing will be local and bundled with connectivity and it will be easier for customers to access and pay for services," said Rudnick. Liquid has not disclosed details of service pricing.
Even so, Zibi reckons that real differentiation would come from offering connectivity to a much broader range of cloud services offered by companies other than Microsoft.
To support its cloud ambitions, Liquid is pumping funds into the expansion of its data center and network facilities. Earlier this week it reopened a bond to international markets with the goal of raising another $180 million for refinancing and network expansion.
"We're pleased with the response to that," Rudnick told reporters. "The order book exceeded $465 million by midday. It is great to see that international markets are supporting African companies and investment infrastructure and digital services across the continent."
Liquid's boss said the Microsoft service would be rolled out on a "country-by-country basis," without providing more specific details.
On the infrastructure side, Liquid has been expanding two data centers in South Africa and another in Kenya. It also operates a facility in Zimbabwe, where it remains the only significant private sector player in the telecom sector.
Rudnick played down concern about the current political climate in Zimbabwe amid reports the country's economic malaise is about to get worse.
"We have confidence and are investing actively," he said. "As for political risk, which country does not have that these days?"
The funds Liquid is raising will also be used to expand its fiber footprint into new markets, potentially including countries in the north and west of the continent, where the company has lacked a network presence.
"We are working on expanding the reach further but the building of the network is not an end in itself," said Rudnick. "We are building it to bring new digital services to the continent and in particular cloud services."
While demand for cloud services has been growing in Africa, the region has until now lacked much data center infrastructure and been served largely from facilities outside Africa.
But the dynamics are now changing as economic conditions improve and more bandwidth-hungry services gain traction. During a recent Connecting Africa webinar, Zibi also noted that digital startups are starting to appear in some African countries, fueling demand for local data center services.
In May, Microsoft revealed plans to open data centers in Cape Town and Johannesburg in 2018 to better address local needs.
By expanding its own data center facilities, Liquid evidently hopes to cater to much of this demand. "The investment we are making in digital services and networks is now going to start being a game changer across the continent," said Rudnick. "The cloud for the first time will be a meaningful way to access services."
A spokesperson for Liquid said the operator is now working with startup hubs and local software vendors on the development of cloud services. Some of the platforms that support Microsoft will be available to local software developers in future, he said.
— Iain Morris, News Editor, Light Reading