Is Telkom About to Snap Up Cell C?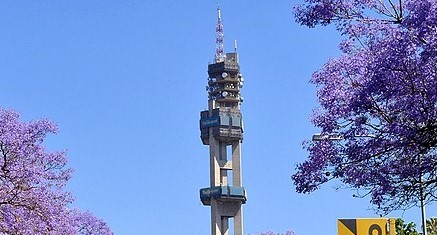 Telkom SA announced a significant dip in earnings for the fiscal first half of the year but the operator's latest financial report was overshadowed by news of "discussions in relation to a potential acquisition, which if successfully concluded, may have a material effect on the price of the company's securities."
Telkom didn't identify its target but all signs point to troubled mobile operator Cell C, which is proving a burden for significant shareholder (45% stake) Blue Label Telecoms, which recently wrote down its investment in Cell C to zero after South Africa's number three mobile operator reported a significant net loss. (See Blue Label Gets Real About Cell C and Cell C Puts Brave Face on Massive Loss.)
Such a move would represent meaningful consolidation in a mobile market dominated by Vodacom, which has nearly 44 million subs in SA and which just announced a leap in profits, and MTN, which has nearly 29 million customers in the country. (See Vodacom Half-Year Profit Jumps 19% and MTN Group Grows, SA Struggles.)
Cell C has about 16 million customers, which, if added to Telkom's 11.5 million mobile customers, would make Telkom a challenger to MTN for the number two mobile market share position in South Africa.
Telkom has been doing pretty well by itself in terms of growing its own mobile customer base, having increased its cellular customer base by more than 75% in the 12 months to the end of September. Indeed, the operator noted that mobile service revenues, which increased by almost 57% year-on-year to R5.6 billion (US$377 million), were the main driver of its sales growth during the six months to the end of September.
Overall, Telkom's fiscal first-half operating revenues were up by 4.7% to almost R21.5 billion ($1.45 billion) "despite the weak economic environment." But Telkom's headline earnings per share (HEPS) dipped by 36% due to a number of costs and charges and revaluations, and its net debt leaped to 15.8 billion, giving it a net debt to EBITDA ratio of 1.4, compared with a ratio of just 0.8 in March this year. Telkom said that debt pile growth was due in part to a change in accounting methods but also due to increased capital expenditure on its mobile infrastructure: Any acquisitions would only worsen its debt position.
The operator has also been investing in its home broadband infrastructure, and recorded a 30% increase in the number of consumer home broadband subscribers to just over 2 million, the majority of which are connected using fixed wireless access (FWA) technology.
— Ray Le Maistre, Editor-in-Chief, Light Reading for Connecting Africa.