One Global Pitches Mobile Finance App at Africa, Middle East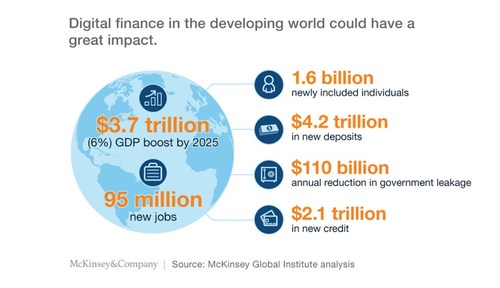 Over-the-top (OTT) applications specialist One Global is seeking to bolster its position in the digital finance sector with the launch of a mobile app and a new name for the Africa and Middle East region.
The Kuwait City-based firm has renamed its digital financial transactions platform, formerly called PayIt, as Og Money and launched a mobile app in an effort to add to the existing user base of 900,000.
The company believes there is still a significant market for digital financial services and that its platform, which offers mobile wallet capabilities, banking, merchant and checkout facilities, virtual stores and turnkey dealer solutions, can play a unifying role in the region. Here's its pitch:
"Og Money serves the banked, under-banked and unbanked with a full suite of mobile and digital financial services. It allows users to receive remittances, wages, and government subsidies, make purchases at stores, provide funds for vouchers and gift cards or pay utility bills and school fees," One Global Founder and CEO Mohammed Al-Rashidi said.

"Og Money acts as a seamless platform to connect consumers, banks, telecommunication operators, foreign exchange providers and merchants, all via the convenience of a mobile phone. Broadening access to financial services through digital platforms like Og Money can help boost trade, reduce poverty, empower women and unlock societal-wide economic benefits."
The potential benefits are well understood, based on the impact that other services such as M-Pesa have had in markets such as Kenya. (See M-Pesa Reaches the Big One-O.)
And in its launch announcement for Og Money, One Global cites a September 2016 report by the McKinsey Global Institute that suggests the "widespread adoption and use [of digital finance] could increase the GDP of all emerging economies by six percent or $3.7 trillion by 2025." (See this report and the graphic below for more details.)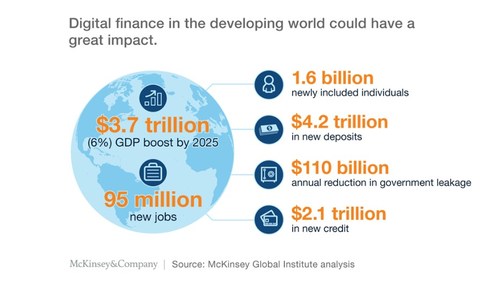 That's an attention-grabbing number for sure, but fulfilling that potential is tough -- a lot of market education is required and there are others wanting to be the foundation of Africa's mobile commerce and banking revolution. (See Examining the Digital Transformation for Financial Services , Microsoft Teams Up With Ecobank for African Digital Transformation Strategy, Shell Partnership Bankrolls Orange Money Across Africa and Mastercard Targets Farmers in East Africa With m-Commerce Platform.)
In addition, changing brands is tough -- and did anyone mention to the One Global marketing team that the initials "OG" stand for "own goal" in soccer-loving nations?
For One Global's sake, let's hope the decision to introduce a new name doesn't come back to haunt it.
— Ray Le Maistre,

, Editor-in-Chief, Light Reading