Microsoft Teams Up With Ecobank for African Digital Transformation Strategy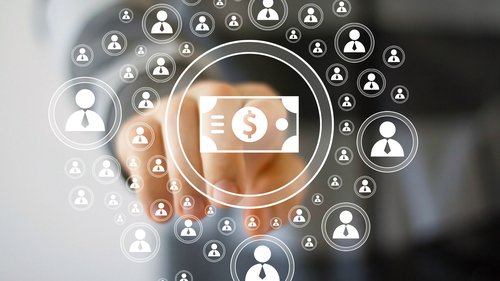 Microsoft and Ecobank, the Pan-African bank, have signed a memorandum of understanding to develop a joint strategy to digitize financial services for users across a variety of sectors.
The agreement, signed in Lomé, Togo, focuses on societal enablement through the modernization of conventionally analogue financial services. While payments and mobile money initiatives inevitably feature high on the list of priorities, it is the inclusion of digital literacy and education objectives that really catch the eye.
According to Ecobank, the MoU is designed to "modernise and raise the standards of the continent's major cities through state of the art digital solutions." Naturally it will be the quickest wins the partnership focuses on first, and it has identified educational funding as ripe for digitization. Bursary disbursements and school fee collection are top of the list, with a program dedicated to comprehensive e-skills and digital literacy is due to be implemented a little further down the line.
Principally, the agreement at its heart is intended to make small business ownership, fee payment and revenue collection as digital as possible. In theory, an emphasis on this, and the provision of enabling technologies, has the potential to deliver an epoch-defining boost to the economies of countries across the continent, and for the financial proposition of Africa on the whole.
"At Microsoft, our aim is to help societies digitally transform, from the single consumer to entire government departments," said Amr Kamel, GM at Microsoft Corp. (Nasdaq: MSFT). "Any nation properly supported by technology can transform into an intelligent ecosystem, capable of engaging with its citizens, empowering employees and optimizing operations to vastly improve lives."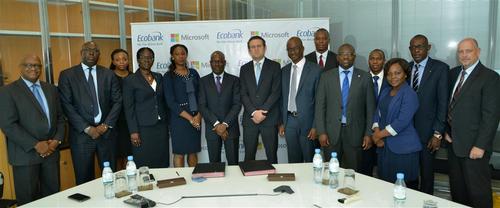 It wouldn't be unreasonable to say MoUs have a history of promising big and under-delivering. Microsoft and Ecobank have certainly talked a good game with this announcement, and threaten to actually deliver positive change for Africa -- but having gone public with their intentions, the pressure is now on.
The slightly worrying observation of the MoU is that there has been no indication of expected launch dates for new services, so it will be one that we keep a close eye on for developments.
— Tim Skinner, Editor, Connecting Africa