M-Pesa Reaches the Big One-O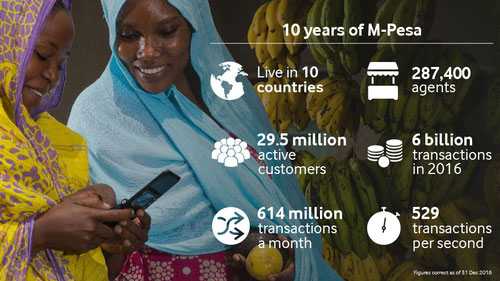 Vodafone's mobile money and banking service M-Pesa is ten years old, recognizing something of a watershed moment for technology accessibility in Africa.
Vodafone Group plc (NYSE: VOD) launched the service in March 2007 for Safaricom in Kenya and Vodacom in Tanzania and, according to the operator, was designed to "…enable customers safely and securely to send, receive and store money via a basic mobile phone and, more recently in some markets, using a smartphone app."
M-Pesa goes beyond being a purely mobile/virtual offering, too, with the service allowing for the development of business and economies by local merchants and entrepreneurs.
"Customers visit an M-Pesa agent to top up their M-Pesa account and are then able to use their mobile phone to make purchases in shops and send money to other people who can then visit their nearest M-Pesa agent to withdraw their funds," Vodafone said.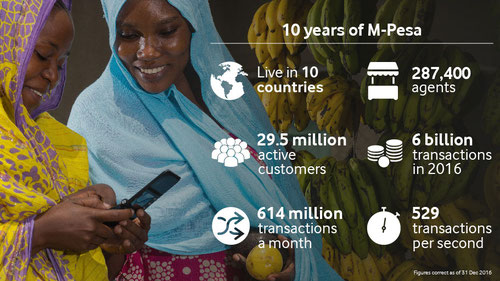 M-Pesa now serves nearly 30 million customers in ten countries, and it's not confined to Africa: In addition to the Democratic Republic of Congo (DRC), Egypt, Ghana, Kenya, Lesotho, Mozambique and Tanzania, M-Pesa is now being used in Albania, India and Romania.
According to Vodafone, those 30 million active users are processing roughly 6 billion transactions a year, aided by nearly 300,000 M-Pesa agents.
So there you have it -- happy birthday, M-Pesa.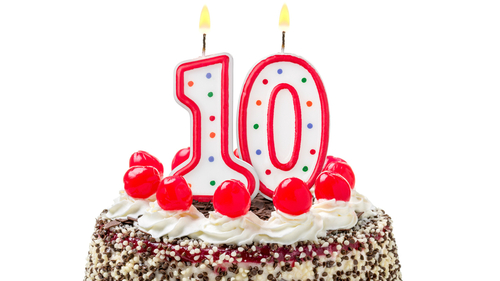 — Tim Skinner, Editor, Connecting Africa