Helios Towers Boosts Its South African Plans with Strategic Acquisition
Helios Towers means business in South Africa. Only days after announcing the formation of a
mobile networks infrastructure joint venture (JV)
in the country with Vulatel, a move that gave it a foothold in one of the continent's most important markets, the London-based independent towers company has acquired a controlling stake in mobile infrastructure development specialist SA Towers to further its growth plans. (See
Helios Towers Teams With Vulatel to Expand into South Africa
.)
Details of the deal were not released, but local media such as South Africa's Business Day reported that Helios is buying an 89.5% stake in SA Towers for an unknown sum, with the latter's operations integrated into Helios Towers South Africa (HTSA), the JV set up with Vulatel.
Helios will use HTSA to provide capital and support to SA Towers, which has well-developed plans in place to build about 500 new towers in South Africa's urban markets. SA Towers has already developed business relationships with all of the country's main mobile service providers, so wholesale tower business prospects for the new towers look strong.
According to an official statement issued by Helios, SA Towers has already completed a great deal of the complex logistical groundwork needed before a tower can be constructed and is ready to start building up to 500 new towers (some still require further permits). In addition to accelerating its tower-building opportunities, Helios also believes its acquisition of SA Towers will give it much needed local expertise, including an understanding of the markets and ready-made business relations with the mobile network operators that rent tower capacity from the likes of Helios.
SA Towers was co-founded by local entrepreneurs Rico Marx and Harm Kelderman and was backed by Africa Property Partners (APP), a real estate private investment business. The connection to property development has strengthened the company's town planning experience as well as its capabilities for managing building permit applications with local governments. This will be important to Helios's plans to spend more than US$100 million during the next three years to build network infrastructure in South Africa.
"We are thrilled to announce this acquisition of SA Towers' business, which will be made via our new partnership with Vulatel. It is consistent with our strategy of entering new markets in sub-Saharan Africa to further expand our geographic footprint. This is an innovative way of entering a new market by partnering with local entrepreneurs to create significant value for all stakeholders," stated Kash Pandya, CEO of Helios Towers. "We think the combination of Helios Towers' expertise in tower infrastructure management and strong balance sheet with SA Towers' entrepreneurial management team, tower pipeline and local relationships, puts HTSA into an ideal position to meet the needs of the MNOs and their customers in South Africa."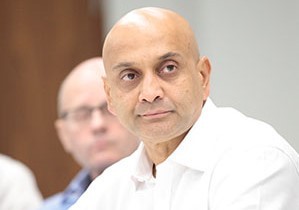 "We're delighted to be partnering with an experienced and well-funded tower operator such as Helios Towers," added Rico Marx, co-founder and director of SA Towers. "Together with the MNOs, whose relationships with SA Towers we value highly, we have ambitious expansion plans in order to meet the burgeoning demand for high quality tower infrastructure by the MNOs fuelled by their desire to meet the needs of their customers. In partnership with Helios Towers, we will be able to accelerate the development of this tower pipeline. We look forward to working within the Helios Towers team to support the forecast strong growth of mobile networks of the MNOs in South Africa for the coming years."
Independent towers account for about 10% of the 30,000 telecom towers in South Africa, but operators are increasingly open to leasing towers from independent tower operators for capital efficiency and quick rollout to new markets with high demands. Referring to SA Towers' pipeline, Alexander Leigh, Helios Towers' chief commercial officer, told Business Day that the company has focused on locations where the operators have "capacity issues" and where an independent tower could offer "quick, capital-efficient solutions." Helios aims to turn the new business "into a material tower company within the next 12 to 24 months," according to Leigh.
And there's growth left in the market: Pandya, Helios's CEO, believes South Africa still needs between 7,000 and 10,000 additional telecom towers.
Helios has entered the South African market just as there is light at the end of the 4G license tunnel and as the country's main mobile operators, MTN and Vodacom, start exploring the potential of 5G, which will require much greater density of physical infrastructure to realize its full services potential. (See Vodacom boasts Africa's first 5G service, MTN, Ericsson, Netstar Claim 5G First for South Africa, MTN Set to Cover 90% of South African Population With 4G and Spectrum Hope for SA's Mobile Operators.)
— Wei Shi, Site Editor, Connecting Africa