MTN Is Most Admired African Brand, Survey Finds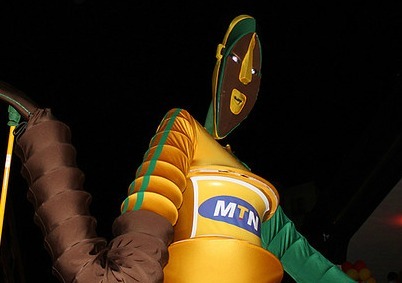 MTN has come out on top in a "most admired African brand" league and was also rated one of the most admired global brands in a new survey published by Brand Africa.
The survey report, "Brand Africa 100," analysed the brand equities of those companies operating in Africa across a dozen industries.
On the overall "most admired" brand list, Nike edged Samsung to the top, while MTN came in the sixth place, up by three places from a year ago, and retained its position as the highest-ranked African brand on the list. The South Africa-based telco was also the highest-ranked telecom brand from all countries. Another accolade for MTN was the number one position on the table of most admired African brands ranked by unprompted consumer mentions.
"While it is true that the deeper pockets of global brands ensure that they remain the stronger brands on the continent, a new generation of Africans have studied the brand building formula and Africa continues to give birth to strong local brands at a growing pace," the report author commented.
Trailing MTN on the most admired telecom brands are Airtel and Vodacom/Safaricom. Another big telco brand, Orange, came in sixth place on the top ten telecom brand list. On the electronics and computer list, hard on Samsung's heels are Apple and the Chinese affordable smartphone brand Tecno (one of three front brands from the Chinese company Transsion). Huawei, coming in eighth place, is behind the traditional electronics brands LG, Sony, as well as other smartphone brands Nokia and Itel (another of the Transsion brands).
The report also highlighted the importance of local relevance of the brand-building campaigns. "It is often difficult to ascertain which brands are home grown and which are foreign. Local telecoms companies are known to be dishing out reduced market share to the foreign 'experts' as their advertising campaigns are more localized and equally professional," the report author added.
On the table of the most admired financial service brands, M-Pesa came ninth. All the brands ranked higher are banks. MTN Mobile Money, Airtel Money and Orange Money also featured among the top 25.
The research was carried in 23 African countries, with over 2,200 brands mentioned. The report's authors claim that the samples represented 75% of the continent's population and GDP values. Because it was a consumer-led survey, the results invariably favored the consumer brands while those B2B-focused brands, such as Huawei, were not fully recognized.
— Wei Shi, Site Editor, Connecting Africa