Airtel Africa Plans London Listing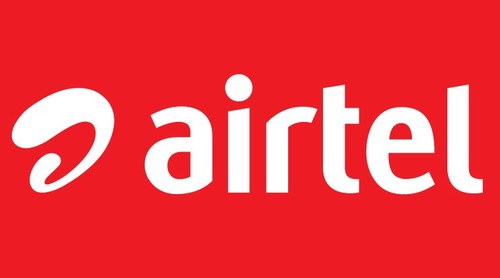 Airtel, Africa's second-largest mobile operator, has announced plans for an IPO on the London Stock Exchange, offering up to 40% of its issued share capital.
In the announcement sent to Connecting Africa, Airtel said it plans to offer 25% of its issued share capital immediately after it receives the admission to the premium listing segment of the Official List of the Financial Conduct Authority and to trading on the Main Market of the LSE, after which the company expects it would be eligible to be included in the FTSE UK indices. It will offer the overallotment option to underwriters, allowing them to issue up to 15% more shares if the demand is high. The company is also considering a separate listing on the Nigerian Stock Exchange.
Bharti Airtel announced more than a year ago the plan to list its African business to reduce the group's net debt. It selected bookrunners in September, raised $1.25 billion in a pre-IPO with six investors in October, followed by another round of pre-IPO in January which raised $200 million.
"With the recent equity investments into the business by globally recognised long-term investors, we believe that Airtel Africa is in a strong position to build its own capital market profile, allowing others to join us in a real business success story. The new Board of Directors is committed to carry forward the strong legacy of corporate governance of the parent company," commented Sunil Bharti Mittal, chairman of Airtel Africa.
Airtel's Africa business covers 14 countries, which the company splits into three segments: Nigeria, which generates about 36% the total business; East Africa (comprising Kenya, Uganda, Rwanda, Tanzania, Malawi and Zambia), which is comparable in size with Nigeria; and Rest of Africa (comprising Niger, Gabon, Chad, Congo, DRC, Madagascar and Seychelles). Looking along the business lines, mobile voice and data is still generating over 90% of the revenue, but Airtel Money is growing fast, and contributed to one third of the growth of the company's underlying EBITDA in FY2019 (ending March 31).
"The 14 countries where we operate offer strong GDP growth potential and have young and fast-growing populations, low customer and data penetration and inadequate banking infrastructure. These fast-growing markets provide us a great opportunity to grow both our telecom and payments businesses," added Raghunath Mandava, CEO of Airtel Africa. "With a modern network, a strong and trusted brand, we are in a unique position to capture the opportunities across these markets in both our telecom and payment businesses and I am delighted to be able to offer new investors the opportunity to join us in the next phase of our growth story."
To increase its appeal to investors, Airtel cites a few areas it is working on. These include a fixed wireless broadband offer, business solutions to enterprises and governments, sharing and monetizing its fiber networks, upgrading mobile money and mobile payment services including applying for a banking licence in Nigeria, and entering the content business.
The company is also working to optimize its cost structure, the most critical area of which is identified to be site running. The company operated over 21,000 sites as of the end of March this year. In addition to keeping a lid on the cost of site security, fuel and rentals, and redesigning the transmission plan, Airtel has also asked the OEMs to completely "rework their cost structures" in site maintenance, so as to "pass the benefit."
— Wei Shi, Site Editor, Connecting Africa