Spectrum Hope for SA's Mobile Operators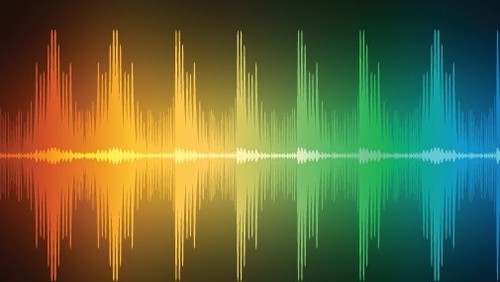 More than two years of uncertainty over the potential availability of additional radio spectrum in South Africa came to an end this week when the Department of Telecommunications and Postal Services (DTPS) and the Independent Communications Authority of SA (Icasa) settled a legal dispute out of court. The two parties locked horns when Icasa started an auction processes in March 2016 for frequencies in the 700MHz, 800MHz and 2.6GHz bands, and DTPS launched a legal challenge against the former's mandate to do so.
"In terms of the settlement agreement, Icasa will withdraw the (auction invitation) and the minister will also withdraw the legal challenge," DTPS said in a statement. "As a result of the settlement, the minister commenced consultations with Icasa on a draft policy direction for the licensing of high-demand spectrum and intends issuing the draft policy direction for public comment," continued the statement.
"We shall continue to consult with all stakeholders to ensure that we roll out modern telecommunications infrastructure and services at affordable costs to all citizens of our country," said Siyabonga Cwele, minister of DTPS. "We are determined to move with speed to transform the sector to enable a greater participation of black women, the youth, people with disabilities and SMMEs (small, medium and micro-sized enterprises)," added Cwele.
From Icasa's side, "The authority is indeed pleased that the impasse over the licensing of high-demand spectrum has finally been resolved… The authority will ensure that it executes its mandate in a manner that promotes competition, facilitates transformation of the sector and provides a regulatory environment that encourages investment in the sector," said Rubben Mohlaloga, chairperson of Icasa.
According to Ovum research, South Africa's cost of data services is among the highest in the world. The scarcity of radio frequencies has played a significant role in this, as operators keep prices high to limit demand over their limited spectrum resources in order to maintain a reasonable quality of service.
One of the recent high-profile cases is MTN's decision to terminate zero-rating Twitter by September 25, citing the high traffic generated by the service has made it "no longer feasible" for the operator to continue to bundle it. The operator disclosed that it had more than 13 million Twitter users on its network in August, who collectively generated 1.9 petabytes of data on the network. Instead, from October 1, MTN will offer tiered offers of Twitter and WhatsApp, doubling the prices, or even more, while increasing data allowances:
• Weekly WhatsApp bundle – from 100Mbytes for R5 to 250Mytes for R10
• Daily WhatsApp bundle – from 20Mbytes for R1($0.07) to 50Mbytes for R2 ($0.14)
• Weekly Twitter bundle – from 100Mbytes for R5 to 500Mbytes for R20.
• Daily Twitter bundle – from 20Mbytes for R1 to 100Mbytes for R5.
"While our pricing has increased, we were mindful of ensuring that our offering remained competitive and affordable. In line with this, both offerings still provide great value in the market," said MTN.
The settlement between DTPS and Icasa could be positive for the mobile operators, especially when they roll out next generation mobile networks that are more frequency demanding. According to Ovum's data, currently, Vodacom, MTN, and Cell C, which combined serve more than 95% of the country's mobile users, have only 53MHz spectrum each, and the marginal player, Telkom Mobile, has 42MHz (but no lower band frequency).
The government has been driving to release more spectrum, but so far frequency allocation has been within Icasa's remit. Things changed in October 2016 when the cabinet approved the National Integrated ICT Policy White Paper, prepared by DTPS, which would move frequency management power along with all other policy-related responsibilities to the government. There is also the plan to merge Icasa, Universal Service and Access Agency of South Africa (Usaasa), and the .ZA Domain Name Authority (.ZADNA) into a new "Economic Regulator." When it comes to radio frequency the new regulator will only be responsible for issuing spectrum licences.
— Wei Shi, Site Editor, href="http://www.connectingafrica.com/">Connecting Africa