Helios Towers Teams With Vulatel to Expand into South Africa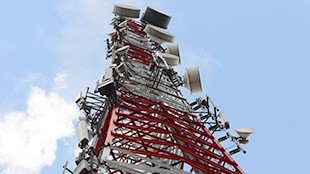 Helios Towers is expanding into South Africa through a joint venture with local mobile and fixed network construction company Vulatel Pty Ltd., to be named Helios Towers South Africa (HTSA). The company will build greenfield tower infrastructure, which will be made available to the country's mobile operators on a wholesale basis, as well as the fiber and microwave transport network network connections that link to the towers and provide backhaul capacity.
"I am thrilled to announce our entry into South Africa, which delivers against our stated strategy of providing MNOs with open-access infrastructure to meet the growing demands of their customers in Africa for fast, stable and available networks," Kash Pandya, CEO of Helios Towers said in a statement.
Pandya told TechCentral that Helios plans to invest up to US$100 million during the next three to four years in South African infrastructure.
Helios has long been open with its ambition to enter the South African market. In March 2018, Alexander Leigh, the company's Chief Commercial Officer, told ITWeb that the company was evaluating an entry into South Africa, noting that "it's an attractive market but with a slightly different dynamic in terms of the development we have in our markets today."
He also cautioned that "we want to make sure that if we were to enter a market like SA, that we can do it on the right terms, the right structure with the right execution. There is not so much of a power problem in urban areas but there is in rural areas where we feel we could contribute if we were to enter that market."
Until now, Helios has operated in four African countries. The company claims to be market leader in Tanzania, Democratic Republic of Congo (DRC) and Republic of Congo (or Congo Brazzaville). It also has a strong presence in Ghana. In total the company serves more than 13,000 tenants on 6,560 sites.
In March 2018 Helios suspended its plan to float on the London Stock Exchange, only one month before the scheduled IPO, without giving specific reasons. (See Helios Towers Abandons IPO Plan.)
The targeted valuation of the company at the offering was about $2 billion, on the back of $345 million annual revenues and $146 profit from the year before. Adding a fifth market to its portfolio, especially the market most likely to be the first to embrace 5G in Africa, will enhance Helios' pedigree and attractiveness in the eyes of potential investors if the company re-ignites its IPO plans.
"Today's deal creates a platform that will further diversify our geographic mix and allow Helios Towers to enter an exciting market and expand our product offering," Pandya added.
Its partner, Vulatel Pty Ltd, is a B2B telecom technology company with an extensive footprint in South Africa. It provides fiber and wireless solutions, site building and network equipment distribution, as well as offering managed services.
Commenting on the market and partnership with Helios, Tlhabeli Ralebitso, chairman and CEO of Vulatel, stated: "There is a significant infrastructure gap in South Africa today, which means the demand in data services is not being met. We are convinced this provides an unrivalled opportunity to build a leading open-access infrastructure platform to address that gap. Our vision has always been to establish a nationwide service network before entering into the open-access telecoms infrastructure market on the back of our trusted relationships with the telecoms operators in South Africa."
Helios, which will own 66% of the JV, is owned by telecom operators Millicom and Bharti Airtel and hedge funds including Albright Capital Management and Soros Fund Management. Vulatel Pty Ltd is 69% owned by black investors, including 45% black women. Bloomberg noted that this ownership structure will "give Helios a South African partnership that complies with government initiatives to redress inequalities stemming from apartheid. That gives Helios an advantage when seeking approval for deals in the country."
— Wei Shi, Site Editor, Connecting Africa