Safaricom & Vodacom Form Joint Venture to Buy M-Pesa Platform From Vodafone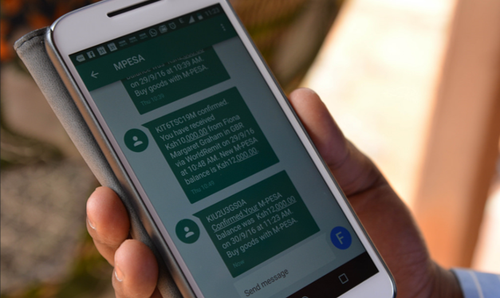 Safaricom and Vodacom are to form a joint venture to buy M-Pesa from Vodafone in a $13 million deal.
The Kenyan and South African operators are planning to acquire the brand and the intellectual property of the mobile payment platform from the UK-based group to facilitate the development of new products and expansion into new markets.
Shortly after Vodacom said in the annual report that it would "conclude the acquisition of the M-Pesa brand and platform related assets from Vodafone through a joint agreement with Safaricom," the two companies shared more details, including the price, to the media. According to a Reuters report, the joint venture will be set up and the transaction, with a price tag of KSh1.3 billion ($13.4 million), be completed within a year, subject to regulatory approvals in both countries. Bob Collymore, Safaricom's CEO who just signed a one-year extension to his contract, told Reuters that "given that the bulk of the M-Pesa business is in Africa, between Tanzania and Kenya, it is right for us to be determinants."
An acquisition will also bring significant savings for the two companies. Under current terms, Safaricom pays 2% of M-Pesa revenues to Vodafone. In its last financial year ending March 31, M-Pesa generated KShs 78.1 billion ($770 million), accounting for 31.2% of the company's total income. This implies that Safaricom would have paid Vodafone $15.4 million in royalty covering the preceding 12-month period alone. Vodacom, on its part, pays 5% of its M-Pesa business to Vodafone. In its latest financial results the company reported ZAR 3.1 billion ($210 million) revenue from M-Pesa under the International portfolio, primarily Tanzania, implying a further payment of $10 million to Vodafone.
In addition to the expected savings, by taking over the underlying technologies Safaricom and Vodacom will have more flexibility when developing new products on top of the M-Pesa platform. A recent example of what such products could look like is Fuliza, which provides limited overdraft facilities. The joint venture partners are also planning to take M-Pesa to more markets. Currently, in addition to Kenya and Tanzania, M-Pesa is also available in Ghana, the DRC, Egypt, Lesotho and Mozambique. Outside of Africa, M-Pesa has been expanded to India, Romania, and Albania.
Vodafone owns 60.5% of Vodacom as well as 39.9% of Safaricom.
— Wei Shi, Site Editor, Connecting Africa