Helios Towers Reignites IPO Plans, Eyes Expansion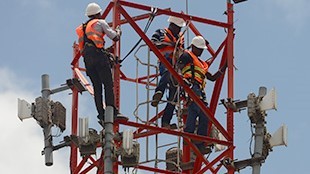 Less than two years after it shelved its previous plans for a stock market listing, Helios Towers, which manages passive mobile tower infrastructure in five key sub-Saharan markets, is filing for an IPO on the London Stock Exchange (LSE).
The company had announced its previous IPO move in March 2018, but quickly abandoned that plan, fuelling speculation that it either couldn't achieve its valuation target of US$2 billion or that it was about to be involved in significant acquisition activity. (See Helios Towers Abandons IPO Plan.)
Now it's back on the IPO trail, announcing its intention to float at least 25% of its stock on the LSE. Existing shareholders would be including their shares as part of the listing but, in addition, Helios Towers would issue new stock as part of the offering, from which it expects to raise gross proceeds of $125 million. Those proceeds could be used to expand into new geographic markets or expand the business into adjacent areas, it noted. There's no indication of the potential corporate valuation at this stage.
Another tower company active in Africa that abandoned its IPO plans last year, Eaton Towers, was acquired earlier this year for $1.85 billion by American Towers. (See African Towers Company Eaton Sells for $1.85B.)
Helios Towers has, in total, more than 6,800 towers and operates in five markets: Tanzania (its biggest market by towers, where it has more than 3,600 sites); the Democratic Republic of Congo (DRC); the Republic of Congo (Congo Brazzaville); Ghana; and South Africa, where it is in the early stages of bringing commercial sites to market.
It provides managed mobile tower services to network operators, with more than 86% of its revenues coming from five mobile operator groups, namely Airtel, MTN, Orange, Vodacom and Tigo (Millicom). On average, it has more than two "tenants" using each tower but, on average, can accommodate more than four tenants per tower, so it has existing capacity to deal with additional demand, which is growing. In addition, it believes it is competitively and geographically well positioned to pick up additional business as mobile operators expand their reach and network capacity as the 4G services market grows and as 5G plans are considered.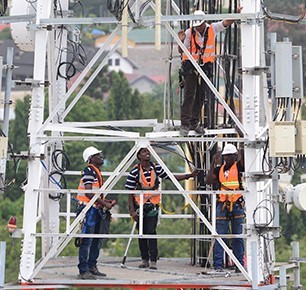 It generated revenues of almost $191 million in the first half of 2019, an increase of 7% compared with the same period a year earlier, while its adjusted EBITDA (earnings before interest, tax, depreciation and amortization) grew by 15% year-on-year to $99 million during the same period.
Kash Pandya, CEO of Helios Towers, noted: "The Sub-Saharan Africa telecommunications market is and will continue to be one of the most exciting and high growth in the world. The underlying demographic and macro-economic trends are compelling: a young, growing and increasingly urbanised population whose demand for high quality mobile voice and data services continues unabated, which is being further fuelled by expansion of 3G and 4G services and one day 5G services; and GDP growth that across our markets is expected to be 4.5% per annum to 2024 [according to the IMF World Economic Outlook Database, April 2019]."
He continued: "We have a proven track record of growth based on both acquiring site portfolios as well as building new sites to provide high-quality services which is underpinned by our business model of long-term contracts with blue-chip MNOs with significant levels of currency protection. Whilst our business excellence programme has already generated significant improvements in our margins, we are beginning to see the investment in our tower infrastructure bear fruit in terms of Portfolio Free Cash Flows. When considering a listing on the LSE we will be focusing on the exciting opportunities for our business and its growth prospects, while providing new investors with the opportunity to commit to a business through public equity participation, adding to our successful tranche of listed bonds."
Since its previous run at an IPO, the company has positioned itself as a significant player in South Africa, first by forming a joint venture in the country with Vulatel in January this year, followed swiftly by the strategic acquisition of a controlling stake in mobile infrastructure development specialist SA Towers. Helios Towers is in the process of building out its sites: It had more than 100 sites in operation by the middle of the year but has a pipeline of at least 500 sites it can develop. (See Helios Towers Boosts Its South African Plans with Strategic Acquisition and Helios Towers Teams With Vulatel to Expand into South Africa.)
News of the IPO comes as major international mobile operators consider their mobile tower infrastructure strategies, particularly as they size up the crushing costs associated with building out full 5G capabilities, winning new spectrum licenses and launching next-generation services. Vodafone Group, in a bid to raise some capital, plans to spin off its tower assets in a move valued at more than $20 billion, while Telefónica is considering something similar as debt piles start to weigh on balance sheets. (See More Towers for Sale: Telefónica's Turn to Offload Assets and Vodafone shares soar as it values towers spin-off at $20B.)
Such moves, plus the trend towards greater network sharing (of active as well as passive assets) by mobile operators in markets such as China and Italy points more towards a fruitful future for mobile tower wholesale companies. That, on top of a wealth of encouraging economic and mobile market growth statistics in the markets in which it is active, can only give Helios Towers hope that its IPO plans and financial future look positive. (See China Spices Things Up With 2-Become-1 5G Plan and Fastweb, Wind Tre take 5G network sharing to the limit.)
— Ray Le Maistre, Editor-in-Chief, Light Reading for Connecting Africa.