Helios Towers Abandons IPO Plan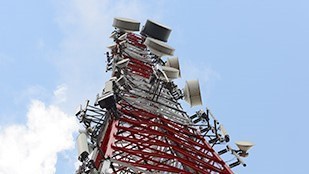 Helios Towers, which owns and manages mobile tower infrastructure in four sub-Saharan markets, has abandoned its IPO plans, the company has announced, sparking speculation that it now plans a merger instead.
It had intended to float about 25% of its shares on the London stock exchange in early April in a move that would have valued the company at more than US$2 billion. (See Helios Towers Plans IPO.)
But the company, despite claiming it had "met with considerable institutional investor interest, endorsing its business model, strategy and growth prospects," said it has "decided not to proceed with an initial public offering of the Company's shares at the current time."
It added: "The Company remains committed to executing its growth strategy and reiterates its confidence with respect to the outlook for the business."
The sudden move has resulted in speculation that it is in talks about a potential merger, potentially with Eaton Towers, a peer that has also announced IPO intentions but has yet to unveil any detailed plan. Eaton Towers has more than 5,000 towers in five markets (Kenya, Uganda, Ghana, Niger and Burkina Faso) and is also believed to be a potential takeover target for American Tower Co., which has operations in South Africa, Ghana, Nigeria and Uganda.
However, there is also speculation, reported by Reuters, that the required price for the IPO could not be achieved.
Helios, meanwhile, has more than 6,500 towers in total, which are then used by multiple mobile operators to house their active radio access network equipment. It owns and operates more tower sites than any other mobile infrastructure company in Tanzania, Democratic Republic of Congo (DRC) and Congo Brazzaville, and is a significant player in Ghana.
It recently announced a 22% year-on-year increase in full-year revenues to $345 million and a 39% increase in adjusted EBITDA to $146 million. CEO Kash Pandya noted: "We delivered strong revenue growth … [and] significantly enhanced our margin by focusing on efficiencies in our operations and investment in power supply innovation. In the year, 249 further locations benefitted from solar panel investment, 375 towers were connected to the grid and hybrid power solutions were installed at a further 331 sites. As we move into 2018, we take forward a business that is robust, lean and focused, and well positioned to continue delivering for our customers, employees and investors. Our agenda remains clear and focused: to deliver more of the same."
All the signs point to a shift in tower ownership in key African markets in the coming months, but quite which operators emerge with greater scale and power remains to be seen.
— Ray Le Maistre, Editor-in-Chief, Light Reading for Connecting Africa.