Telkom, Airtel finally get engaged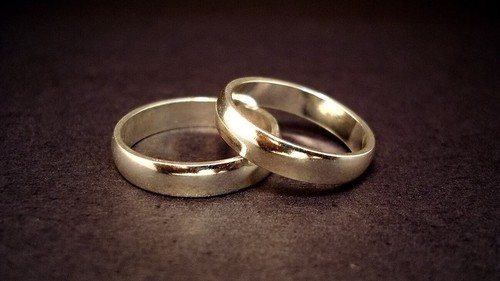 Having dated previously but split, Airtel Kenya and Telkom have rekindled their M&A desires and are now officially engaged, having announced their intention to get hitched in an effort to better compete with market leader Safaricom.
The value of the proposed deal, which would effectively see Airtel acquire Telkom, has not been made public. Telkom Kenya has the option of holding up to 49% of the combined company.
The two operators discussed a merger last year, but talks ended in June. (See Airtel, Telkom Abandon Kenya Merger: Reports.)
Rumors of renewed discussions emerged in January. (See Airtel & Telkom Rekindle Kenyan Merger Talks – Reports.)
Now things have gotten serious, with a plan to form an operator called Airtel-Telkom that would combine nearly all of their operations: Mobile and fixed-line assets serving consumers and enterprise customers are included; Telkom's "real estate portfolio and specific government services" are not. The Kenyan government currently holds a 40% stake in Telkom, while the other 60% is owned by Helios Investment, which is reportedly now keen to cash out, having acquired the stake in 2015 and overseen a change in the operator's name. (See Forget Orange Kenya – Now It's Telkom.)
The merged company will be chaired by Telkom Kenya CEO Mugo Kibati, while Airtel CEO Prasanta Sarma would retain that role.
Such a deal still needs to be approved by the Kenyan authorities, which will no doubt come under a great deal of pressure (particularly from Safaricom) to avoid developing what would effectively be a duopoly market.
However, Airtel and Telkom will be encouraged by a statement from National Treasury Cabinet Secretary Henry Rotich, which was included in Telkom's announcement about the deal: "This move is well aligned with the government's agenda to optimise the value of the assets that it holds in trust, on behalf of Kenyans, while cementing the country's position not only as a regional business hub but also as an international investment magnet."
In addition, ICT Cabinet Secretary Joe Mucheru was cited in the same release as saying: "ICTs remain a vital link to achieving Kenya's economic goals and our national development agenda, particularly with respect to service delivery. Such mergers have had positive impact on the development of the sector and service levels to consumers in other markets. Similarly, we look forward to this merger leading to the introduction of new technologies and telecommunication products which will, in turn, support the growth of other business sectors of our economy, thereby spurring national production to meet the growing demand locally and beyond."
Safaricom currently commands a 64% share of the mobile market, while Airtel has 22% and Telkom 9% (figures as of end of September 2018). Both Airtel and Telkom have been gradually increasing their shares, while Safaricom's has been dipping slightly as the market continues to grow: In the three months to the end of September 2018, the number of mobile lines in Kenya grew by 2.4% to 46.6 million.
There is no indication when this merger might happen or how long the process might take. Airtel is currently preparing for an IPO of its African business having attracted cash injections from new investors -- securing the approval of the Kenyan authorities for this deal would likely make its listed stock more attractive. (See Airtel Africa Gets Another Cash Injection, Adds Customers, Six Investors to Pump $1.25B into Airtel Africa and Bharti Airtel's Africa IPO Plan Gathers Pace.)
— Ray Le Maistre, Editor-in-Chief, Light Reading for Connecting Africa.