Angola Cables Adds Euro Connections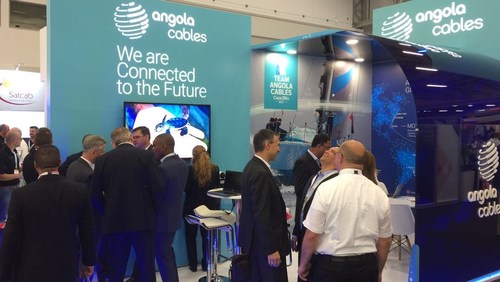 Wholesale telecom operator Angola Cables has extended its international network to three European facilities operated by carrier and cloud-neutral colocation data center operator
Interxion
.
By hooking up to the interconnection points in Frankfurt, London and Marseille, Angola Cables will be able to connect directly to key European Internet exchanges and more than 400 network operators that also use Interxion's facilities. The move will also improve connectivity to cloud and content service providers, enabling faster response times and improved quality of service for users in Africa.
"Our focus is to significantly enhance Angola Cables' quality of services, and choosing carrier-dense facilities in which to place Angola Cables' PoPs [points of presence] is critical to the execution of our strategy," said Artur Mendes, commercial and marketing director at Angola Cables, in an official announcement. "Our network expansion to Interxion Frankfurt, London and Marseille enhances our ability to meet the data and voice requirements of our customers, including the regional African operators that we serve," he added.
The move also, of course, makes it easier for the operators hooked up to Interxion's facilities to reach into Africa. "Angola Cables will provide our customers with effective solutions to efficiently handle the large increase in content that is being exchanged between Europe and Africa," noted Mike Hollands, director of market development and strategy at Interxion. "Angola Cables' unique ability to integrate the local circuit, backhaul and submarine capacity between Africa and Europe adds tremendous value to our large community of customers in these three cities."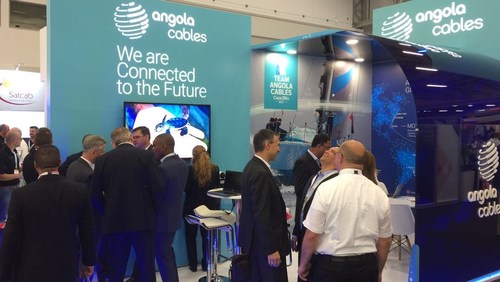 Angola Cables manages Angola's participation in WACS (West Africa Cable System), the submarine network that runs from South Africa to the UK and which has 12 landing points along the west coast of Africa. It is also in the process of building SACS (South Atlantic Cable System), a 6,165km, 40Tbit/s cable with four fiber pairs that, when completed, will be the first subsea cable to directly connect Africa to Brazil. SACS is due to go into commercial service in mid-2018.
In addition to offering IP transit and point-to-point circuit services to its customers, Angola Cables also operates Angonap, a neutral colocation data center in Luanda, and Angonix, the Internet Exchange Point in Angola.
Angola Cables is also, according to Guy Zibi at Xalam Analytics, one of the four "disruptors" whose "investments and strategies have the potential of upending African international bandwidth economics." (See The Changing Face of the African International Bandwidth Market.)
For more on Africa's subsea networks, see:
— Ray Le Maistre,
, International Group Editor, Light Reading for Connecting Africa.