The Changing Face of the African International Bandwidth Market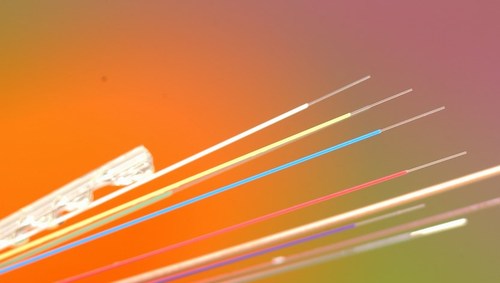 The growth of the African international capacity market during the past five years has been remarkable, carried by strong broadband growth and the rollout of new submarine fiber cables on the African Eastern and Western coastlines. Research for our new report,
The Future of African Bandwidth Markets
, shows that African international capacity supply has been nearly doubling every other year since 2011. Today, there are around 14 operational, major submarine cables in sub-Saharan Africa, providing about 70 Tbit/s of design capacity and about 5.3 Tbit/s of lit, fully available capacity.
Long a scourge on the face of the African Internet, international capacity, for the most part, is no longer considered a bottleneck. The upside looks solid as well. The underlying demand for bandwidth is deep. The headline number of broadband connections in Sub-Saharan Africa has grown 10x between 2010 and 2016, to reach around 175 million; we are projecting it to break the 200 million mark in 2017 and hit close to 300 million by 2020. Africa's 4G base is still small (about 4% of SIMs), but it is growing fast. 5G is not yet on the African radar screen, but it is the next step in mobile broadband access evolution and will require substantially more backhaul capacity.
FTTH growth is on the upswing too -- we expect the total number of FTTH connections to hit the 2 million mark by 2020. Data from the Cisco Visual Network Index (VNI) suggests that the Middle East and Africa regions will have fastest mobile data traffic growth in the world over the 2016–2021 period, a pattern confirmed by individual African operator data, and this even though video has yet to reach any form of scale in the region. This market, unquestionably, will continue to need international bandwidth -- and lots of it.
Amid this broadly positive context, our research suggests that the international wholesale market has entered a period of change and uncertainty, as more capacity floods the market, international capacity prices continue to fall, capacity self-provisioning rates accelerate and customer requirements rise in complexity. Three trends especially stand out.
First, the African international capacity market is structurally oversupplied. By our estimates, the market has around 2 Tbit/s to 2.5 Tbit/s of extra international capacity above market requirements. The gap between equipped capacity and actual usage is even deeper, with utilization rates under 10% on many African subsea cables.
But oversupply is a relative concept. Only one market, in our estimation, displays characteristics of a bandwidth glut (South Africa) -- that is a unique combination of material excess capacity and highly dynamic downward pricing. Another circa 15% of African markets are in a state we refer to as bandwidth rationing -- they have enough capacity to go around, but due to a variety of factors, that capacity is not being made available at price points that would reasonably stimulate demand. In such cases, the oversupply is merely nominal. And nearly a third to a quarter of African markets we examined for the purposes of our report have a bandwidth deficit -- they are using as much capacity as they can afford -- but for a variety of reasons, they're just not getting enough capacity supply at equilibrium price points.
The second notable trend is that the African market is about to be flooded with additional international capacity. At least four new Africa-focused transatlantic cables have been announced for deployment within the next two to three years. Between capacity upgrades, new cable rollouts and technology improvements, African markets will add more than 4x more design capacity during the next four years than they did during the already prolific 2009-2015 period. If the 2000-2010 era was a decade of bandwidth scarcity, the 2010-2020 decade is unquestionably a decade of bandwidth abundance. How the market reacts to these new bandwidth riches is a source of substantial trepidation.
A third trend is the emergence of the disruptors -- carriers whose investments and strategies have the potential of upending African international bandwidth economics. Four players particularly stand out: Angolan wholesale carrier Angola Cables; Cameroon state carrier Camtel; Djibouti carrier Djibouti Telecom; and Namibia's Telecom Namibia. Historically bit players in Africa's wholesale landscape, these four players will contribute 30% to 40% of Africa's incremental equipped capacity during the next four years, with at least two of them entering the top 5 of African owners of international capacity. They have different motivations but will be flush with bandwidth, and for the most part, they are entirely unpredictable. Will they be rational actors, or will they (as they can) crash the market?
The answer to this question, in many ways, will help shape the future of African international bandwidth markets.
– Guy Zibi, Principal, Xalam Analytics
This article is based on research culled from The Future of African Bandwidth Markets: African International Capacity Demand, Supply and Economics in an Era of Bandwidth Abundance -- A Xalam Analytics Report, March 2016.