Africa Gets Another Subsea Link as AAE-1 Goes Live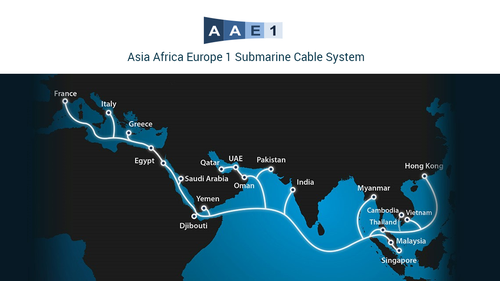 Submarine cable AAE-1 has entered commercial service, giving Africa another data network link to the rest of the world.
AAE-1 (Asia-Africa-Europe 1) is a 25,000km subsea network running from Europe (France, Italy, Greece) via Egypt and Djibouti to the Middle East and on to India and the Far East. (See The Making of Africa's Most Strategic Bandwidth Hub.)
The final point of presence (PoP) still to be connected is Hong Kong, which will come online during the second half of this year.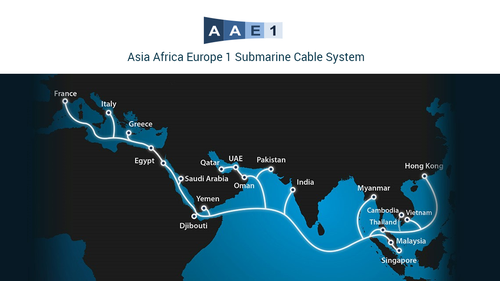 Retelit, an Italian network operator that joined the AAE-1 consortium in 2015 and constructed a landing station in Bari, Italy, is now offering services on the network, it announced Tuesday. According to Retelit, the network has a capacity of 40 Tbit/s and can offer 100G services, making it "the world's fastest cable system and the first to offer the lowest level of point-to-point latency through an 'express route' between Egypt and Thailand."
For more details on the launch of AAE-1, see this Submarine Cable Networks article.
Submarine cables have breathed a new lease of life into the African data services market in the past few years, with the continent, so poorly served in the past, now hooked up to multiple cable down the east and west coastlines. (See The Changing Face of the African International Bandwidth Market.)
— Ray Le Maistre,
, International Group Editor, Light Reading for Connecting Africa.