Hot startup of the month: Bus-based Wi-Fi platform MCT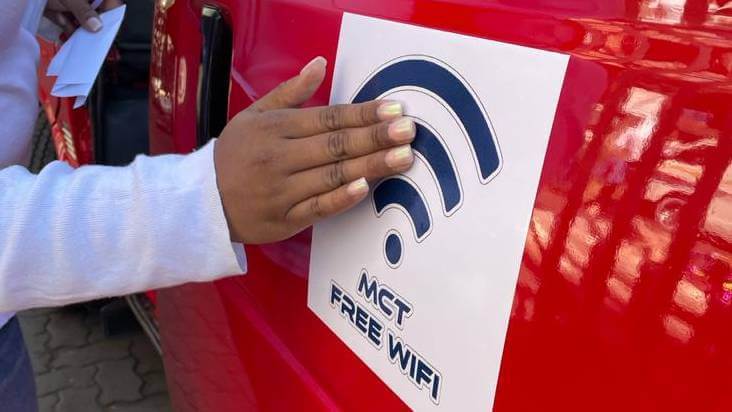 In performing the relatively simple-sounding task of allowing commuters to access the Internet from public buses, MCT – a transit and connectivity company – is having a transformative effect on lives and livelihoods, and it is taking its solution continent-wide.
MCT Africa started as a concept in Ghana in 2019 and was registered officially in the Seychelles in February 2021. A master operator for the provision of free Wi-Fi to commuters using public transport, and for advertisers looking to improve their online reach, MCT installs routers in public vehicles to provide Internet connectivity to commuters free of charge.
The company has partnerships in South Africa and has installed routers in 150 buses so far, registering 35,000 customers and showing 3,000 connections per day.
"Almost 60% of Africa's population is under the age of 25, making Africa the world's youngest continent. This group also makes up the largest percentage of Internet and social media users. The mobility and constant use of the Internet has prompted many organizations to introduce free Internet connectivity within their premises to improve customer service," said MCT's founder and CEO, Graham Gilmour, about the rationale for the business.
"Furthermore, millennials are flocking to the cities to find work, many travelling two to three hours per day into the city or industrial zones. Due to advances in technology, in particular the Internet, this population has become less restricted by space and time and can use travel time more productively by using their Internet-connected mobile devices on the move. Specifically, having mobile Internet access could change or enhance the perception of travel time from a cost to some sort of benefit," he explained.
Pan-African plans
MCT wants to become the Wi-Fi provider for Africa's mass transit sector, and Gilmour believes this is a vital service, while it also offers a huge opportunity if it can be successfully implemented at scale.
"With many cities including Nairobi, Lagos, and Cape Town, positioning themselves as emerging tech hubs in Africa, Wi-Fi availability has become an important element to tech innovations and startups on the continent," Gilmour said.
"With about 15 million minibus commuters, 2 million train commuters, and 9 million bus commuters in South Africa daily, having Wi-Fi routers in these modes of public transport will not only improve travel time for the commuters but increase patronage for the transport companies."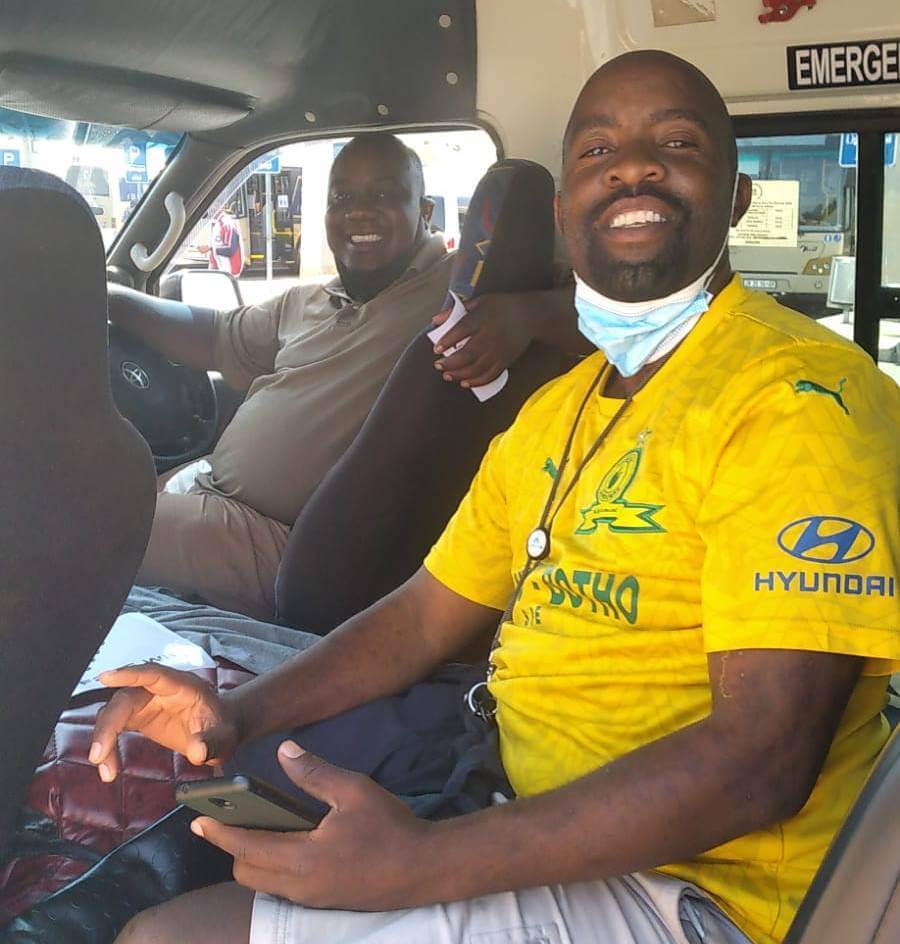 MCT has a number of competitors, both local and multinationals, that have come up with free Wi-Fi schemes for taxis in Kenya, Nigeria, South Africa, and Ghana. They include Nigeria's Metro Taxi, Kenya's Vuma Online, Ghana's TroTro TV, the South African National Taxi association (Santaco) in partnership with Telkom Mobile and technology company Wi-Taxi, and South Africa's Moovah. Yet MCT is in the mix.
In South Africa's Northwest region, it has around 100 enabled vehicles, plus another 200 or so in Gauteng. Between 60% and 70% of commuters on these buses use its service. MCT's pan-African expansion is also afoot.
"In Nigeria, we have established a partnership with a Benin-based franchisee who is ready to complete and start rolling out their first 100 vehicles," said Gilmour. "MCT is targeting 10% of the vehicles in Lagos, while we establish relationships with two franchisees who have been already identified."
In Ghana, meanwhile, the startup intends to target Ashanti, Brong Ahafo, Central, Eastern, Greater Accra, Northern, Upper East, Upper West, Volta, and Western, while paperwork is pending for a launch in Kenya. Gilmour said the company sees huge untapped potential across the continent.
Affordable access
"Africa has the most growth in regional connectivity but the lowest number of Internet connections – only 22% of the continent has access. Despite the expanded Internet reach in this continent, there is still a coverage gap of about 850 million people who are unconnected. Overall, fewer than four in ten people across Africa currently have Internet access," he said.
"This gap is caused by the high cost of handsets, energy and data for some populations. Other top barriers to mobile Internet use in low- and middle-income earners include lack of digital skills and literacy, lack of content in local languages, and the high cost of deploying new basestations in rural areas in contrast to the low revenue expectations."
---
Want to know more about African startups and new innovations on the continent? Check out our Innovation Hub here on Connecting Africa.
---
The most obvious and devastating effect of the high cost of data is exclusion from the Internet.
"The more expensive it is for the average African to access the Internet consistently, the more likely it is that the country will be left out of the fourth industrial revolution," Gilmour said.
MCT is bidding to address this with its bus-based free Wi-Fi service, which it monetizes via advertising revenues. Advertisers from Netflix to FMCG companies to NGOs pay the startup to promote their products and services via 15-second, no-skip videos that consumers are fed once they connect to the free Wi-Fi.
MCT itself has not yet raised any external capital, but Gilmour said it is looking to take on $2.5 million in venture funding over the next couple of years to bolster its expansion plans.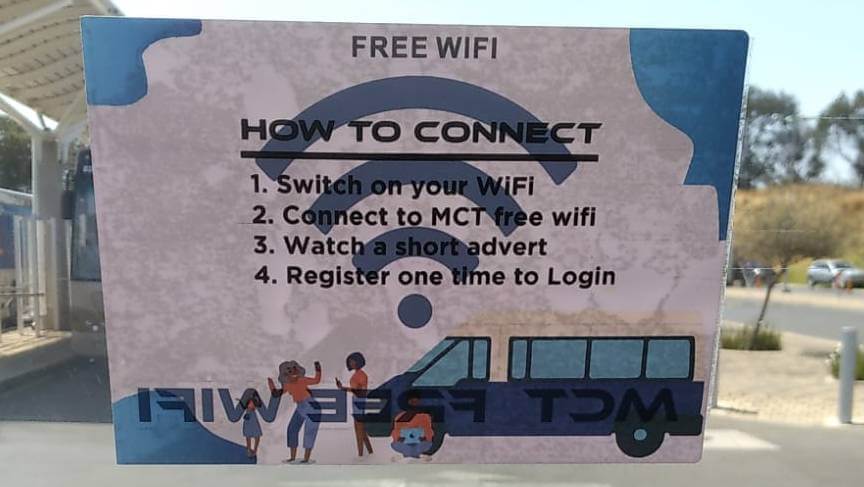 Related posts:
*Top image is of the MCT logo on a minibus taxi. (Source: MCT)
— Tom Jackson, co-founder of Disrupt Africa, special to Connecting Africa