Hot startup of the month: Tunisia's InstaDeep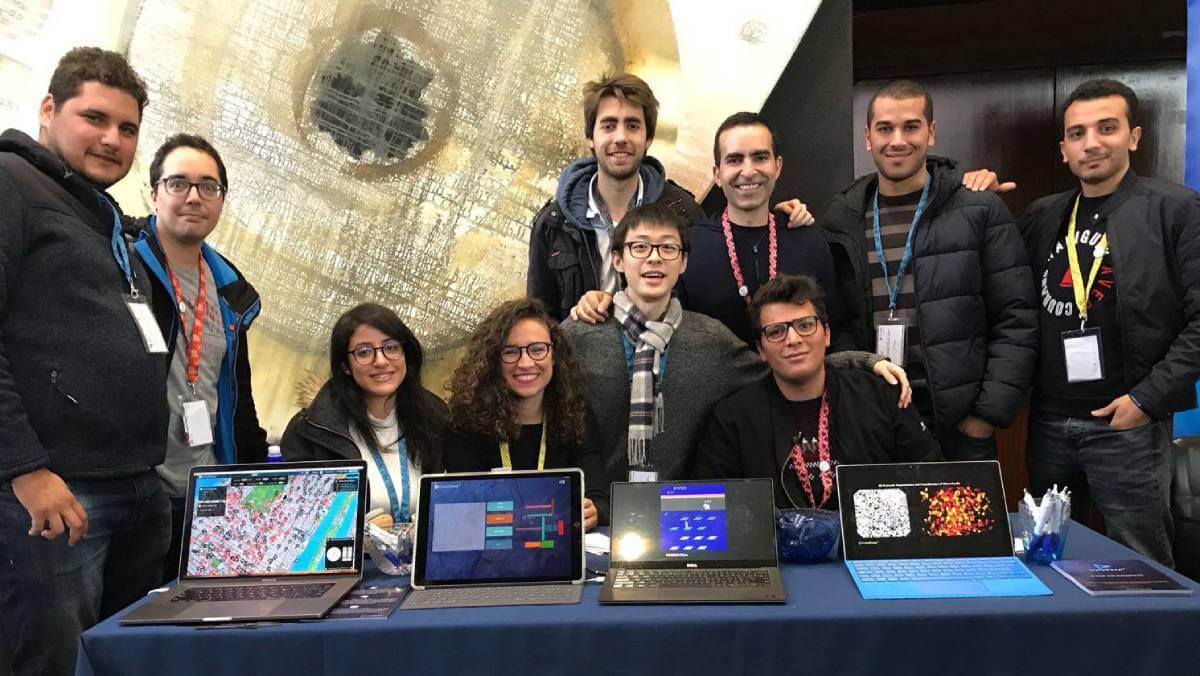 According to PwC, artificial intelligence (AI) will add $15.7 trillion to the global GDP by 2030, both from increased productivity and consumption effects. Figures related to Africa are a little scarce, but it is clear there is economic potential here too, as well as huge possible impact across areas as diverse as agriculture, education and healthcare.
A report from the IFC, a member of the World Bank Group, suggests AI technology could play a part in revolutionizing industries such as farming, banking and transport, as well as improving electricity services by making power grids more efficient, allowing schools to harness e-learning tech, and helping doctors better diagnose diseases.
Karim Beguir knows how revolutionary the impact of AI could be on the continent. Growing up in a small town at the limits of the Sahara, he had access to limited opportunities, but books and knowledge became "everything" to the young Karim.
He cherished the wartime stories of Alan Turing, Bletchley Park and what it turns out were in fact the early days of what we now call AI. Determined to have such an impact himself, he started on the road that took him to InstaDeep.
Founded by Beguir in 2014, Tunisian startup InstaDeep builds advanced decision-making and optimization AI solutions and products for enterprise clients. The company utilizes cutting edge AI methods and high-performance computing to create products that optimize complex decision-making processes in real-life industrial environments.
Its team of AI researchers, machine learning (ML) engineers, hardware and visualization experts combine their expertise to build end-to-end products that tackle the most challenging optimization and automation challenges, providing real value and return-on-investment to businesses.
Going global
One of the best-funded AI ventures on the continent, InstaDeep has gone global. It is now headquartered out of London. InstaDeep has developed quite the reputation, and quite the customer list.
"Our expertise spans across research, product and solution development, allowing the whole end-to-end solution to be developed in-house. Our proactive approach to research, combined with a broad spectrum of high-quality clients, ensures a challenging and exciting environment to work and thrive in," said Beguir.
"We are proud to partner with firms such as Google DeepMind and Nvidia, and world-class universities such as Oxford and the University of Michigan."
Some of the startup's work is really at the bleeding edge of global innovation.
"Our joint AI Innovation Lab with BioNTech works to advance a portfolio of initiatives across drug discovery and design, protein engineering, manufacturing and supply chain optimization. One of the lab's key research areas is the development of next generation vaccines and biopharmaceuticals for the treatment of cancer and prevention and therapy of infectious diseases, including COVID-19," Beguir said.
"And in the energy sector, InstaDeep is working with France's Total to develop advanced systems to process 3D micro-fossil data and do scientific computations at scale to help figure out the best places to drill for gas and oil."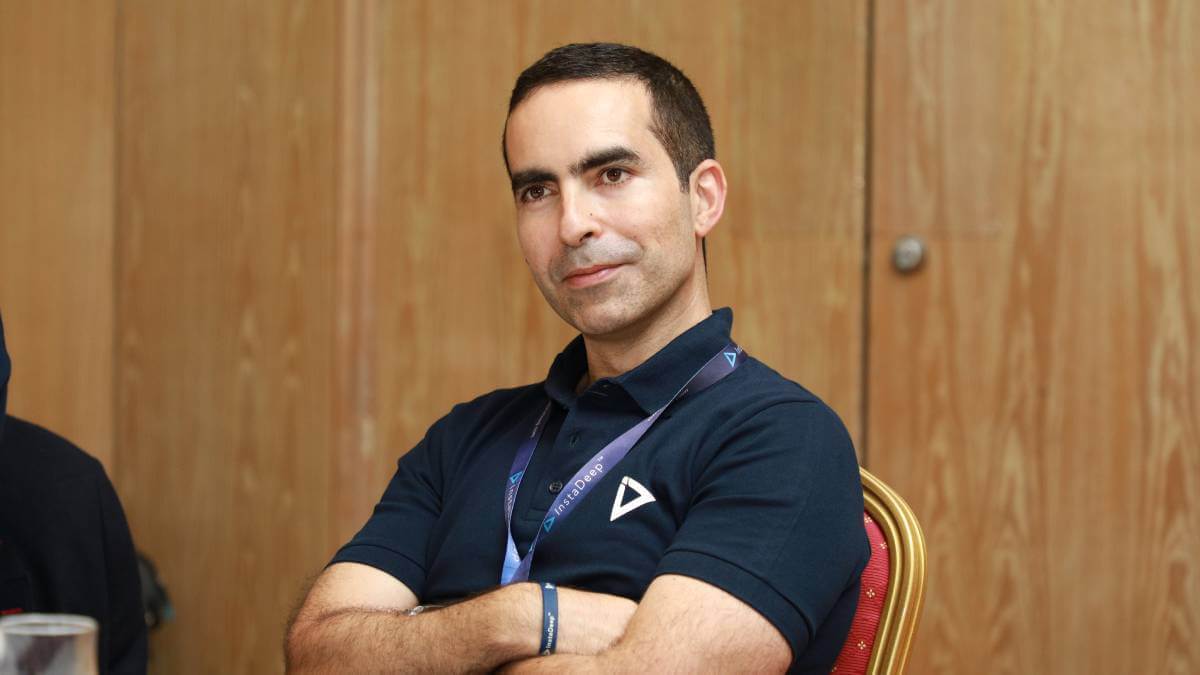 The company has grown in leaps and bounds since May 2019, when it raised a €6.3 million ($7.4 million) Series A funding round led by the pan-African private equity firm AfricInvest, with participation from Endeavour Catalyst, a New York-based co-investment fund.
It launched the joint AI Innovation Lab and multi-year strategic collaboration with BioNTech in November 2020, and the next month followed that up with the launch of DeepChain, its AI-Accelerated Protein Design platform.
"DeepChain runs in the cloud and uses AI models trained on billions of amino acids and requires no ML expertise," Beguir said.
Named by CB Insights as one of the 100 most promising private AI companies in the world for the second year running, both times for its cutting-edge achievements in R&D, back in April, InstaDeep also recently qualified as an Elite-level service provider within the Nvidia Partner Network, one of only two companies across EMEA to earn this designation.
Personalized products
It has all been quite a journey since Beguir and co-founder Zohra Slim formed InstaDeep with $2,000 and two laptops back in 2014. Beguir attributes the company's serious growth to its focus on the specific needs of clients – now with offices in London, Paris, Tunis, Lagos, Cape Town and the UAE.
"We don't offer a preset group of products, but instead deliver bespoke solutions to complex problems for each client," he said.
"We are very proud of our ability to go from research innovation to applying these breakthroughs to industries. We are bringing technologies into the real world that deliver powerful insights distributed through the cloud. This is quite new and not easy to achieve but highly promising for companies."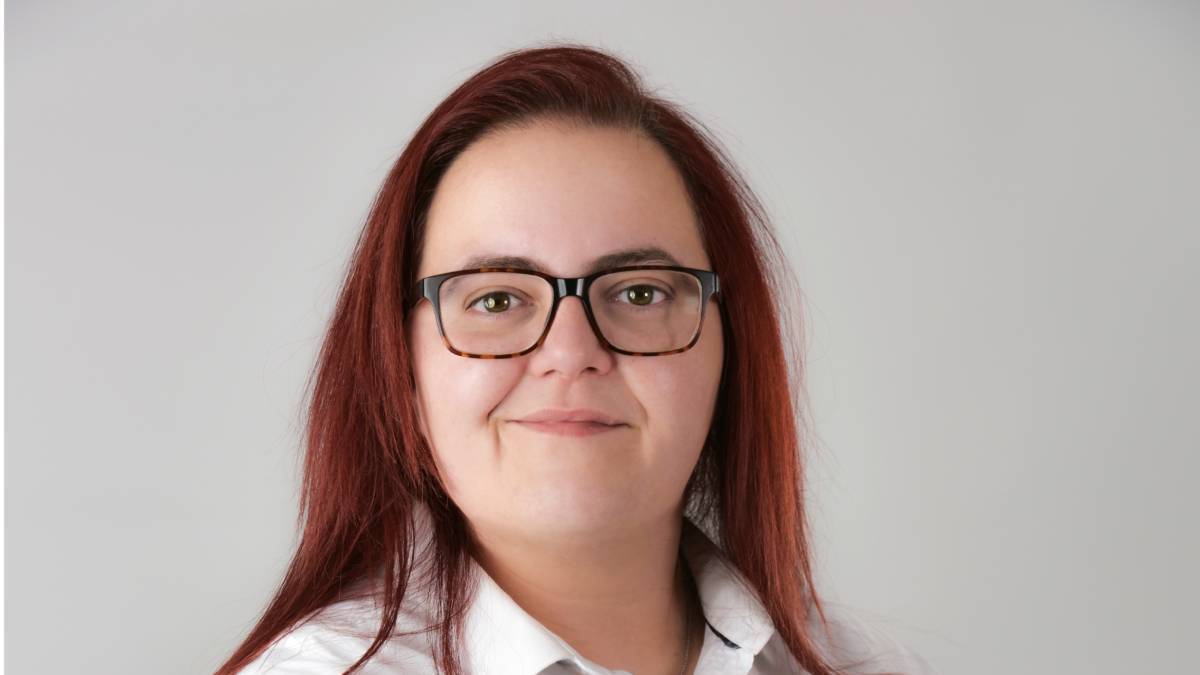 InstaDeep, whose global competitors include British AI company Secondmind and Canada's Element AI (purchased by ServiceNow in November 2020), is leading the way among African AI companies, but Beguir said he certainly expects other startups to follow its lead.
"I believe the African continent can compete and win in deep tech innovation, and we have a vision to democratize AI in Africa," he said.
"AI is a triple exponential. It is moving extremely fast, constantly creating opportunities, and disrupting things very quickly. Data, hardware, and algorithmic improvements are happening at the same time, at an incredibly fast pace. Things are changing all the time, creating opportunities for innovation."
With this in mind, he feels there are no reasons why Africa should not be part of this movement.
"In fact, Africa has strengths other continents lack, as the deep tech innovation process there is mostly bottoms-up, with startups and communities creating the opportunities rather than top-down. This creates strong ties across different countries and communities and results in a great source of leverage," said Beguir.
Future focus
What is next for InstaDeep? It certainly has no plans to slow down.
"We have just launched our second open-source initiative, Mava, a research framework specifically designed for building scalable, high-quality Multi-Agent Reinforcement Learning (MARL) systems, which has already surpassed 200 stars on GitHub. The initiative has been commended by Google DeepMind's lead research scientist Nando de Freitas," Beguir said.
---
Want to know more about technologies like AI, ML, IoT and smart cities? Check out our dedicated Emerging Tech content channel here on Connecting Africa.
---
With all this success, however, the company has not forgotten home, and has recently released TunBERT, a world-first Natural Language Processing (NLP) model for the underrepresented Tunisian dialect.
Beguir hopes it will provide a boost to young AI entrepreneurs back home, to help them embark on the same kind of journey he has undertaken.
"TunBERT was made available free and open-source to help spur innovation in Tunisia's already rapidly growing AI and tech ecosystem," he said.
Related posts:
*Top image is of some of the InstaDeep team attending the Deep Learning Indaba. (Images supplied by InstaDeep.)
— Tom Jackson, co-founder of Disrupt Africa, special to Connecting Africa