Hot startup of the month: SA's Snode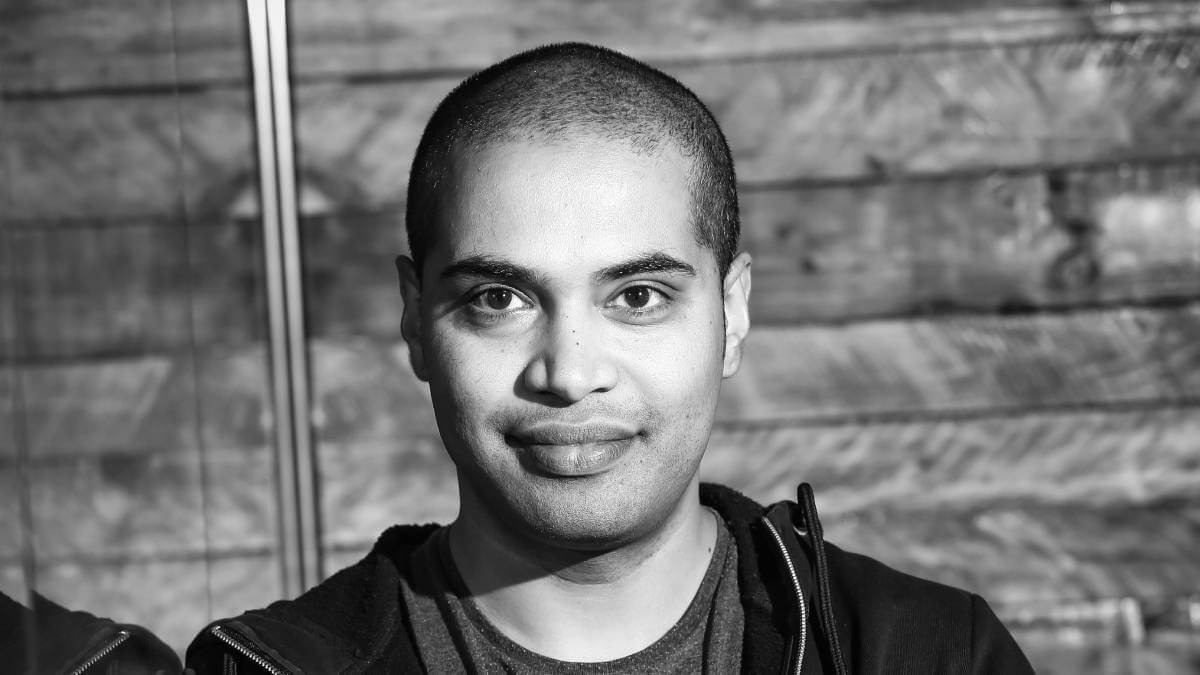 The World Economic Forum lists cybercrime as one of the top ten risks facing mankind, and it has been accelerated by COVID-19, which has accelerated digitalization but offered cybercriminals an even greater opportunity to attack vital digital infrastructure.
In Africa, where digital capacity – and cybersecurity expertise in particular – lags behind the rest of the world, this added weakness in the face of cybercriminals has been especially felt in the last few months.
Uganda's mobile money network was hacked back in October, with at least $3.2 million estimated to have been stolen, and central banks and national cyber-response organizations have called for improvements in security measures.
Yet African countries still lack a dedicated public cybersecurity strategy, with cybersecurity initiatives led by the private sector. However, with pricing and local applicability issues here, that means there are opportunities for local startups to make a dent.
One such company is South Africa's Snode, which is applying a data-driven approach to cybersecurity. The startup's platform uses algorithms to process dynamic data, which it does in any format, at any scale, and in real-time, helping human analysts to gain insight into prevailing patterns.
Snode's cloud-based platform provides interactive visualizations, which when combined with behavioral-based pattern recognition and AI can help its customers identify issues before they arise.
Ethical hacking
The Snode story all started in 2009, with roots in high-tech security consulting and ethical hacking.
Founder and CEO Nithen Naidoo realized that the entire way the world looked at defense was flawed, because of how easy it was becoming to break into critical business systems and key national infrastructure.
He started an ethical hacking firm, which had a rocky start, but within a few years he and his team, operating out of his mother's home, were working for Big Four firms like PwC and Deloitte, as well as South Africa's Department of Defence.
Now, Snode has customers across six continents, and Naidoo said the startup's "secret sauce" has been its ability to automate analysis.
"Snode was created to gain insight into prevailing patterns, not visible to the human eye, allowing our users to identify attacks before they happen," he said.
"The global security posture is reactive, relying too heavily on 'signature-based' solutions. Additionally, heterogeneous architectures, disparate data and emerging technologies, such as cloud and IoT, make defense near to impossible. A more innovative solution is required to address cybersecurity globally."
This is what Snode does, using mathematics to identify fraud, data leakage and cyberattacks.
"We now have included automated 'active' defense systems and cloud-based, remote workforce solutions to enhance our technology offering," Naidoo added.
Start local think global
Snode technology solutions are supported around the clock by specialized cyber defense teams, based in South Africa, delivering consulting and managed services worldwide.
Though the company is employed by clients across the world, Naidoo said there was a huge need for an innovative approach to cybersecurity globally, given the financial losses caused by cybercrime, but where a solution like Snode was perhaps most needed was on its home continent.
"In 2021, the global cybersecurity spend will be over US$1 trillion, and in stark contrast we would have lost US$6 trillion to cybercriminals. Africa is not immune but is viewed as a soft target by cybercriminals, nation-state attackers and private intelligence firms," he explained.
"These bad actors use mass cognitive influence to destabilize regions by dividing our people, leadership and partnerships for political and financial gain. Hence we need to develop local skills and homegrown cyber defense technology to provide sovereign security."
This is what Snode, founded by Naidoo alongside well-known angel investors Nadir Khamissa and Shaazim Khamissa, is trying to do.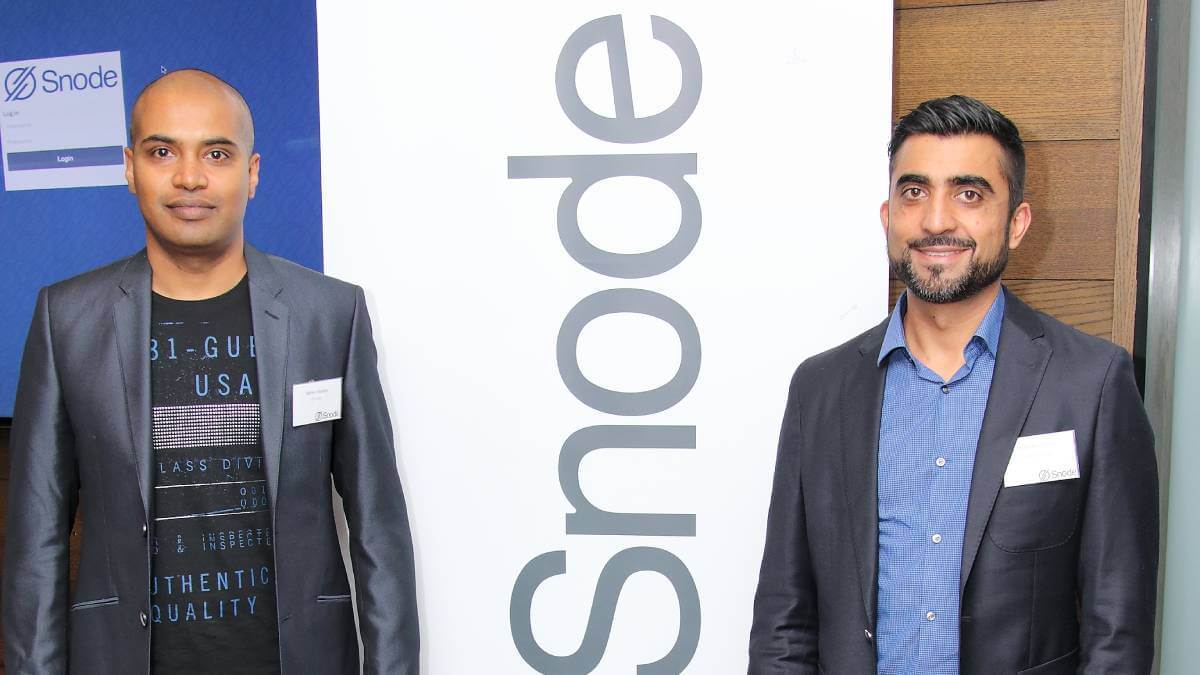 Unlike many African tech ventures, the company has not needed to seek additional capital since its launch.
"The most significant landmark was quickly becoming a profitable, self-sustaining business. Today we still grow rapidly, but organically, balancing increased scale without compromising quality," he said.
"We do not aim to be the biggest, we aim to be the best. Hence we put excellence and innovation first."
It is an approach that seems to have worked well and continues to do so. Today, Snode has more than 80 client points of presence, across six continents, monitoring over five million devices.
African dream
Snode's points of presence are primarily in Southern Africa, South East Asia and South America, and though Naidoo targets growth everywhere, he is especially interested in rolling the Snode approach further across Africa.
"I would really like to get our African-built technology into the rest of Africa, as a priority. I wish to empower sovereign security leveraging cyber for national defense, secure elections and fighting social evils such as terrorism and human trafficking," he said.
Snode adopts a platform-as-a-service, business-to-business model with a channel partner go-to-market strategy in order to achieve new rollouts and monetize efficiently. This precise approach has paid dividends.
"We became profitable in the first year and have since grown, year-on-year, around 100%. We look to sustain a similar growth trajectory for the future – the next two to five years. I don't care about the profitability, it's not my true north, I am purely focused on our growth and innovation," said Naidoo.
It all sounds like it has been easy, but when asked about challenges, Naidoo asks "where do I start?" Getting its hands-on key skills has been Snode's primary challenge, he said, while securing early adopters is also tough.
"Accessing C-level decision makers in large enterprises, while competing against large established international brands, is a challenge for an African startup in the technology sector. The problem is compounded by the lack of trust in our homegrown capabilities. I owe thanks to the handful of innovative, early adopters who gave us an opportunity which launched our global success," Naidoo said.
---
Want to know more about African startups and new innovations on the continent? Check out our Innovation Hub here on Connecting Africa.
---
The company is operating in a competitive space, with established, globally recognized African and international cybersecurity brands active alongside a growing number of homegrown startups.
"In South Africa, we have established brands such as Thinkst, Paterva, Sensepost and Telspace. New incumbents like Sendmarc are building amazing technology along with specialized technology providers, LawTrust and PFortner," Naidoo said.
In its data-driven "pre-emptive" approach Naidoo believes Snode has an edge over much of the competition but he said that what is key for growth will be working with local partners to ensure it gets the clients it needs.
"Cybersecurity is top of the board agenda. However, the barrier to entry has been that most buyers don't know Snode Technologies. This is why we are aggressively looking for partners across Africa, to scale and replicate the successes we are having in other regions," he concluded.
Related posts:
*Top image is of Snode founder and CEO Nithen Naidoo. (Source: supplied).
— Tom Jackson, co-founder of Disrupt Africa, special to Connecting Africa