Hot startup of the month: Nigeria's Bankly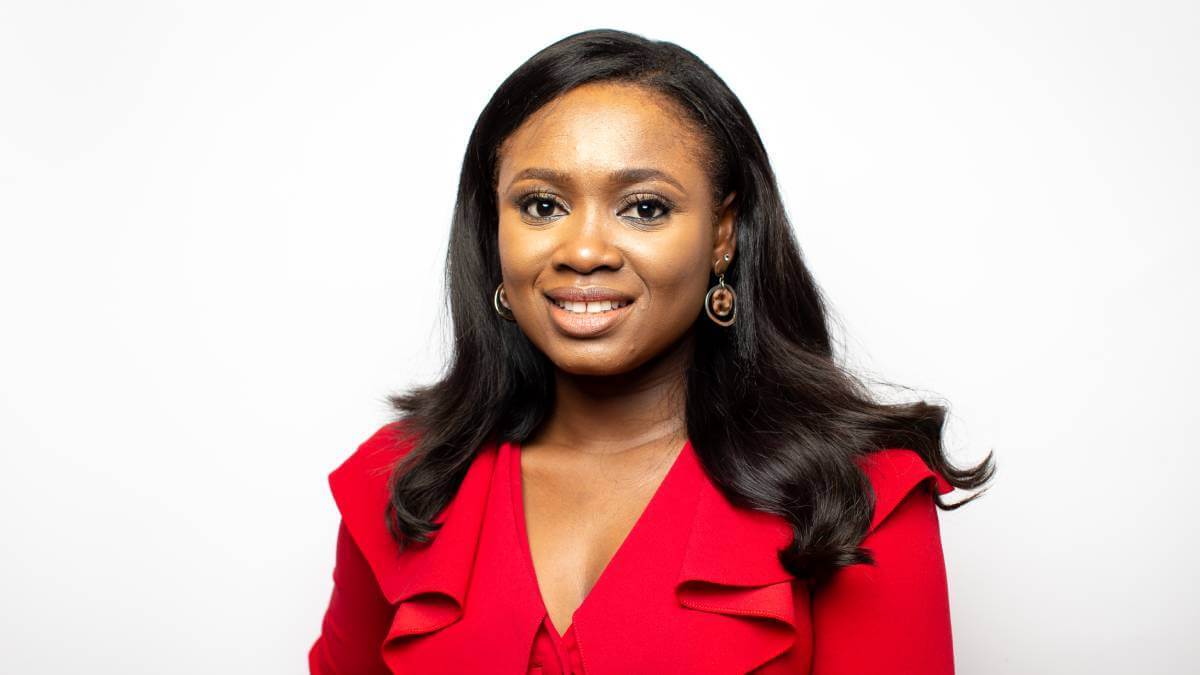 Think of market sellers, bus drivers, motorcycle drivers, tailors and the like across Africa and you imagine, firstly, haggling over the price, and secondly, paying in cash.
Accounting for more than 80% of jobs, the continent's informal sector is the main source of employment, and the backbone of economic activity in urban Africa, yet its cash-focused systems mean it is nowhere near as productive as it could be.
Around 95% of all consumer payments in Africa are still made in cash, meaning informal micro-entrepreneurs struggle to grow their businesses, save money, invest and forge a path into the "formal" middle-class.
This does, however, signify a huge opportunity for tech startups with solutions that can bring this informal economy into the fold and provide previously excluded individuals with access to basic financial services to help them save, grow and become financially secure. Leading the way in this regard is Nigerian startup Bankly, which is digitizing cash for people who work in the informal sector.
Formed in 2018, Bankly has created a digital product for the informal "thrift collection" system – known as ajo, esusu and adashe in Nigeria – that is popular among informal workers.
"The ajo system is popular because it is trusted and works completely offline. But it has some significant drawbacks like security risks, limited access – you can only withdraw from one agent – and a lack of customer data," said Tomilola Majekodunmi, Bankly's co-founder and CEO.
"We use an agent network that acts like a cash-in point. People deposit cash with an agent who credits their Bankly mobile wallet. When they need cash, they can withdraw from any Bankly agent. Bankly customers are able to save money digitally," she explained.
Safety first
In the ajo system, Nigerians can lose their savings if the ajo dies or runs off with their money. Bankly protects customers from that risk. Its agent network also tackles the issue of low financial literacy.
"Often Nigerians don't appreciate why it's important to have a savings wallet. As members of the community, agents are trusted by customers and they can explain what customers stand to gain by saving their money digitally. By digitizing those savings, Bankly helps unbanked Nigerians gain access to credit and other financial services thanks to the creation of identity and a credit profile," explained Majekodunmi.
The more that Bankly customers transact – by saving and making payments through their wallet – the more the startup can draw data on behavioral insights. With that, it creates a formal identification and a credit profile for customers that allows other financial service providers to offer products to them, such as loans and insurance. The benefits to this are far-reaching.
"With incentives like access to affordable credit, more unbanked Nigerians are motivated to save digitally. A network effect starts to kick in," said Majekodunmi.
"Since a critical mass of the unbanked are storing value in a wallet, they can pay for more services digitally with a card or transfer. More cash is digitized among informal workers. Eventually, Nigerians working in the informal sector will start receiving their income digitally in their wallets. They will no longer depend on cash like they once did. For us, that is the north star of financial inclusion," she added.
For Majekodunmi, the informal sector and the unbanked are practically synonymous.
"We believe strongly that financial inclusion helps to alleviate poverty. We wanted to financially include women and other marginalized groups who historically have struggled to gain access to banking services for cultural or religious reasons," she said.
"We also wanted to reach people who were saving but through offline and informal means because they were too far away from a bank branch. With access to finance, Nigerians working in the informal sector can access more affordable credit and other financial services to grow their businesses and pay their children's school fees and healthcare."
Since it started operations in 2019, Bankly has grown quickly. It already has 35,000 customers – over 40% of which are women. The Bankly network is made up of 15,000 agents, 60% of which are in northern Nigeria.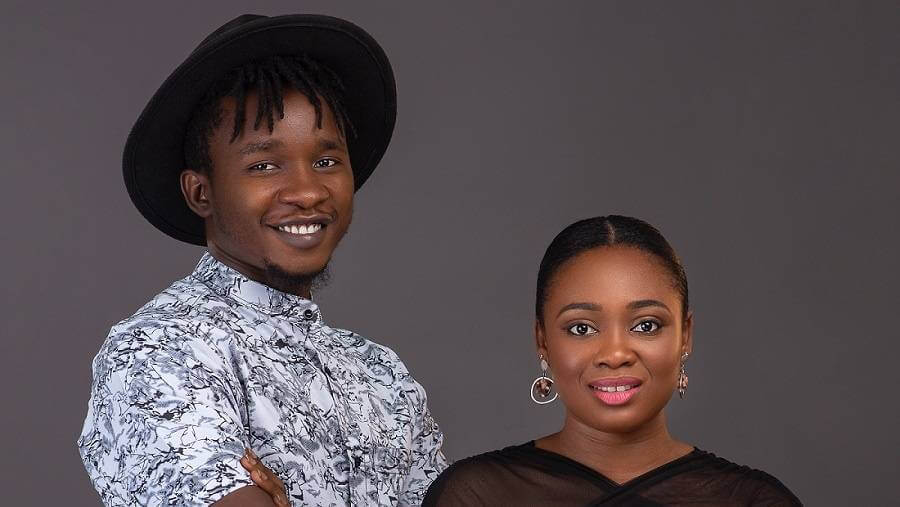 The startup, which now has 50 employees, has taken part in esteemed accelerator programs run by Startupbootcamp and GreenHouse Capital, and in March closed a $2 million round of seed funding to help it further expand. The round was led by Vault, with Plug and Play Ventures, Rising Tide Africa and Chrysalis Capital also participating.
Majekodunmi said the investment would help Bankly accelerate its expansion in Nigeria over the next year.
"Since Nigeria is such a huge untapped market, we plan on focusing our operations here for the next 12 months," she said.
There is significant competition for banking Nigerians in the informal sector, and Majekodunmi said agent networks are critical to reaching the unbanked.
"Agents solve the distribution problem – again, most Nigerians aren't close to a bank branch – by being in close proximity to customers. They also provide that human touch since digital literacy is low," she said.
Perseverance in challenging times
Bankly, which makes money from transactions on its platform as well as commission fees from its agents, has faced its fair share of challenges, but Majekodunmi said it has learned some key lessons along the way.
"Partnerships are critical. If you team up with the wrong partners, it can sink you. Also, we've worked incredibly hard to secure our regulatory license. It is a lengthy process – for good reasons," she said.
"Difficulties can pop up when picking investors as well. You want to be sure that they understand that financial inclusion is a long-term endeavor and requires patience. We're lucky that we work with seasoned fintech investors who intimately understand the challenges of banking Nigeria's unbanked population."
Bankly has also faced difficulties in building the right team.
"If you don't have money, you can't hire the right talent," Majekodunmi said. "Financial inclusion is a challenging problem. It won't be solved overnight. It can be difficult to hire people because there are easier companies to work for. In the short term, they're more attractive because, quite frankly, they're not solving as hard of a problem as financial inclusion."
---
Want to know more about African startups and new innovations on the continent? Check out our Innovation Hub here on Connecting Africa.
---
Majekodunmi is not fazed by the size of the problem, however, and is passionate about the issue she is attempting to address with Bankly given her past experiences in the fintech space. Before founding Bankly, she worked for Aledin Nano, a fintech that had developed a credit product.
"I observed that it was easy for Nigerians to take out micro loans. Even if they didn't have a smartphone, they could apply for a loan using USSD on a feature phone. But the problem was that they couldn't repay. They couldn't repay the loan in cash – which is how 95% of retail transactions are made. Not just in Nigeria but across Sub-Saharan Africa," she said.
"Since there was no way to digitize cash, they defaulted on the loan even if they had the money to repay. The consequences were serious: it hurt their credit profile and ability to access credit. My lightbulb moment was realizing that key infrastructure was missing. There needed to be a gateway for converting cash into digital value. That's what I wanted to solve by founding Bankly," she concluded.
Related posts:
* Top image is of Bankly co-founder and CEO Tomilola Majekodunmi. (Source: Bankly).
— Tom Jackson, co-founder of Disrupt Africa, special to Connecting Africa