Hot startup of the month: Kenya's Illuminum Greenhouses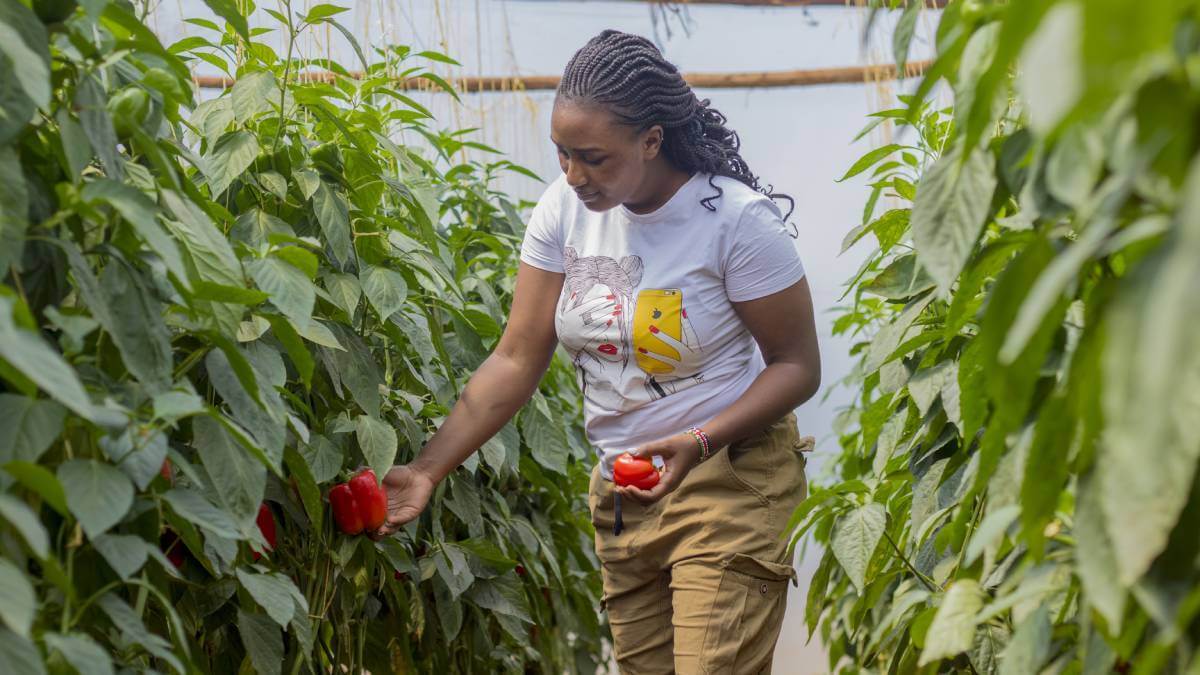 Sub-Saharan African agriculture has a massive footprint, with more than 60% of the continent's population engaged in smallholder farming, and about 23% of its GDP hailing from the sector.
However, Africa's full agricultural potential remains untapped. According to McKinsey, the continent could produce up to three times more cereals and grains, which would add 20% more cereals and grains to the current worldwide output. Similar increases could be seen in the production of horticulture crops and livestock.
There are a variety of reasons for this relatively low productivity, including a lack of specialist knowledge among farmers and a shortage of vital equipment, which is often too expensive for smallholder farmers.
Yet across Africa, startups in the Internet of Things (IoT) space are using innovative technology to fill gaps and boost yields.
Key among them is Kenya's Illuminum Greenhouses, which builds smart greenhouses, powered by artificial intelligence (AI) and machine learning (ML), enabling IoT to penetrate the market and reach local farmers.
The startup's greenhouses come equipped with intelligent irrigation and fertigation systems, which help eliminate guesswork from farming while increasing yields through using solar-powered sensors.
Its trademarked FarmShield product allows users to remotely control their farm from their mobile phone and online dashboard while getting real-time information on fertigation and irrigation needs for their crop.
Since its launch in 2014, it has constructed almost 2,000 greenhouses for its customers, impacting over 18,000 farmers. These farmers have reported less work needed on the farm, increased yields by up to 30%, and reduced water usage by up to 60%.
Given this success, it has expanded its product range to include nethouses, drip irrigation kits, screenhouses and soil testing.
"With the proliferation of M-Pesa in Kenya enabling faster movement of money from cities to rural areas and Internet connectivity improving [with] the adoption of the smartphone, it created a market segment of consumers connected to the Internet actively looking for information on improving yield on their farms," said Illuminum Greenhouses CEO Taita Ngetich.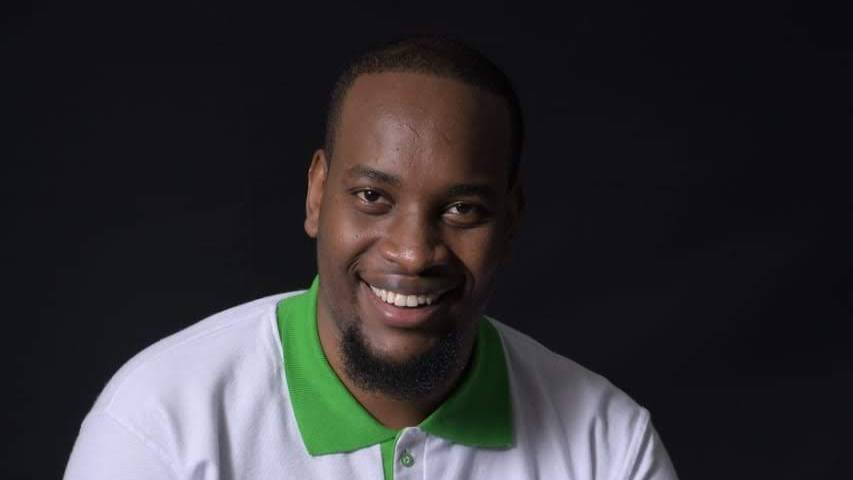 "This market segment can be further broken down into two. First, middle-income farmers, or what we like to call 'telephone farmers' who live in cities and have plots of land they wish to utilize. Second, peri-urban farmers who grow horticultural crops that feed the city dwellers and have adopted technology through smartphones due to increased Internet penetration across Africa."
These two segments want to eradicate guesswork in farming by adopting modern technologies that result in greater yield and income, which is what Illuminum Greenhouses helps them do.
Though there are existing market players who provide greenhouses, sensors and farmer services such as soil testing to farmers, Ngetich said what differentiates Illuminum is that it bundles all of these products and services into one turnkey solution for farmers.
"We combine greenhouses, smart sensors and agronomy services into one basket, leaving the farmer to focus on what they love most which is farming, leaving all the heavy lifting to us. We have also gone an extra mile to share irrigation and fertigation data with micros financial institutions that can use it to credit score farmers, therefore, opening up a new possibility of IoT data-driven lending," he said.
Growth prospects
Illuminum Greenhouses has focused on growing organically via bootstrapping, but given its huge socio-economic impact it has secured support from development partners that include Innovate UK, USADF, USAID, DFID and Nike Foundation. Corporations such as Cisco and Ericsson have also invested in its IoT development, and it is aiming to close its first pre-seed round this year.
Currently focused on East Africa, the Kenyan company has conducted installations in other countries such as Ghana, South Sudan and Somaliland, and it will look at further expansion in West Africa in the future. For now, it is honing its product.
"We just completed developing our new improved version 4.1 of FarmShield, which will bring about advanced AI and ML to irrigation and fertigation cycles for farmers as well as IoT-based lending," said Ngetich.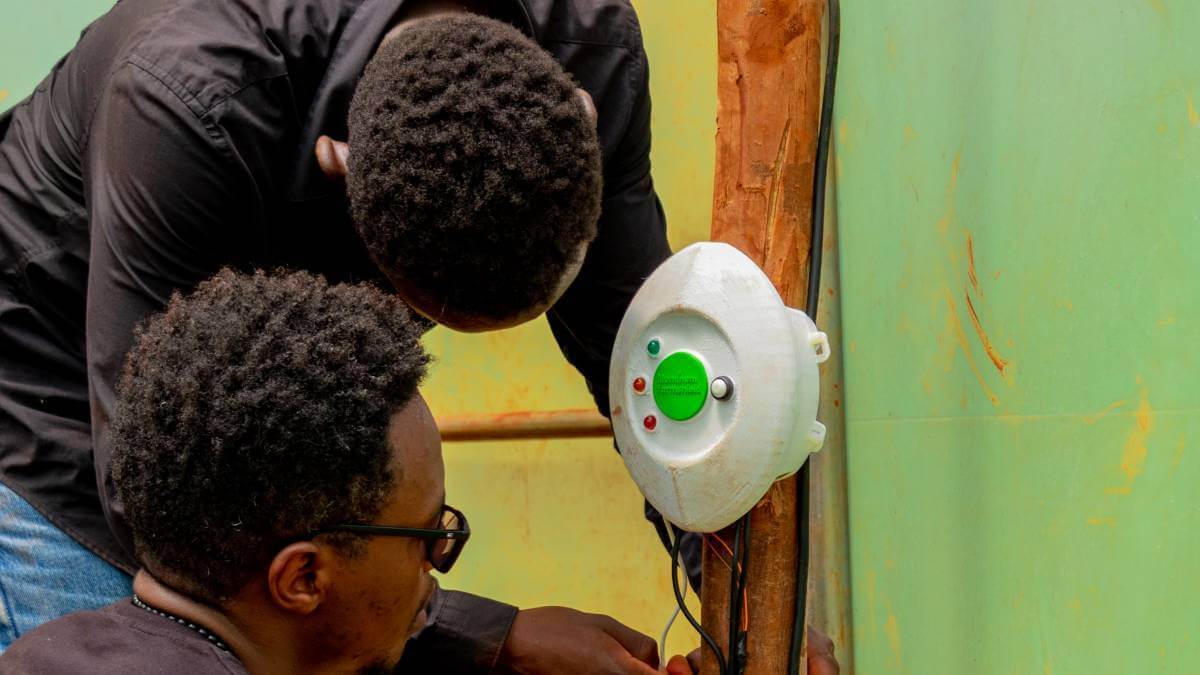 The startup, which monetizes through sales of greenhouses and smart sensors as well as recurring revenue from subscriptions to its cloud dashboard, already has revenues of between $300,000 and $600,000 per annum.
Ngetich said that is growing annually, and he plans to hit over $1 million in revenue by 2023. Part of his confidence stems from the size of the opportunity he sees in the wider IoT space.
"The addressable market will continue to grow rapidly over the next decade with the growth of the smallholder population, improvements in connectivity and rising revenues per farmer," he said.
"There has been a continued acceleration in mobile broadband coverage, as operators upgrade existing 2G sites to 3G and 4G. With the increase in Internet connectivity and smartphone penetration, information will be able to reach more and more consumers across the region. The influx of this information combined with decreasing farm yields with certain areas having decreasing land sizes will push the need to optimize food production over small areas."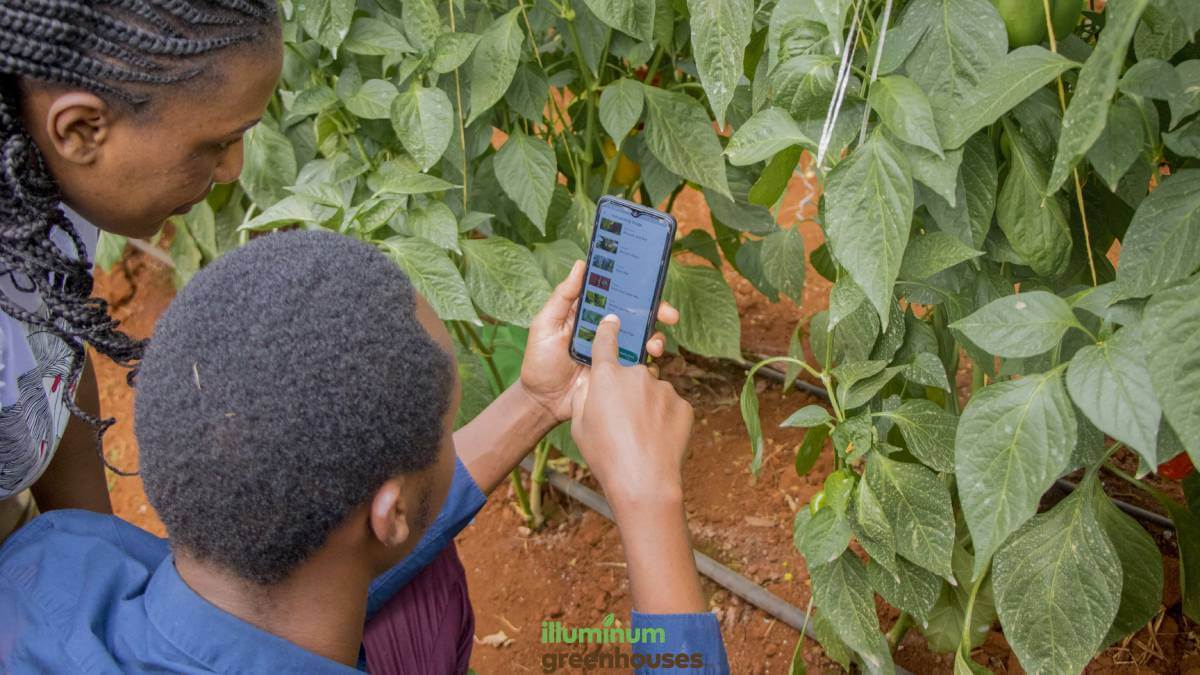 Farmers, however, often still need persuading, and Ngetich said Illuminum focuses on leveraging the behavioral patterns of its customers.
"We do not seek to change it but rather complement it and therefore drive adoption. We work with village champions, who are experienced farmers and influence the behavioral patterns of farmers around them," he said.
"By setting up demo sites on their farm, they are able to experience the technology first-hand then transfer the knowledge to the early adopters around their area."
---
Want to know more about African startups and new innovations on the continent? Check out our Innovation Hub here on Connecting Africa.
---
However, barriers like affordability remain a key challenge across the sector.
"IoT solutions currently are not affordable to the larger market segment of smallholder farmers who earn less than US$2,000 per annum," Ngetich said. "This is because sensor costs are still high, Internet costs are high, and connectivity is still low in rural areas. This hampers mass production as companies focus on serving the innovators, who form just 3% of the overall market segment."
Ngetich believes the future is bright, just as smartphone prices have dropped in recent years, he sees similar developments occurring in IoT as Internet connectivity increases and sensor prices decrease.
"More farmers will adopt the technology, slowly moving from innovators, to early adopters and to the early majority. Our role is to ensure we deliver a robust and easy to use IoT device by the time we target the early majority for them to be good ambassadors to the late majority," he concluded.
Related posts:
*All images supplied by Illuminum Greenhouses.
— Tom Jackson, co-founder of Disrupt Africa, special to Connecting Africa