Hot startup of the month: Nigeria's OnePipe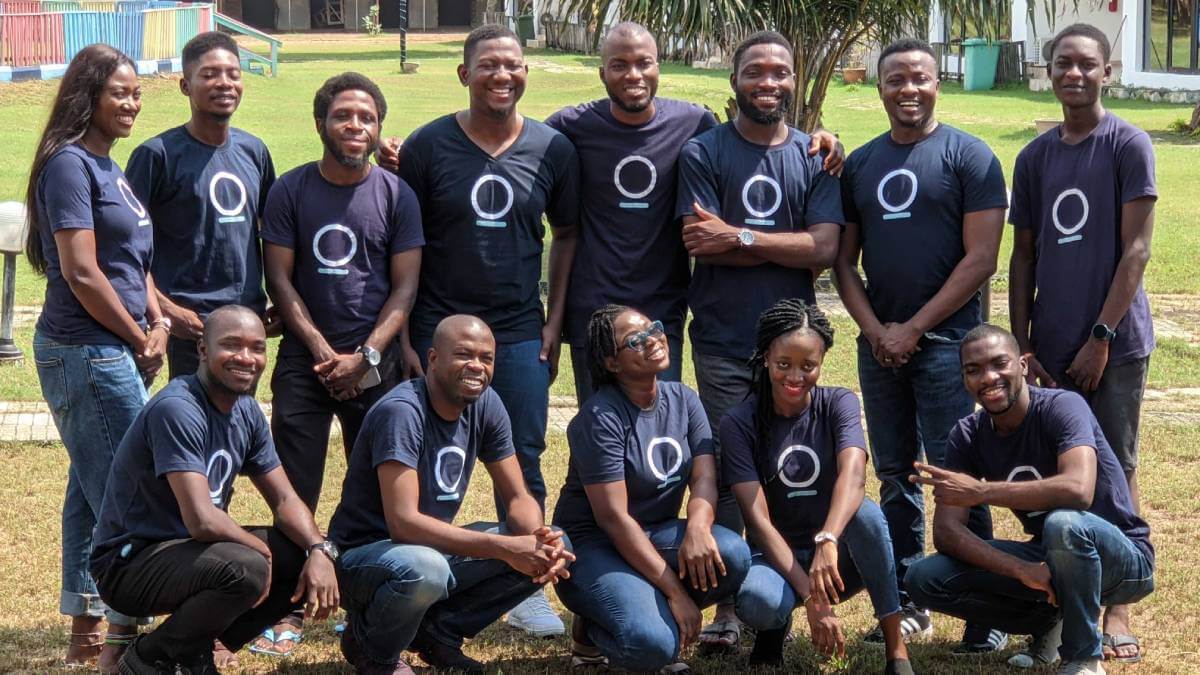 African fintech, and the Nigerian market in particular, has been all the rage in the last few months, with
Paystack's acquisition by Stripe
followed by a whopping US$170 million round for payments company
Flutterwave
, making the company one of Africa's first "unicorns" – or billion-dollar companies.
These are standout success stories that speak to impressive growth across the sector. Hundreds of African fintech businesses are building solutions in areas such as payments, lending, insurance and investments, addressing demand from a populace that has been let down by the formal banking system.
With more choice and more competition, people are opening accounts with a variety of different fintech companies, but also have accounts with traditional financial institutions at the same time.
This continued growth of financial services in Africa, though undeniably a good thing, also has the potential to becoming quite messy unless seamless links are put in place.
Africa's fintech ecosystem needs joining up and a new wave of fintech startups are working on providing the infrastructure to bring the whole sector together.
One such company is Nigeria's OnePipe, which is aggregating APIs from banks and fintechs into a standardized gateway that is easy to integrate and makes partnerships seamless.
The OnePipe gateway cuts resources spent managing multiple integrations and negotiating contracts and is used by over 40 businesses on the demand side and four banks on the supply side.
"We started out as a platform that provides fintechs access to robust, secure and standardized APIs from incumbents like banks and other financial service providers, thereby significantly reducing time before launch lost by fintechs to endless negotiations and complex integrations," says OnePipe founder Ope Adeoye, who launched the business in November 2018.
"Recently we have consolidated the value offering by leveraging these APIs to help non-financial institutions achieve financial services penetration within their respective industries. We are essentially maximizing APIs to drive financial inclusion and digital financial services penetration."
Such a crucial service has seen strong uptake, with OnePipe closing out February 2021 having facilitated over 1.4 billion Naira (US$3.7 million) worth of transactions. Adeoye said such quick growth can be attributed to the size of the challenge the startup is addressing.
"The frustration of complex integrations and administrative red tape that was a constant feature of launching a fintech product was a compelling challenge to us," he said.
"We were of the opinion that if we solved that on behalf of the teeming innovators in the tech space, we would have contributed to an easier go-to-market journey for fintechs and thereby supercharge innovation and wealth creation."
Funding pipeline
OnePipe began life funded by its founder and some angel investors, but last year took part in the Techstars New York accelerator program, banking some investment, and followed that up with pre-seed funding to the tune of US$950,000.
That came from some high profile early-stage funds, including Atlantica Ventures, Ingressive Capital, Sherpa Ventures and DFS Lab, all of whom have been impressed by the startup's vision.
"Digital infrastructure 'rails' from identity to payments to lending in Africa have matured significantly in the last few years; there are a ton of exciting new possibilities for startups built on top of them and we hope startups like OnePipe and their peers are able to be that layer, that accelerant, to drive more startups in Africa to leverage on the infrastructure that industry leaders and other startups have built, to create the next big thing on the continent," said Aaron Fu, co-founder of Sherpa Ventures.
In obtaining funding, OnePipe is by no means unusual as an African fintech startup. Disrupt Africa's African Tech Startups Funding Report 2020 placed fintech as the most-backed of all the tech sectors on the continent, with 99 startups – a quarter of the overall total – gaining investment over the course of the year, up 28.6% on the 77 ventures that raised in 2019.
The amount raised by those businesses jumped 49.3% to over US$160 million, a figure that has already been dwarfed in 2021 by the Flutterwave round, in addition to US$25 million secured by Nigerian digital bank Kuda.
---
Want to know more about mobile financial services in Africa? Check out our dedicated fintech content channel here on Connecting Africa.
---
Yet it is not just attention-grabbing payments startups and digital banks that are attracting investor interest.
OnePipe joins Nigerian companies Okra and Mono as well as South Africa's Stitch in being an infrastructure play that has secured financial support, and Adeoye said the company plans to further develop its solution using the cash. Geographically, though, it is hyper-focused.
"We are currently going deep in Nigeria," he said. "We may expand over Africa – it depends on a number of factors."
OnePipe makes money from commissions with the incumbent API providers whose APIs are being consumed by clients it sources for, and Adeoye said revenues have been quite encouraging and the company "may just be on to something mega."
Startups wave
There are other companies that feel the same way, and Adeoye said there are a number of reasons for the wave of startups focused on easing integration between banks and fintechs.
"Top of the list are digitization and innovation. Most banks who traditionally started out with legacy infrastructure have undergone digital transformation and in the process have made integration to their core infrastructure via APIs a lot easier," he said.
"Fintechs are maximizing the availability of these APIs to churn out innovative solutions. Our mandate is to work with both parties – incumbents and innovators – to provision standard APIs that are made available to innovators, thereby supercharging value creation across a spectrum of use cases."
This is all part of a sector-wide move away from the payments space, which was where it all began for African fintech – think M-Pesa – but is now becoming saturated.
"African fintechs had focused primarily on facilitating payments for the better part of last decade, but towards the end of the decade, digital lending became much more pronounced and in recent years the agricultural, health and education sectors have enjoyed some attention from the fintech value creators," said Adeoye.
He predicts more focus on APIs over the years to come.
"I perceive the African fintech ecosystem will prioritize leveraging API consumption and distribution to create value across diverse industries, thereby driving growth in the evolving fintech API space," he said.
"Incidentally, embedded finance with specific expressions in payments, loans, insurance and savings is gradually taking off, and will inevitably become mainstream. OnePipe currently champions embedded finance in the Nigerian fintech ecosystem."
Related posts:
*Top image is of the OnePipe team (Source: supplied).
— Tom Jackson, co-founder of Disrupt Africa, special to Connecting Africa