Hot startup of the month: Ghana's eCampus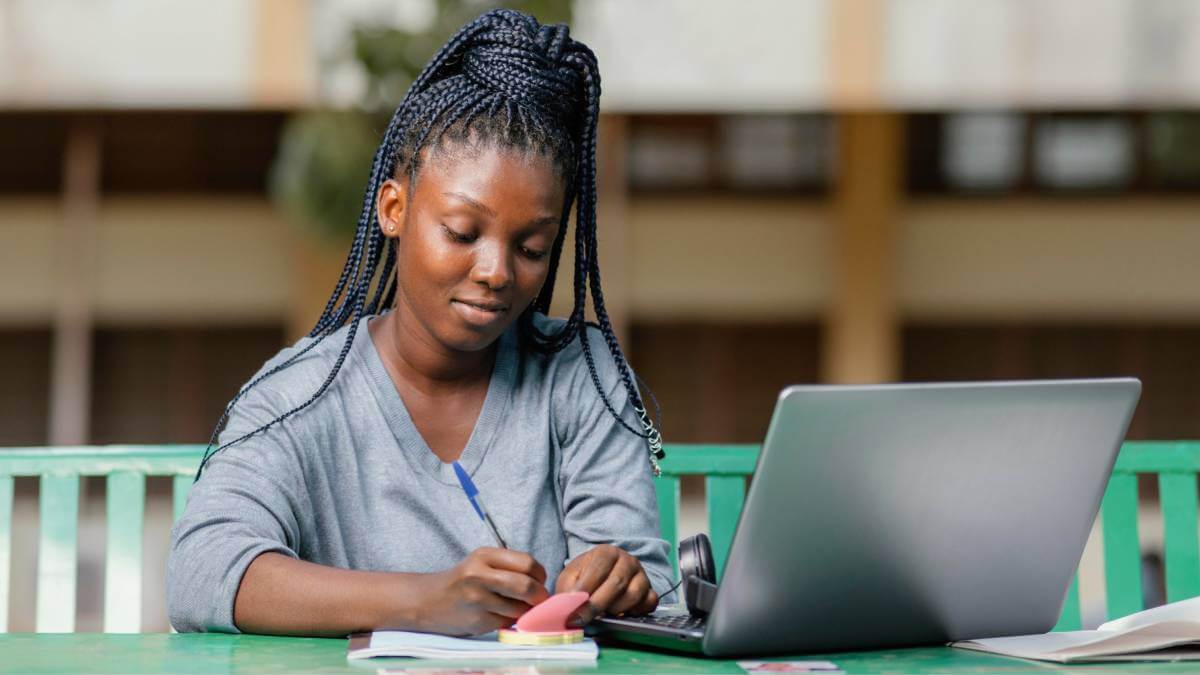 Not many current African tech startups can trace their roots back as far as 2003, but Ghanaian edtech startup
eCampus
began life that year, initiating product sales and distribution using floppy disks.
eCampus has been through various iterations since. In 2005, it transitioned to using HTML and PHP in a server client environment, going to schools and uploading the software onto their servers. Four years later, it went online, before moving to the cloud in 2015, when it launched its web and mobile apps.
Now, in 2022, at the peak of the African tech boom, the company is thriving and plotting its expansion across the continent. The platform "puts the classroom in your palm" according to CEO Cecil Senna Nutakor.
"It is a mobile and web application that provides learners 24/7 access to teaching notes, podcasts, video lessons, audiobooks, a test engine to practice with sample questions, and a topic-based discussion forum. There is a point-earning system built into eCampus to monitor, evaluate, and motivate learners," he explained.
"As software, eCampus is designed to provide in-depth analysis and intelligence to learners to make them better prepared to take examinations by making them know which subjects or topics they are strong in and which ones they are weak in to guide their progress."
eCampus also provides intelligence for teachers or learning facilitators to know the strengths and weaknesses of students, so as to reorganize classes by pairing students for peer-to-peer learning while giving special attention to those who are not strong in particular areas.
"This also helps teachers to provide tailored teaching to the specific needs of every student or learner. On a higher level, it helps education administrators to identify teachers who are strong in which topics with the help of the data available from the assessment from the eCampus app to better post teachers and not to use the old one-size-fits-all in our educational systems in Africa," Nutakor said.
"On an even larger level, we seek to become a key provider of in-depth data and intelligence generator to multinational, regional, and other intergovernmental organizations on the learning practices of students to be able to provide tailored learning methods in schools to improve the educational systems in Africa and the world at large."
Evolving entrepreneurship
Nutakor launched eCampus following harsh experiences of his own.
"I failed my final secondary school exams three times in a row and all those times I wanted to find a tool I could use to prepare me and let me know if I was ready for the exams months before time. I did not want to believe I was dumb as my parent and uncles thought, because I knew there was just a problem with the system," he said.
"Fast forward, I decided to attend a computer training school and I was fascinated about how much I could do with a CorelDRAW and Microsoft Access. I decided to put all the past examination questions into Microsoft Access and break them into topics so that I could prepare and be able to predict which subjects and topics I was strong or weak in before I wrote the examination the fourth time."
He put the questions on a floppy disk and sold them to his friends who accessed the files at Internet cafes.
"Because there was no tool like that at the time, the disks sold out quickly, but the disks had little storage capacity, weren't sustainable, and had no analytics. We decided to improve upon the tool which can help learners improve their examination pass rate exponentially and also track the growth rate and susceptibility of learners."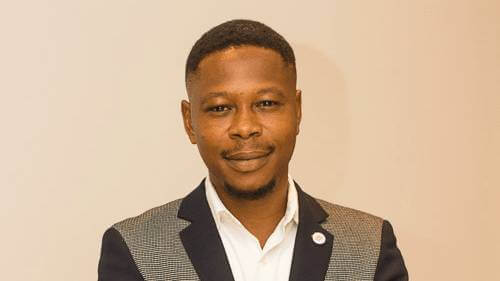 This birthed eCampus, which now runs on iOS, Android, and an AI platform. Though not yet venture-backed, the startup has moved on from "family and friends" funding to angel and equity capital.
"Version 4.0 of the web application will be out this year, which comes with more improved features and a better user experience," added Nutakor.
"We have raised about US$500,000 in funding and have now launched the content for health sector education in Ghana."
Gradual growth
"People are steadily adapting to online learning. Pre-pandemic uptake was very slow because people were still skeptical about the effectiveness of online learning. Schools were reluctant to invest in infrastructure to enable online learning and even the Ghana Education Service was a bit reluctant," explained Nutakor.
"During the pandemic, uptake was very high and has remained in that wavelength post-pandemic. We now have over 50,000 users, with more than half being active users."
Based in Accra, eCampus has already expanded to Dakar, Senegal, in order to build out French content, and is also trying to expand into other Anglophone East African and Southern African countries.
"We are also operating in the high school market, tertiary market with employability assessment tests, health education, corporate training education as well as legal education market," said Nutakor.
---
Want to know more about African startups and new innovations on the continent? Check out our Innovation Hub here on Connecting Africa.
---
eCampus is funded through subscriptions, and Nutakor is confident of a bright future given the growth of edtech on the continent in the last few years.
"Edtech has seen some significant strides in Africa. From the 1960s when several African countries started to combine technology to enhance education through the use of television and radios right up to the 1990s when they transitioned to CDs and educational software; the era of computer hardware; to the 2010s of edtech where there is artificial intelligence, improved software and improved accessibility with an influx of mobile devices like tablets and mobile phones," he said.
"Gradually, edtech systems are taking shape and being accepted as alternative means of education – even the main means for certain educational content. The arrival of the coronavirus and the move of several people to online platforms have exacerbated the need for several edtech platforms to meet the growing need," he added. "Generally, the edtech ecosystem in Africa is looking promising and although there are still a few pressing issues, the developments have been significant."
Related posts:
*Top image source: photo created by freepik - www.freepik.com.
— Tom Jackson, co-founder of Disrupt Africa, special to Connecting Africa