Hot startup of the month: SA's FlexClub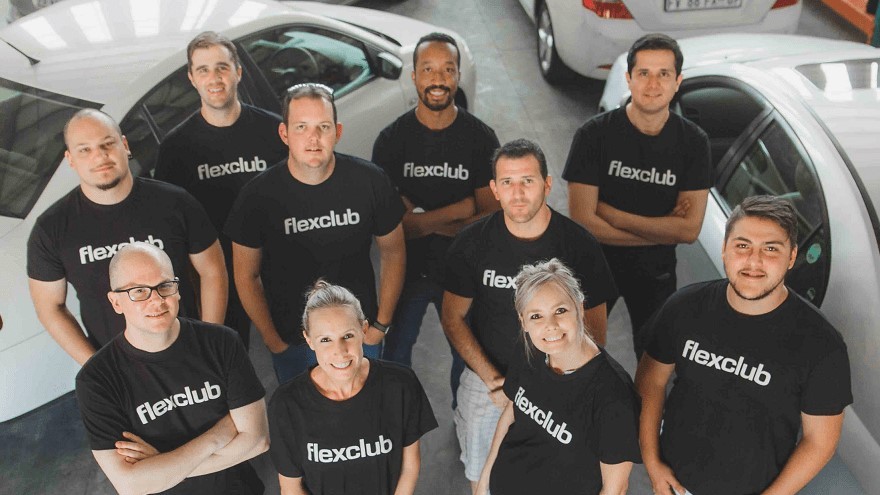 The growth of the ride-hailing industry worldwide – and the increasing influence of companies like Uber and Bolt – is in itself creating an entirely new industry, an ecosystem of companies and solutions servicing these companies and their drivers.
One of those companies is South Africa's FlexClub, which has launched a managed marketplace that helps independent drivers on digital platforms become vehicle owners. Co-founder Tinashe Ruzane said servicing the ride-hailing market is a potentially lucrative opportunity.
"What many don't appreciate is that this segment of commercial users – ride-hailing, delivery, etcetera – are spending billions of dollars to access cars each year. This format of on-demand work is not a passing fad. It represents a category with millions of commercial customers that are currently extremely underserved," he said.
Ruzane should know. He and co-founder Marlon Gallardo both used to work for Uber, with Ruzane heading up vehicle solutions in EMEA, and Gallardo international launcher in several Latin American markets. FlexClub, therefore, operates in Mexico as well as South Africa.
Founded in early 2019, the startup has developed a car subscription marketplace that offers its members a flexible route to car ownership. Through its "Drive Now. Buy Later" model, Uber or Bolt drivers can rent vehicles until they are affordable enough to buy, while car owners, from individual fleet owners to large fleet owners, leverage the marketplace as a new digital channel to earn revenue from car subscriptions.
"To build the marketplace, we leveraged the learnings we gleaned during our mobility careers, where we led deals with the largest banks, leasing companies and car rental companies in the world, to build new vehicle access products," said Ruzane.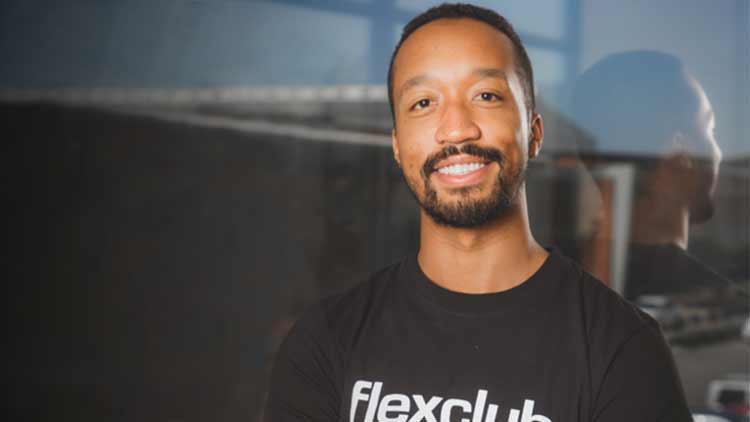 "During our careers at Uber, we noticed that technology had yet to make a meaningful dent on how people buy cars – especially in the countries where we as co-founders grew up. From our vantage point, it felt odd that acquiring a car was still such a cumbersome process – not just for ride-hailing drivers using platforms like Uber."
Ruzane and Gallardo, then, saw an opportunity to introduce a new model for auto commerce, one that spoke to the demands of customers that need or value flexibility while simultaneously creating a fresh distribution channel for fleet owners in the business of funding and selling cars.
"That's how we landed on our interpretation of car subscriptions," said Ruzane.
"We started piloting car subscriptions for commercial members – ride-hailing drivers – by partnering with Uber. We always believed our model for flexible auto commerce would be relevant far beyond that niche, once proven."
The startup has already begun adding to its offering, and in January partnered with Sunstone Capital and Easy Equities to make it possible for anyone to invest in a share of ride-hailing fleets for as little as R100 (US$6.50). Uptake of its car subscriptions marketplace, meanwhile, accelerated as a result of COVID-19.
"Given the uncertainty spurred by the global pandemic, more and more consumers were choosing to refrain from committing to car loans, and car subscriptions finally found their moment to shine," explained Ruzane.
"We have had thousands of applications from Uber drivers looking to get a car subscription via our marketplace. The "Drive now, Buy later" model has proven to resonate with their need for flexibility, without compromising their aspiration to own the car. We know we're just scratching the surface with this model, which is why we're excited about partnering with more large fleet owners to serve thousands more members in the years to come."
Gaining momentum
While internationally the car subscription movement started to gain momentum in 2017, with the foundations laid by startups in markets like the US, UK and Germany, it has yet to take a stronghold in emerging markets.
"At this early stage, FlexClub is competing with an old way of buying cars, more than it is with particular companies. In the early days of UberEATS, it was competing largely with dining in. What restaurants are to UberEATS, our vehicle partners are to us. We're building the digital future of automotive commerce and are working to help our vehicle partners usher in this future," said Ruzane.
"However, unlike several of these startups, we think car subscriptions can also play a role for customers that aspire to buy their cars too. So our 'Drive now, Buy later' model is new to the market. We see a great opportunity to expand the impact of car subscriptions in automotive retail using this model."
That said, FlexClub is starting to see examples of new startups looking to enter the scene in its markets, though Ruzane said that is good for growing the overall awareness of car subscriptions amongst consumers.
FlexClub also has an advantage in that it is venture-funded, having last year raised $1.2 million in a seed round led by CRE Venture Capital and also featuring Montegray Capital and Savannah Fund.
"We are backed by leading venture capital firms and angel investors that believe in our ability to create superior customer value in this mobility ecosystem," Ruzane said.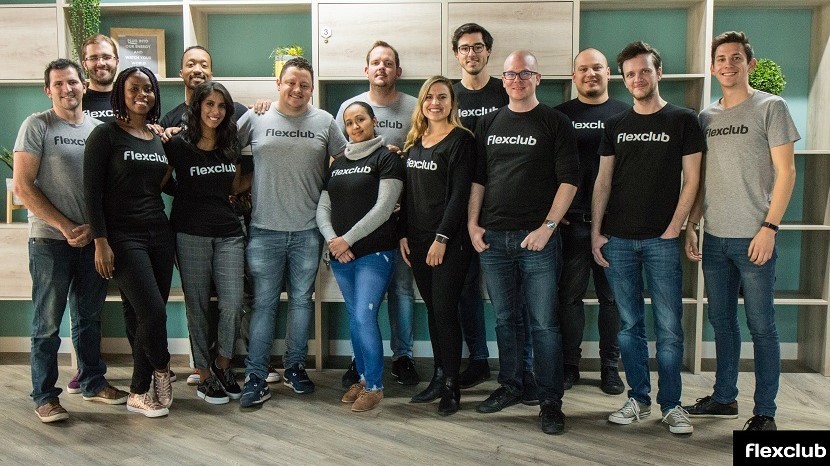 Local focus
FlexClub is focused on South Africa and Mexico for now, and it operates in just three cities: Johannesburg, Cape Town and Guadalajara. Ruzane said this will remain the case for the time being.
"While we continue to engage prospective vehicle partners in different cities across the globe, we are prioritizing scaling our member community in these two countries first," he said.
The startup, which earns a service fee from vehicle partners for every subscription transaction on its marketplace, continues to learn and adapt over the course of what has been a challenging year.
"As expected of early-stage tech businesses, we've encountered numerous challenges. Often these challenges arise out of our control. Most notably, the devastating impact of COVID-19 this year has been far reaching across our value chain," said Ruzane.
"We've seen small vehicle partners on our marketplace experience extreme financial difficulties during this time. We took that as an opportunity to investigate how we could be more helpful to all vehicle partners, small and large. The updates we've made to our marketplace are a culmination of the insights we gained during this introspection. Over the last six months, we got a chance to spend more time 'in the lab' and we'll soon have personal car subscriptions for private consumers as a result," he concluded.
*Top image is some of the FlexClub team. All image sources: FlexClub.
Related posts:
— Tom Jackson, co-founder of Disrupt Africa, special to Connecting Africa