Hot startup of the month: Nigeria's VNTS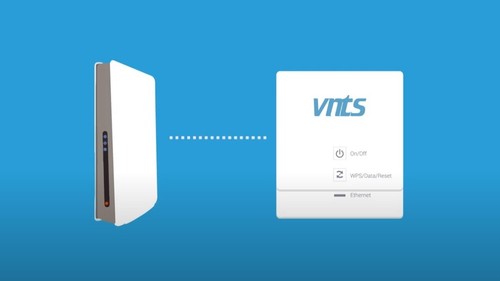 The advent of 5G brings super-fast connectivity at gigabit speeds, enabling a lot of devices to get connected within one premises. Meanwhile, large amounts of bandwidth allow for more IoT-enabled devices to connect and consume larger chunks of data.
Yet many of the networking solutions for Wi-Fi distribution sold across Africa are not very effective, because no attention was paid to local environmental characteristics such as buildings with concrete blocks and heavy security doors, especially common in Nigeria. These affect wireless signals and have resulted in many homes and offices requiring more than one Internet router.
Nigerian startup VNTS has the solution to this, however. Its first product, the NetPremise Data Traffic Extender (DTE), won the Best Innovative IT Product Award at the Nigeria Innovation Summit in 2016, and it started working on its NetPremise LTE device the next year. The patent-pending NetPremise LTE with Powerline technology is an AI-integrated LTE/5G router device with the ability to improve signal throughput and transmit it into and around a building.
"VNTS innovates around its range of devices using in-premise electrical cabling, easily allowing our devices to become the backbone superhighway, thoroughly and securely funneling all that data from the networks to those devices, ensuring the widest coverage, fast throughputs and great quality of service," co-founder Henry Obinugwu said.
VNTS was founded in 2014 on the premise that Africa is capable of manufacturing intelligent and groundbreaking innovative products. Obinugwu came up with the idea of improving on the HomePlug Wi-Fi extender when he was a student in the UK. Using his Entrepreneurship Visa funds, Henry researched and modified the wireless extender, and NetPremise was born.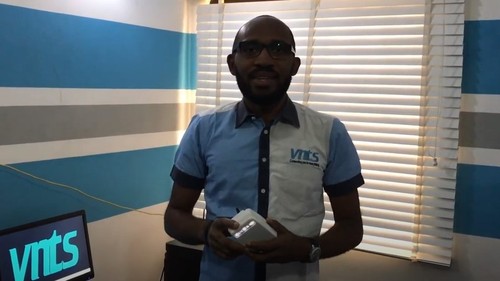 The initial problem VNTS set out to solve was that Wi-Fi distribution in Nigeria was not being effectively solved by the solutions in the market, because they were mass-produced for a wider geographical area rather than tailored to each unique local environment.
Over time opportunities were also created by the sustained rise in data consumption across the continent and the growth of low-end smartphones. With these trends likely to continue, there is a significant use case for VNTS' products.
"Data consumption will keep increasing as it forms part of daily life in Africa and other developing regions," Obinugwu said.
VNTS, unsurprisingly, has competition in this space, including from the likes of Huawei and TP Link. Yet Obinugwu said the startup's expertise in Powerline technology, and its competitors' general lack of interest in the African market, gives VNTS the edge. Self-funded initially, the company is also capitalized, having secured equity investment from an individual investor in 2016. It also received a $20,000 grant from Facebook's Nigerian accelerator program.
It is also making its own revenues, having sold 400 units of its first product so far.
"There is always interest in NetPremise DTE whenever people first hear of it because it is a problem which many do not have a solution to," Obinugwu said. "We always make a sale on those occasions when we display our products and we have repeat customers."
From Africa to the world
These sales are keeping the lights on while VNTS focuses on building its next range of products under the NetPremise banner. However, Obinugwu has even broader goals.
"The goal has always been to make and export locally developed tech products from Africa to the world. Products tailor-made to fit our local problems and scaled to be applicable in similar regions around the world," he said.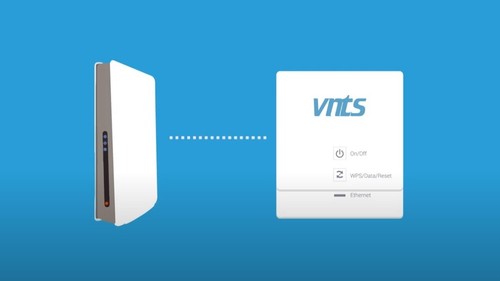 "One of our goals is to improve Internet penetration and promote digital inclusion through technology solutions like our NetPremise LTE Product aimed at connecting unserved communities around the world and especially in Africa using mobile devices," said Obinugwu. "Africa is a huge continent with very concentrated major cities in each country even though a huge population of the people live and work outside these cities. Internet penetration will bring access to products and services within and outside these cities."
This increased connectivity will offer multiple new opportunities to Africans.
"The business operator, farmer, student or corporate executive can monitor, deal with customers, attend classes and meet clients digitally because of the availability of higher quality Internet connection without migrating to the big cities and vice-versa, promoting digital inclusion in Sub-Saharan Africa," Obinugwu added.
VNTS has had to overcome many challenges so far, however, and will face more.
"Hardware is difficult anywhere in the world, and a lot harder in a country like Nigeria with low manufacturing capacity and access to raw materials and technical skills. It was challenging being the new, smaller local brand in a market with preference for imported products and this is why we had to make NetPremise DTE match what the market is used to in design and packaging," Obinugwu said.
"The most difficult aspect of launching is structuring the distribution channels. For our Wi-Fi products, the best distribution is through enterprise customers like the MNOs and telecommunications companies because they have the subscribers who must use whatever they offer them to access data."
Related posts:
— Tom Jackson, co-founder of Disrupt Africa, special to Connecting Africa