Major Markets Help MTN Deliver a Strong Q1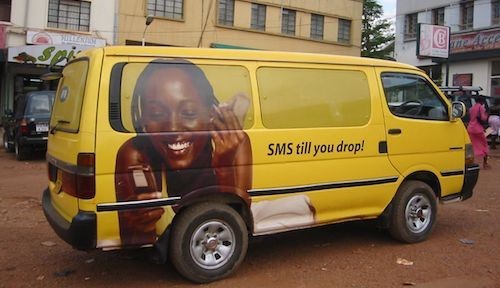 MTN reported 10% growth in revenue and added 4 million subscribers in the first quarter, with significant contribution from South Africa, Nigeria and Ghana.
The group-level results covering the quarter ending March 31 showed the total service revenue reached R 33.21 billion ($2.31 billion), up from R 28.133 billion a year ago. This would represent an 18% increase on reported terms, and a 10% increase on constant currency.
The EBITDA (earnings before interest, tax, depreciation and amortization) level in Nigeria, MTN's biggest market, improved from 41.8% in Q1 2018 to 44.2%, while in South Africa, the operator's home and second-largest market, EBITDA held stable at 35.3%. The total number of subscribers on group level increased by 4 million to reach 236.6 million. Meanwhile, the number of active data subscribers grew by 2.6 million from the previous quarter to reach 81.3 million. The number of active MTN Mobile Money users also grew sequentially by 1.2 million to reach 28.3 million.
"We are encouraged by the operational progress we continue to see across the business, supported by the network rollout we achieved and enhancements to the propositions that we offer to our customers," said Rob Shuter, MTN Group CEO. "In South Africa, we implemented changed pricing for pre-paid propositions where we reduced, materially the out-of-bundle tariffs, making data services much more affordable." Shuter said the company will respond formally to the Competition Commission regarding data price in June.
"We are pleased by the service revenue development, despite challenges in some markets. The growth in service revenue was supported by the continued expansion in voice, data and fintech revenue which increased 5.9%, 18.3% and 30.6% respectively," added Ralph Mupita, MTN's Group CFO. "Our asset realisation programme remains on track, and we anticipate that the Mascom transaction will close by end of June 2019, subject to regulatory approvals. Good progress has also been made on repayment of the ATC Ghana shareholder loan to MTN Group."
One area that suffered serious decline was digital, where the revenue fell by 45%, which Shuter attributed to the impact of "the work that continues around optimising our value-added services business." Referring to its new messaging platform, Shuter said "We have launched Africa's first instant messaging platform 'Ayoba' in Ivory Coast and Cameroon and plan further roll out across other markets in the second half of the year. We will also integrate payments into the Ayoba service as part of our broadening of the fintech business."
The company also updated the market with its position in the e-commerce joint venture Jumia, which went public in New York in early Q2, and MTN's stake reduced to 18.9%, valued at about $560 million.
MTN was also happy that early in the week the Nigerian federal court ruled in its favor regarding the attorney-general's injunction demand. It announced that the local operation, MTN Nigeria, has been converted into a public company. According to the latest Bloomberg report, citing its sources, the IPO could take place as early as next week, on May 16. Tobechukwu Okigbo, MTN Nigeria's head of corporate relations, however, denied there is a specific date, and told Bloomberg that the company is looking at some time before the end of Q2. With an expected valuation of about $5.1 billion, MTN Nigeria could become the second most valuable company on the NSE (after Dangote Cement Plc) and with the highest revenue ($692 million in Q1).
— Wei Shi, Site Editor, Connecting Africa