Election Means South African Operators Must Play a Waiting Game on Spectrum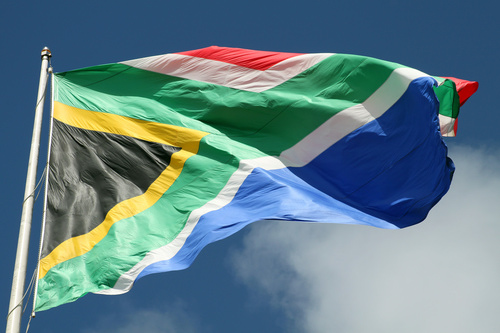 South African operators may not expect to get new spectrum any time soon.
The country's telecom minister has decided to wait for the outcome of the upcoming parliamentary elections before issuing the policy directive on the allocation of unassigned high-demand frequencies. The spokesperson for Stella Ndabeni-Abrahams, South Africa's Minister of Communications, Telecommunications and Postal Services, told the local media outlet Tech Central that "the minister deems it necessary to hold the policy direction on unassigned high-demand spectrum in abeyance for consideration in the sixth administration."
Although the actual awarding of radio frequencies is handled by the country's telecom regulator, ICASA, it can only do so with a government policy in place. Earlier Ndabeni-Abrahams promised the new policy would be published by the end of April.
Mobile operators including MTN and Vodacom have been actively lobbying for earlier release of new frequencies. Some of them have tested out innovative, unofficial measures to access more spectrum. The lack of spectrum has also been identified as one of the key factors driving South Africa's mobile data price to the highest level on the continent. According to the report by Tech Central, South Africa has not awarded new radio spectrum to telecom operators for 14 years.
There are two additional factors that may further delay new spectrum being made available to the operators. One is the outcome of the election. The South Africans go to the polling stations on May 8. The latest polls suggest the ruling ANC party, from which Ndabeni-Abrahams comes, is losing votes. Though it will most likely keep the majority, the new parliament may be more fragmented, and there is the possibility of a more radical cabinet reshuffle. As a result Ndabeni-Abrahams may not return as telecom minister. In that case it will take her replacement additional time to get the policy-making process back on track.
Another factor is the clearing of the high-demand lower-band frequency on the 700MHz and 800MHz the mobile operators have coveted. South Africa has been going through the transition from analogue to digital TV broadcasting (adopting DVB-T2) which should have been completed by the end of 2013, according to the plan announced at the beginning of 2011 by the late Radhakrishna Padayachie, one of Ndabeni-Abrahams's predecessors as telecom minister. But that process is still ongoing.
The government and the regulator have been at odds recently. On April 29, ICASA accused the government of withholding its operation funding, which the regulator attributed to a dispute with the government over 5G spectrum licensing. ICASA lodged a suit. The next day Ndabeni-Abrahams announced the funding was released.
— Wei Shi, Site Editor, Connecting Africa