South Africa Close to Spectrum Clarity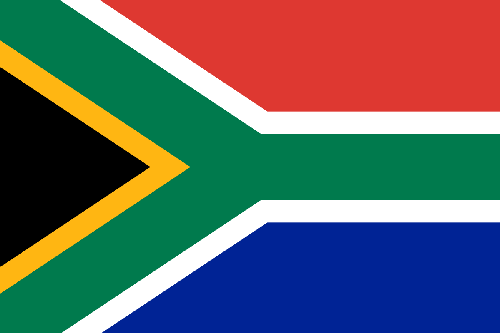 Here's one for the optimists… South Africa could publish its final policy on spectrum allocation by end of April. That's this month.
The country's Communications Minister called for consensus between the industry, regulators and the government offices while the policy directive and licensing process are being finalised.
Through a press release issued by the Department of Telecommunications and Postal Services, senior government officials reaffirmed their recognition of the importance of much sought-after radio frequencies, not only for the mobile telecom industry but for the well-being of the nation.
Licensing the frequencies in demand, the officials claimed, should meet these objectives:
lessen resource constraints experienced by incumbent mobile operators;
enable the transformation of a historically vertically integrated market;
level the playing field;
facilitate new entrants into the market;
contribute to reducing the cost to communicate and;
drive universal services and access
"Since the advent of mobile broadband, spectrum has turned out to be both a competitive and an anti-competitive tool for incumbent network operators and a barrier to entry for new entrants," said Stella Ndabeni-Abrahams, the Minister of Communications, Telecommunications and Postal Services. "Some spectrum lies un-utilised or underutilised in time or space and we would like to change that by making sure that spectrum is effectively and efficiently licensed in order to address not only revenue generation, but to also ensure inclusive participation," Ndabeni-Abrahams added.
The press release was published after a meeting between the senior officials, the Minister and the Deputy Minister, and "captains of the Information and Communication Technology (ICT) industry" without giving more details on the attendees, though it would be highly unlikely that the major incumbent mobile operators, especially MTN and Vodacom, would not present at the meeting. They have been among the more vocal industry players voicing their displeasure with both the speed and the way frequencies have been licensed, and have started taking the matters in their own hands.
The government insisted it should have a role to play in the licensing process especially in its responsibility to guarantee the natural resource is benefiting the whole economy, not only the telecom industry: Therefore, consensus between all stakeholders is critical. At least all parties agreed that "the spectrum policy directive and licencing processes must be swiftly finalised." They should be published by the end of this month, the meeting agreed.
The industry observers will be keenly waiting to see how these key points will be defined in the licensing policy and consider:
Will the auction of mmWave frequency (and 5G licensing) still need to wait until November, after the ITU World Radiocommunication Conference?
Will the policy still insist on frequency-sharing between 5G operators?
What policies will be put in place with regard to the unused and unallocated frequencies, such as those in the 3.3GHz to 3.8GHz band?
— Wei Shi, Site Editor, Connecting Africa