Vodacom Eyes Link With Rain, Liquid Telecom to Offer 5G FWA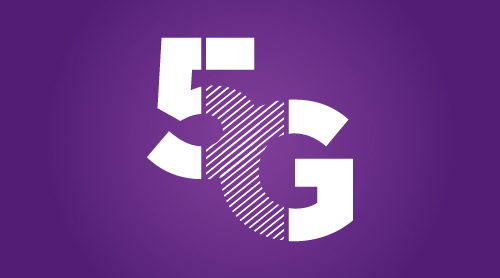 South African operator giant Vodacom is reported to be exploring the feasibility of rolling out 5G-based fixed wireless access (FWA) services by striking an agreement to use the 'New Radio' frequencies for which mobile operator newcomer Rain and transport network operator Liquid Telecom hold the licenses.
Instead of waiting for South Africa's 5G licensing process on mmWave band spectrum to start after the ITU's World Radiocommunication Conference (WRC) in Egypt from October to November this year, Vodacom is exploring other means to offer 5G-enhanced wireless broadband service as early as possible. Local media outlet MyBroadband reported that the operator has been in discussion with Rain and Liquid Telecom to make use of frequencies in the 2.6GHz to 3.5GHz bands.
Vodacom has been rolling out fiber networks to offer high-speed broadband services in South Africa, but it sees 5G FWA as a way to connect potential customers in advance of fibers being laid, or even as an alternative to fiber if the economics do not justify such an investment, as Vodacom noted in its conversations with MyBroadband.
Rain has trialled 5G using 3.6GHz spectrum and has built out trial networks in Cape Town and Gauteng. Its CEO told MyBroadband the operator plans to offer 5G services to consumers but is also open to "roaming opportunities" offered by other operators.
Liquid Telecom is focused on B2B business. In addition to completing the Cape to Cairo fibre connection, which won the company the 'Best Network Improvement' award at AfricaCom 2018, Liquid Telecom also launched a 4G wholesale network in South Africa at the end of last year. When asked about the rumored discussions with Vodacom, Liquid Telecom told MyBroadband that the company has always explored business models that would best monetise its spectrum assets.
If Vodacom could pull off such a deal with Rain and Liquid Telecom, it might also encourage MTN to explore alternative routes to 5G. Both companies have argued that South Africa should not need to wait until 2020 to license 5G spectrum, especially the unallocated lower bands in the 3GHz-3.8GHz range.
Should such a deal happen, the deployment of 5G FWA should be made easier by the increasing availability of 5G modems. According to the latest product tracking report from industry association GSA (Global mobile Suppliers Association), there are already eight 5G-enabled customer devices and two 5G dongles available commercially, with more products likely to come soon. Suppliers include D-Link, Netgear, Huawei, Samsung, Nokia, TCL and Inseego.
— Wei Shi, Site Editor, Connecting Africa