Vodacom Joins Race to Prove 5G's Value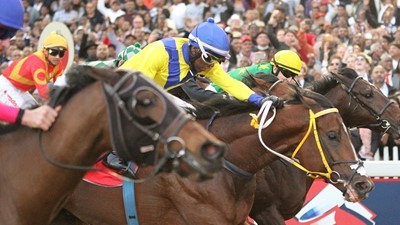 Vodacom is the latest African mobile operator to show how 5G could enable new communications applications by testing virtual reality (VR) services over 5G connections during the Vodacom Durban July horse race held at the Greyville track on Saturday.
The operator, working with technology partner Nokia, set up two tests during the race meeting. The first used 4K video cameras from two positions on the course to stream live 360-degree video footage over 5G connections to VR headsets at Vodacom's hospitality suite. This test showed the low-latency capabilities of the latest generation of mobile broadband technology that recently had further specifications agreed by the 3GPP. (See 3GPP Done With 5G SA Specs. Now the Hard Work Begins.)
The video feed from the cameras was streamed in real time via 100MHz of spectrum in the 28GHz band using a 5G-enabled Nokia Airscale basestation.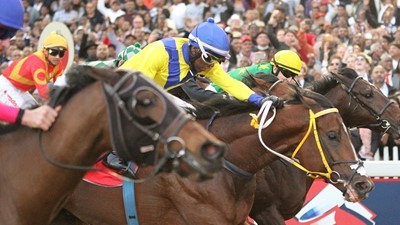 The second test was nothing to do with horse racing: Instead, with the spirit of the World Cup in mind, it featured a VR soccer penalty shoot out, allowing "participants to feel as if they are physically within a stadium facing the best goalkeepers in the world," noted the operator in a press release. "The VR penalty shootout experience will enable participants to 'feel' the difference between the different latencies which are typical of 4G and 5G networks, by introducing different reaction times," the operator added.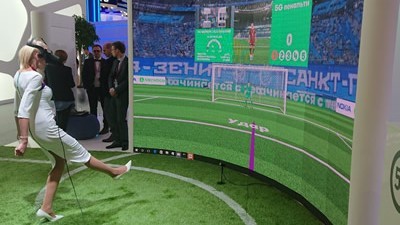 Vodacom has been aiming to highlight the services and use cases made possible by the higher mobile broadband speeds and lower latencies that 5G systems can enable. "Latency is the time gap that exists between a request and a response in a system, which is typically around 20 milliseconds on a 4G network. On a 5G network, this is reduced to less than 5 milliseconds, which means that the request-response between connections is almost real-time. This could enable 5G applications being extended to mission critical control of remote applications, such as industrial automation in factories, remote robotic surgery etc., as well as smart vehicles and transportation systems, which require ultra-reliable and low latency communications," noted the operator in its media announcement.
"Our future will be characterised by a range of new technologies that are fusing our physical and digital worlds," said Vodacom CTO Andries Delport. "Robotics and super-realistic virtual and augmented reality are characteristic of this era. These new technologies require the high speed and low latency that only a 5G network can deliver."
Vodacom isn't the only African operator working with Nokia on 5G's potential: Sudatel is also engaging in a number of next-generation networking trials with the vendor. (See Sudatel Checks Out 5G, FTTH With Nokia.)
Nokia's rivals Ericsson and Huawei are also busy working with operators on 5G use cases and tests. (See MTN, Ericsson Take 5G on the Road, MTN Takes Its 5G Tests Outdoors and Orange Botswana on Long Trek to 5G.)
— Ray Le Maistre, Editor-in-Chief, Light Reading for Connecting Africa.