Orange Botswana on Long Trek to 5G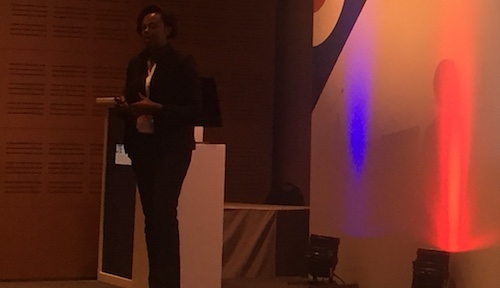 CAPE TOWN -- AfricaCom 2017 -- While most African operators are still fretting over the rollout of 4G services, Orange Botswana is already thinking ahead to the launch of 5G technology in the next few years. The question is what, exactly, the next-generation mobile technology will get used for. And Orange -- like other telcos in the region -- faces a long stretch of regulatory and commercial obstacles on the road to 5G.
One of the biggest is on the spectrum front. Operators worldwide are looking at a whole range of frequency bands to support the rollout of 5G services. African authorities, however, are not known for releasing airwaves to service providers in a timely fashion. They have also charged dearly for spectrum licenses, operators have complained.
Orange Botswana appears keen to make use of the 3GHz band, which combines some of the speed capabilities of higher-range spectrum with the coverage qualities of much lower frequencies. But Lepata Mafa, the operator's director of corporate affairs and chief compliance officer, is not optimistic these will be released quickly, and worries about how much is there. "The question is whether spectrum is available in the right quantity and at the right time," she said during this week's AfricaCom show in Cape Town. "With 3GHz, there are issues of quantity. Using unlicensed spectrum might be an answer."
Providing nationwide mobile coverage has already been difficult in a country that is geographically as big as France but home to just 2 million people. Orange Botswana's 3G networks now cover about 65% of the country, while 4G is available across just 25% of it, estimates Mafa. Authorities have refused to give licenses to operators that will not promise to meet stringent coverage obligations. Lacking low-band airwaves, Orange has been forced to rely on its 1800MHz licenses, driving up the costs of building networks in rural areas.
Spectrum costs are a sore point for Orange Botswana, and for other telcos in the region. Daddy Mukadi, the chief regulatory officer of Airtel Africa, which runs networks in several African markets, complained this week that frequency license expenses rose by 250% between 2008 and 2016. And 5G device prices could also be prohibitive for African consumers, says Mafa.
When it comes to regulation, though, spectrum is not the only issue. As in other markets, telcos will need access to higher-speed fiber optic networks for their backhaul -- the links between basestations and core network systems. Unless they own their own fiber networks, mobile operators will have to rent space on incumbents' fiber infrastructure, where that exists. But regulations have not always been supportive.
"There is a need for consistent regulation when it comes to access to backhaul infrastructure," says Mafa. "There will be lots of antennas to connect to and one question is if we have enough fiber to connect all of those."
Mafa also fears that 5G will give rise to new competitors taking advantage of software and virtualization technologies to run asset-light operations. Such a development could put pressure on existing operators to adapt. "Will we have standalone new organizations that just build networks and rent them out, and are we ready for that?" Mafa asks.
Even if Orange can address these challenges, it remains doubtful whether 5G will really be needed in the African market in the next few years, with 4G deployment still very much in its infancy. Much like equipment vendor Ericsson AB (Nasdaq: ERIC), Mafa believes 5G will initially have different applications in different parts of the world. While operators in the US use it as a fixed broadband substitute, players in Asia could look to support bandwidth-hungry media services based on virtual and augmented reality. Those in Europe, meanwhile, seem chiefly interested in providing low-latency connectivity for factory automation, and in the automotive and healthcare sectors. What its main purpose will be in Africa is still not clear.
Mafa seems drawn to the European story, arguing that 5G could help Africa address challenges in healthcare as well as the agriculture, transport and energy sectors. Yet that seems unlikely to happen anytime soon. In research published today, Ericsson predicted that 5G services would not appear in Africa until 2022, perhaps three years later than in some other parts of the world. By 2023, just 2 million of the continent's 990 million mobile subscriptions will use 5G technology, the Swedish company said.
Asked by Connecting Africa if she anticipated any improvement in the regulatory environment, Mafa did not sound optimistic. "We are still not there in terms of regulation being aligned with technology advancement, and some operators are still using 3G because regulators are not prepared to do their jobs," she said. "But it is our continent and we have to do our best in terms of engagement."
— Iain Morris, News Editor, Light Reading