Vodacom Preps Azure Cloud Services Launch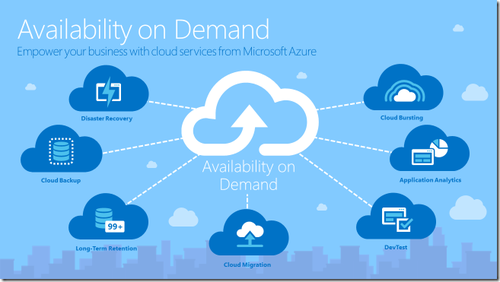 The cloud services sector in South Africa is about to get a filip with the launch in June of Microsoft Azure cloud services in partnership with Vodacom, the country's mobile market leader.
Vodacom, which provides services to enterprise customers through its Vodacom Business unit, says it will offer a "full suite of Azure services" that will enable "developers and IT professionals to create, manage and deploy applications" through Microsoft data centers.
Microsoft announced last year that it planned to open data centers in South Africa during 2018 in order to make a range of cloud services available to users across Africa and has since announced a partnership to offer cloud services in South Africa and other markets with Liquid Telecom. (See Microsoft Plans Cloud Services Launch in Africa in 2018, Why Microsoft's Cloud Burst Is a Game Changer and Liquid Telecom Teams With Microsoft to Deliver Cloud Services.)
Microsoft's announcement was followed by the launch of cloud connectivity services in South Africa by Amazon Web Services (AWS) in December 2017, when NTT Com also launched data center services in the country, and a cloud-focused shift in strategy by Liquid Telecom. (See NTT Com Joins South Africa's Data Center Services Club and Liquid Telecom Revamps Data Centers in Major Cloud Expansion.)
"Microsoft Azure is the most trusted public cloud platform used by 90% of Fortune 500 companies. The platform enables businesses to build anything from simple mobile apps through to internet-scale solutions," noted Fatima Hassim, Managing Executive for Products and Services at Vodacom Business, in a prepared statement. "Vodacom's offering of Microsoft Azure will allow businesses the ability to provide enterprise-proven hybrid cloud solutions, and offer customers access to professional services that will be readily available to provide the best approach and solutions on the platform to allow customers to maximise efficiencies," added Hassim.
Ravi Bhat, Cloud and Enterprise Business Group Lead at Microsoft South Africa, added: "The launch of the cloud platform will provide bespoke solutions aimed at addressing the issues currently being faced by [Vodacom Business customers]. Vodacom customers will have access to professional services, provided by experts, who will be readily available to provide the best approach and solutions on the platform to allow customers to maximise on efficiencies and save on costs."
The news comes just a week after Vodacom appointed William Mzimba as Chief Officer for Vodacom Business, starting May 1. Mzimba joins from Accenture, where he was CEO and Chairman of the professional services giant's African operations.
— Ray Le Maistre, Editor-in-Chief, Light Reading for Connecting Africa.