Bidders Line Up for Nigeria's 9Mobile: Reports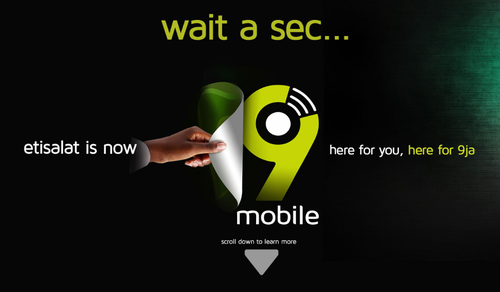 Ten companies have been pre-qualified to submit bids for Nigeria's number four mobile operator 9Mobile, according to local media reports.
The operator, which adopted the 9Mobile brand in July having been previously known as Etisalat Nigeria, had a turbulent first half of the year, during which its previous major stakeholder, Middle East powerhouse Etisalat Group, relinquished its 70% stake. (See Etisalat Nigeria to Become 9Mobile and Orange, Vodafone Eye Stake in Etisalat Nigeria – Report.)
That soon led to speculation about which companies might seek to take over the operator and either enter the market, worth in excess of US$7 billion a year and with more than 155 million users, or secure a bigger market share. (See Nigeria's 9mobile Open to New Investors and Virgin Mobile, Vodacom Emerge as Potential 9mobile Investors – Reports.)
Now, according to ThisDay, Barclays, the financial adviser for any investment, has pre-qualified 10 of the 16 companies that expressed an interest in taking control of 9Mobile.
According to ThisDay's sources, those 10 are:
Globacom Nigeria – already the number two mobile operator in Nigeria
Bharti Airtel – already the number three mobile player, operating as Airtel Nigeria
Alheri Engineering Ltd. – the telecoms business unit of the Dangote Group
Smile Telecoms Holdings – a telecoms firm with operations in Nigeria, Tanzania and Uganda
Helios Investment Partners – private investment firm that previously owned Helios Towers Nigeria, a mobile network infrastructure company that was sold in 2016
Centricus Capital in partnership with Africell – Africell has operations in Democratic Republic of Congo (DRC), Gambia, Sierra Leone and Uganda
Abraaj Capital -- a Dubai-based private equity firm
Teleology Holdings Ltd. -- a business led by a former CEO of MTN Nigeria, Adian Wood, who is working on the bid with Ericsson
Africa Capital Alliance (ACA) – a Lagos-based investment firm
The Carlyle Group -- a global private equity player with extensive experience in the communications services sector
The highest bidder will get the chance to control Nigeria's fourth largest mobile operator, but the sooner a new owner with a new strategy is announced the better, as 9Mobile is losing subscribers and market share: It has lost more than 3 million customers this year and its market share is now below 12%, according to the Ovum World Cellular Information Service (WCIS).
There seems little doubt that if any of the country's existing mobile operators win the bidding process there will be a legal appeal and some sort of regulatory intervention that would then hold up the process.
Nigeria's current mobile leader is MTN Nigeria, which commands a market share of about 37%, followed by Globacom with about 26% and Airtel Nigeria, with almost 25%. If either Globacom or Airtel are successful, they would be able to challenge MTN for market leadership.
— Ray Le Maistre, International Group Editor, Light Reading for Connecting Africa.