Orange, Vodafone Eye Stake in Etisalat Nigeria – Report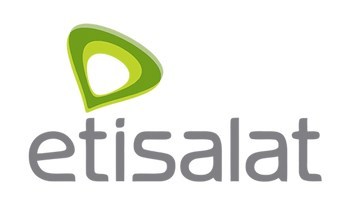 Etisalat Nigeria, the country's debt-laden number four mobile operator, could soon have a new major international majority owner, according to local media reports.
The Nation reported over the weekend that Orange (NYSE: FTE) and Vodafone Group plc (NYSE: VOD) are interested in taking a controlling stake in the Nigerian operator, which is in the midst of a major restructuring process that has already seen ownership of the company change hands during the past few weeks and resulted in the resignation of chairman Hakeem Bello-Osagie.
Middle East powerhouse Etisalat Group relinquished its 70% stake in Etisalat Nigeria on June 15 following a default in loan repayments by the Nigerian operator, which owes a consortium of 13 banks US$1.2 billion. That loan was originally taken out in 2013 to fund the expansion of the operator's network and to restructure the operator's finances.
Following the default, that stake was transferred to the bank consortium, which is now working with the Nigerian Communications Commission (NCC) and the Central Bank of Nigeria on a restructuring plan designed to maintain the operator's day-to-day business and provide it with financial and management stability.
The restructuring team will need to move fast if the operator's brand is to avoid negative impact. Etisalat Nigeria, which has about 19.6 million customers and a market share of about 13%, will come under even greater competitive threat from its larger rivals -- MTN (40% market share), Globacom (24.5%) and Airtel (22.8%) -- as it seeks to stabilize its business.
Orange is already a major force in Africa, with operations in 19 markets, but has been struggling to achieve the targets it set itself in the region. It has the experience and firepower to take on and build Nigeria's number four player but will not want to burden itself financially in doing so. (See Orange Disappointed by Africa Biz in Q1 and Orange Expands Its Brand but Faces Challenges.)
Vodafone, meanwhile, also has a major presence in Africa, mainly through its majority stake in the Vodacom Group, which has operations in South Africa, Tanzania, Democratic Republic of Congo, Mozambique and Lesotho, as well as a stake in Kenya's Safaricom. (See Vodacom to Buy Safaricom Stake in €2.36B Deal.)
In addition to Vodacom, Vodafone also has operations in Egypt and Ghana, and already offers enterprise services (broadband connectivity, cloud services, unified communications) in Nigeria. Like Orange, adding mobile operations in Nigeria would provide a growth opportunity but a cautious financial approach would be expected.
— Ray Le Maistre,
, International Group Editor, Light Reading for Connecting Africa.