Nigeria's 9mobile Open to New Investors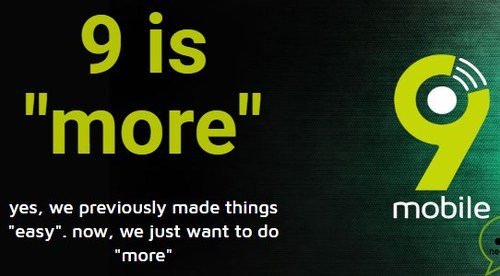 As if the market needed any confirmation, Nigeria's Emerging Markets Telecommunication Services (EMTS), now trading under the name 9mobile, is more than happy to talk with potential new investors following the appointment of a new management team and introduction of a new brand.
Following a period of uncertainty and turmoil, the operator changed its name from Etisalat Nigeria to 9mobile and, to formally announce that change, new CEO Boye Olusanya gave a presentation to the media Wednesday during which he noted that the company is willing to discuss an investment from "someone with a good offer," according to a Reuters report. (See What's Next for Nigeria's Mobile Market? and Etisalat Sets Brand Deadline for Nigeria Operator.)
But Olusanya also noted that the company isn't sitting tight and waiting for an investor to make an offer: The team is geared up to manage the operator "for the long haul" and the new brand has not been created as a short-term option.
But the operator, the number four player in Nigeria with a market share of about 13%, would benefit from an injection of capital or a merger with another of the country's existing mobile operators. Already, as reported by Connecting Africa, the names of Vodafone and Orange have been linked as potential external investors, while the country's number three operator, Airtel Nigeria, has also been cited as a potential suitor. (See What's Next for Nigeria's Mobile Market?.)
And then there's local player Globacom (Glo Mobile), which has also been cited as a potential acquirer. Such a move might attract support within the country as it would make the Nigerian-owned operator a challenger to MTN Nigeria for the market leader's position.
The Nigerian mobile market is massive – more than 155 million users and annual service revenues in excess of $7 billion – so there should be no shortage of companies at least scoping out the potential returns from an investment in the market. But Etisalat has already been stung and pulled out – if there's to be a new investor in EMTS/9mobile, it's likely that the due diligence process will be lengthy and the conditions very carefully negotiated.
— Ray Le Maistre,
, International Group Editor, Light Reading for Connecting Africa.