Safaricom Ramps H1 Revenues, Profits, Subs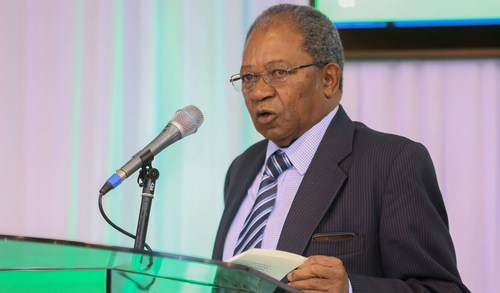 Safaricom had a positive first half of its 2018 fiscal year, ramping its sales, profits and subscriber numbers.
During the six-month period to September 30, the Kenyan operator reported revenues of 114.43 billion Kenyan Shillings (US$1.1 billion), 12.1% up from the same period a year ago. Net income was also up by 9.5% while total customer numbers were up by 10.8%.
In addition, the operator increased the number of customers registered to use its M-PESA mobile money service by 12.1%, and its M-PESA revenues by 16.2%, while its active mobile data users base (those who have used mobile data services during the past 30 days) increased by 13.5%. (See table below.)
Table 1: Safaricom Fiscal H1 2018, Key Numbers

Revenues/net income in Kenyan Shillings billions
Fiscal H1 2018
Fiscal H1 2017
Year-on-Year Change
Total revenues
114.43
102.1
12.1%
Net income
26.2
23.93
9.50
Total subscribers
29.49 million
26.61 million
10.8%
M-PESA registered users
27.81 million
24.82 million
12.1%
M-PESA active users
19.31 million
17.63 million
9.5%
M-PESA revenues
30.05
25.87
16.2%
Active mobile data customers
16.95 million
14.93 million
13.5%
4G base stations
1,454
635
>100%
Source: Safaricom
The table also shows how the operator has been investing significantly in its 4G LTE radio access network infrastructure, more than doubling the number of its 4G base stations during the past year. The operator said it invested Kshs 17.4 billion ($168 million) on capital expenditure during the six months to the end of September, some of which will have been focused on its fiber broadband expansion project. (See Safaricom Boasts Enhanced 4G Service With LTE-A Deployments and Safaricom Rolls Out FTTH, Eyes Smart Home Opportunity.)
Safaricom says the year-on-year increase in revenues was driven mainly by "growth in active users and increased usage of non–voice services mainly M-PESA and mobile data." It noted that mobile penetration in Kenya stood at 88.7% at 30 June 2017 (according to official statistics from the Communication Authority of Kenya), with Safaricom still by far the mobile sector leader with a market share of 72.6%.
"Kenya has gone through a period of uncertainty that has seen its second quarter GDP growth slow down to 5% from last year's 6.3%, being impacted by events like the elections, drought and interest rate capping," noted Safaricom CEO Bob Collymore in a prepared statement. "Despite this, Safaricom has performed exceptionally well for the period and ensured sustained returns to our shareholders. We believe this was possible due to the resilience of our business and our people," he added, before noting the operator's broader impact on the Kenyan economy. (See Safaricom Boasts Increasing Positive Impact on Kenyan Economy.)
Collymore, though, did not attend the operator's results presentation as he has just begun a long medical leave, but is expected to return to his CEO duties in the future.
That left Chairman Nicholas Nganga to address investors and other guests at the presentation, where he referenced the resent change in Safaricom's ownership structure.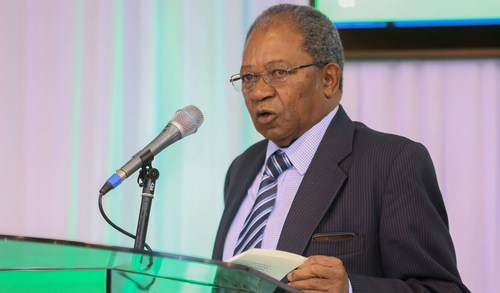 "One of our shareholders finalized reorganization of their holding in the company, with Vodafone transferring its share to Vodacom. For Safaricom, this reorganization has given us an expanded mandate to explore opportunities outside Kenya. We are currently looking at this market and once we pick an investment option we will be happy to share more details with all of you," he stated. (See Vodacom to Buy Safaricom Stake in €2.36B Deal and Vodacom CEO Joins Safaricom's Board, Raises Questions About M-Pesa Expansion.)
— Ray Le Maistre, International Group Editor, Light Reading for Connecting Africa.