Vodacom CEO Joins Safaricom's Board, Raises Questions About M-Pesa Expansion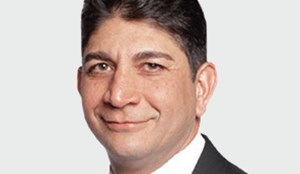 Kenya's leading operator Safaricom has two new directors, with one of the appointments signaling the start of greater cooperation between Safaricom and its new shareholder, South Africa's Vodacom.
Earlier this year, Vodacom announced it was buying a 35% stake in Safaricom from Vodafone Group, its parent company, in a deal worth €2.36 billion. That transaction, which increases Vodafone's stake in Vodacom to 70%, has now been completed. (See Vodacom to Buy Safaricom Stake in €2.36B Deal.)
Now Vodacom's CEO and chairman, Shameel Joosub, has joined Safaricom's board as a non-executive director, along with experienced lawyer Linda Watiri Muriuki.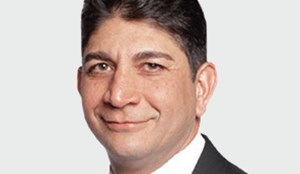 Muriuki is a Senior Partner at Nairobi-based law firm LJA Associates, where she is a practicing Advocate of the High Court of Kenya with more than 27 years of experience.
"We continue to place a keen focus on building an inclusive board that can both meet the evolving needs of our business, and which takes into account the recent changes in our shareholding structure," noted Safaricom chairman Nicholas Ng'ang'a.
The big question now is when, not if, Vodacom unveils a strategy to launch M-Pesa, the mobile money service that Safaricom has so successfully established in Kenya, into new markets. When the Safaricom stake transaction was initially announced in May this year, Joosub noted that the relationship with Safaricom would enable Vodacom to "create further incremental value through the close cooperation between the two businesses, particularly in driving M-Pesa adoption across our operations."
Vodacom has already introduced M-Pesa into its existing operating markets, but it has previously tried, but failed, to make M-Pesa a success in South Africa. Will Vodacom try again in its home market? Or will the new partners look to take M-Pesa into additional markets outside of their current footprint? It's likely we'll find out soon.
— Ray Le Maistre,
, International Group Editor, Light Reading for Connecting Africa.