Safaricom Boasts Enhanced 4G Service With LTE-A Deployments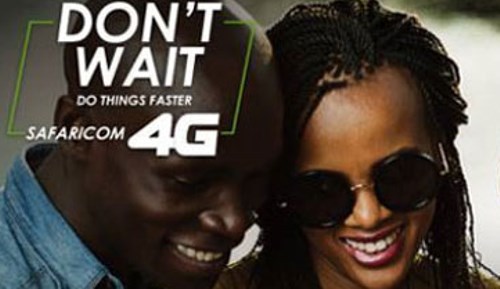 While much of Africa is still waiting for 3G, some Kenyans can now hook up to the latest generation of 4G technology for their mobile broadband connections.
Safaricom Ltd. , which has rolled out "regular" 4G at more than 1,100 locations across the country, says it has deployed LTE-Advanced (a.k.a. LTE-A or 4G+) capabilities at 100 cell sites in Nairobi, Mombasa and Kisumu, as well as some parts of Kisii, Naivasha, Kitui, Machakos, Kakamega and Kericho, with more to follow.
According to the operator, the move will enable users to experience faster mobile broadband connections -- thanks in part to a technique called "carrier aggregation" that enables the bonding of spectrum bands -- and offer improved voice service quality.
"Our tests reveal that 4G+ allows us to offer the fastest network speeds, as it is two times faster than 4G and eight times faster than 3G," says Safaricom CEO Bob Collymore in a press release, adding that such faster connections "not only benefit the customer, they also empower small businesses" that can use 4G+ connectivity for business purposes. "We expect that our network will empower more small enterprise to participate in commerce as well as drive more data use by critical sectors in the education, health and agricultural sectors," he added.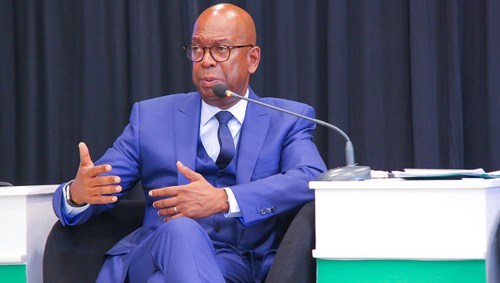 So, how much faster will these connections be? Safaricom notes that 4G+ enables peak downstream speeds of 150 Mbit/s, compared with 4G's peak speeds of 60-100 Mbit/s. "In practical terms, this means that a 30-minute HD video should take a little over two minutes to download on 4G+, while the same video would take around eight minutes to download on standard 4G," says the operator.
Such capabilities can only help the operator to further grow its mobile data revenues: In its full-year results for the year ending 31 March 2017, Safaricom reported 38.5% year-on-year growth in mobile data revenues to 29.3 billion Kenyan shillings (US$283 million).
The operator, Kenya's clear market leader with more than 28 million customers and more than 70% market share, says its mobile network now comprises 4,677 2G sites, 3,517 3G sites and 1,103 4G sites.
Safaricom acquired its 4G license for KSh2.5 billion (US$24.2 million) in December 2016, ahead of its rivals Airtel Kenya and Telkom Kenya, which have lagged behind in meeting the conditions for securing the pre-approved licenses.
Safaricom has been busy lately -- check out these other recent headlines:
— Ray Le Maistre,
, International Group Editor, Light Reading for Connecting Africa.