Vodacom to Buy Safaricom Stake in €2.36B Deal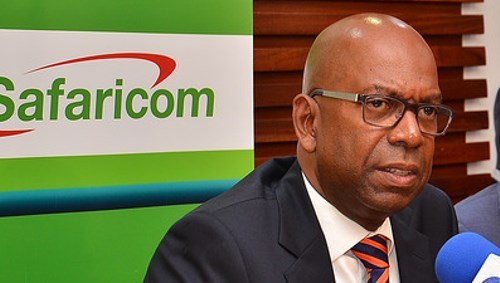 South Africa's Vodacom is buying a 35% stake in Kenyan operator Safaricom from its parent company
Vodafone Group plc
(NYSE: VOD) in a deal worth €2.36 billion (US$2.59 billion), the operators announced Monday.
Once completed, the transaction will boost Vodafone's stake in Vodacom Pty. Ltd. .
Through its International Holdings subsidiary, Vodafone is to exchange a 35% stake in Safaricom Ltd. stake for 226.8 million new ordinary Vodacom shares valued at €2.36 billion. Those new shares will increase Vodafone's stake in Vodacom from 65% to 70%.
Vodafone says it still holds a 5% indirect stake in Safaricom, via its subsidiary Vodafone Kenya, in addition to the indirect holding it has in the Kenyan operator via its majority stake in Vodacom.
So why has Vodafone done this?
It says the move: simplifies the management of its sub-Saharan African holdings; strengthens the ties between Vodacom and Safaricom; and provides Vodacom with "exposure to the attractive Kenyan market and one of the most successful and innovative telecoms companies in Africa, further enhancing its investment case and strategic position."
Vodacom CEO Shameel Joosub is excited about the deal. "This is an exciting occasion for Vodacom and a unique opportunity to diversify our revenue growth and profitability. Acquiring a strategic stake in Safaricom will provide our shareholders with access to a high growth, high margin, high cash generation business operating in a high growth market. In addition to producing mutually beneficial opportunities for growth, it will create further incremental value through the close cooperation between the two businesses, particularly in driving M-Pesa adoption across our operations."
Safaricom CEO Bob Collymore noted in a prepared statement: "The agreement Vodafone Group has reached with the Government of Kenya will ensure Safaricom continues to have strong Kenyan representation at Board and management levels, and promotes the continued successful expansion of the company as well as the opportunity to drive M-Pesa to other markets in the continent." (See M-Pesa Reaches the Big One-O.)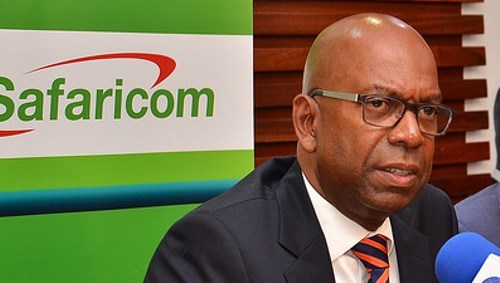 That's an interesting statement regarding the M-Pesa mobile money and banking service, as Vodacom already launched and then scrapped an M-Pesa service in South Africa due to lack of customer interest (the service was discontinued in June 2016).
Vodacom has also already launched M-Pesa services in its other markets, namely Lesotho, Tanzania, the DRC (Democratic Republic of Congo) and Mozambique.
So, in addition to pushing M-Pesa harder in those existing markets, Vodacom and Safaricom may have plans to take the service elsewhere. Indeed, Joosub told reporters in South Africa today that Vodacom and Safaricom "jointly want to grow the M-Pesa business in the continent." He added that the deal "is a very strong M-Pesa play because it makes you the biggest financial services player in Africa."
M-Pesa is currently being used in seven African markets -- Democratic Republic of Congo (DRC), Egypt, Ghana, Kenya, Lesotho, Mozambique and Tanzania.
— Ray Le Maistre,
, International Group Editor, Light Reading for Connecting Africa.