Cell C earnings improve under new strategy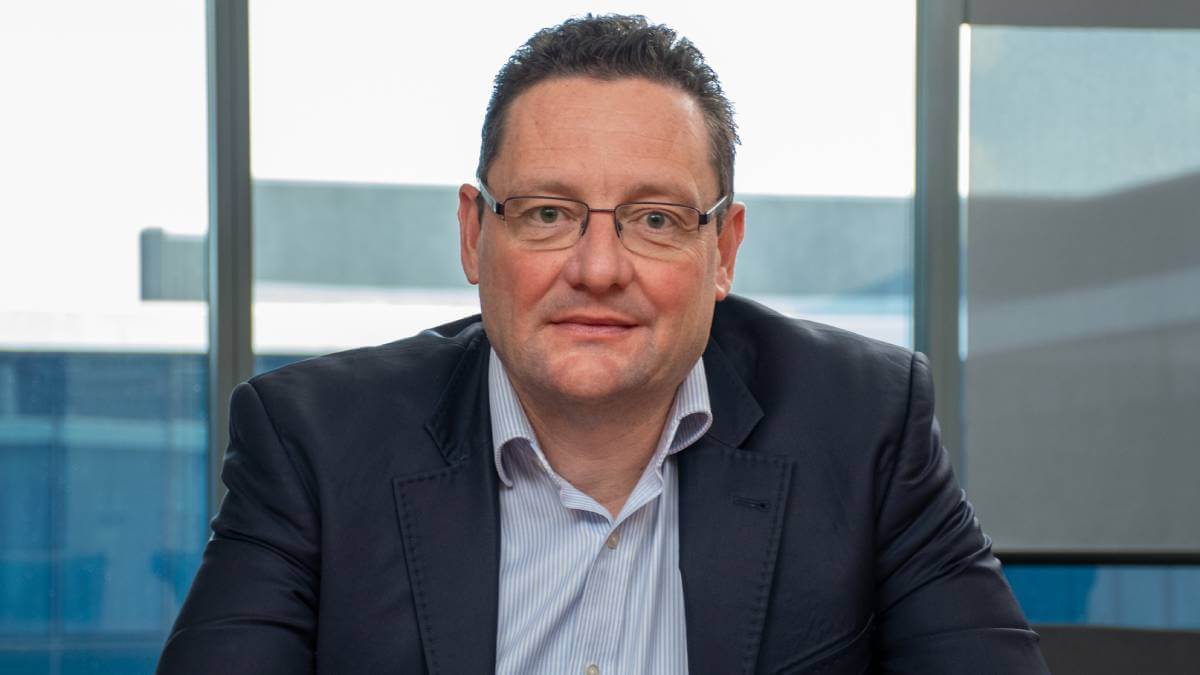 South African telecoms operator Cell C's half year results were a noticeable improvement from a year ago as management's turnaround strategy to cut costs and offload infrastructure is beginning to bear fruit.
The telco reported a R148 million (US$9.9 million) profit before tax for the six-months to June 2021, compared to a R7.6 billion ($507 million) loss in the same period in 2020.
Earnings before interest and tax (EBIT) was R736 million ($49 million) compare to a loss of R5.3 billion ($353 million) a year ago.
The improvement was mainly due to the significant R5 billion impairment of network assets in the previous financial year and massive cost savings for the six-month period. Cell C cut operating expenses by 25% year-on-year (YoY) for the half, with network expenses and commercial expenses both dropping 27% and admin expenses decreasing by 22%.
Total revenue for the six-month period was down by 5% to R6.6 billion ($440 million), with the largest part of the revenue contribution from Cell C's prepaid base at R3 billion ($200 million) but impacted by a reduction in its contract base by 25% to R563 million ($37.5 million).
Offloading infrastructure
The strategy to decommission its own physical infrastructure and move towards being a buyer of infrastructure services by 2023 is starting to work.
"Our financial performance has improved, and we are making good progress on the three-year transition to a virtual RAN (Radio Access Network), the implementation of our new business model and the introduction of new products to market," said Cell C CEO, Douglas Craigie Stevenson.
"We have successfully migrated 40% of the network, with access to 7,500 towers of which 95% are 4G/LTE enabled. Four provinces are now fully migrated, namely Eastern Cape, Free State, Northern Cape and Limpopo. We will continue to add new sites which will reduce our network deficit. In two years, we will have access to more than 12,500 sites across the country improving the quality and coverage of our network," he said during a virtual press briefing for the results.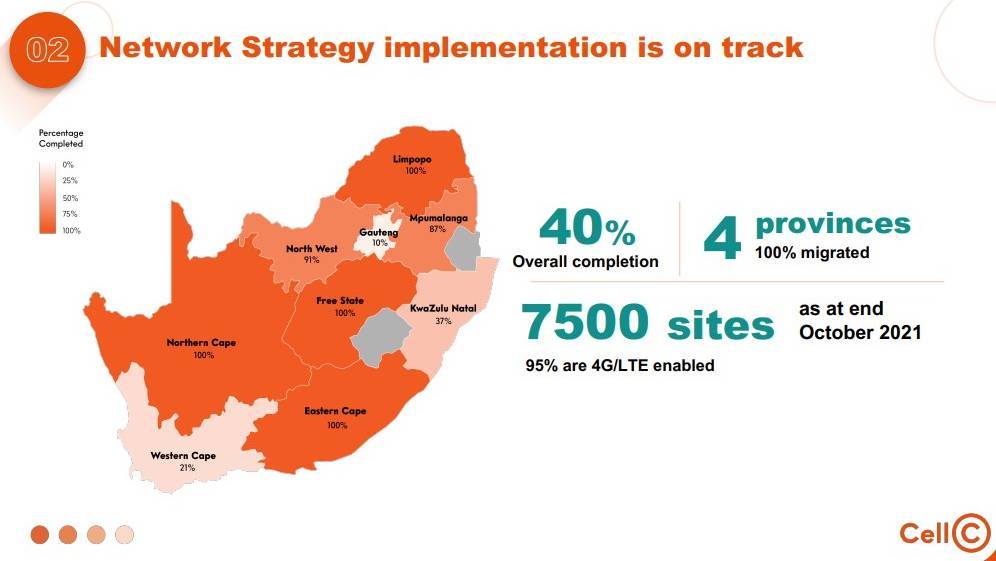 "In this wholesale aggregator model, transition and virtual RAN costs will increase as we bring on sites on a like-for-like basis. This will be offset by the savings in network capex, related lease payments as well as reduced network maintenance-related costs," added Cell C's CFO Zaf Mahomed.
Mahomed said that even though the RAN costs will result in a decreased earnings before interest, tax, depreciation and amortization (EBITDA), the net result will be lower depreciation, as well as an increase in cashflow due to the savings on capex and lease payments.
Cell C maintains it would need more than R5 billion ($333 million) in capex annually to build a network comparable to rivals MTN and Vodacom and would rather deploy an "asset-light infrastructure model" and invest capex of R1 billion ($66.7 million) a year as it evolves from a telco into a technology company.
"Our three most valuable assets that are not on our balance sheet and underpin our transformation journey are spectrum, a loyal and profitable customer base and a resilient brand. Together with our network strategy, consumer-driven digital products and solutions, as well as our focus on a high-performance culture, we have a sound platform from which to compete and assist us to deliver on our strategic intent," Mahomed added.
Customer journey
Cell C last year lost its place as South Africa's third biggest mobile operator, with Telkom jumping up a place. Now its strategy is to focus not on having more customers, but on having more profitable customers.
For the half year it managed to increase its prepaid base by 15% to 9.6 million but its contract base fell 17% YoY to 806,000.
Total subscribers grew 10% YoY to almost 13 million but that also includes Cell C's broadband and wholesale customers. Purely mobile customers were sitting at around 10.5 million at the end of June 2021 compared to about 9.3 million in June 2020.
Craigie Stevenson said that the telco managed to sustain its average revenue per user (ARPU) at R66 ($4.40) for prepaid customers and it was finding success in its foray back into the broadband market.
Prepaid broadband customers grew by 354% YoY, albeit off a very small base, from 35,000 last year to 159,000 this year largely due to the introduction of the Home Connecta Flexi product which has proved popular. Contract broadband customers dropped by 12% YoY to 264,000.
The telco added 501,000 new smartphone users and now almost 55% of its customer base is using a smartphone.
Recap rewind
Despite improvements in the income statement and being on track to return Cell C to profitability, the group's long-awaited recapitalization is still needed to address the debt on its balance sheet.
In August 2021, major shareholder Blue Label Telecoms revealed that it had concluded a term sheet with banks and financiers for the recapitalization.
Craigie Stevenson couldn't supply much detail on the deal but said it was making progress.
"We look at this as a very first positive step towards the recapitalization and is part of the overall process and structure of the possible transaction. So, we believe we're making progress and we will update the market as and when we can provide commentary on the overall transition as pertains to how it directly affects the financial position of the mobile operator, but the rest unfortunately will remain within the shareholders' remit," he said.
In August 2017 Blue Label bought a 45% stake in Cell C for R5.5 billion (US$369 million).
This was part of Cell C's first recapitalization, but the telco has faced serious financial challenges since then, and this second recapitalization has been in the works for over two years to try to turn around the struggling mobile operator.
At the end of 2019, Blue Label was forced to write down the value of its entire investment in Cell C to zero.
Related posts:
*Top image shows Cell C CEO, Douglas Craigie Stevenson (Source: Cell C).
— Paula Gilbert, Editor, Connecting Africa