Dimension Data Heading for Regional MBO – Reports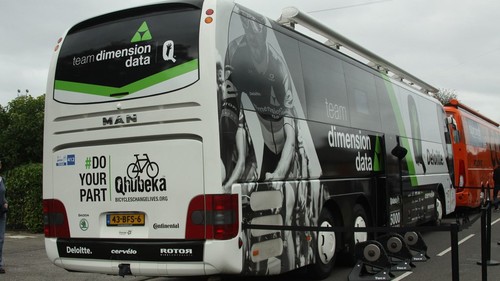 The Africa and Middle East operations of IT services and consulting giant Dimension Data could be subject to a management buyout (MBO), with senior members of the management team believed to be in talks with potential financial backers for such a move, according to local media reports.
First reported by TechCentral, senior executives are said to have approached lenders and investors who might be interested in financing such a move.
Dimension Data was acquired by the Japanese telecom and technology conglomerate NTT in 2010 for £2.1 billion (US$3.2 billion). It was de-listed from the stock markets in London and Johannesburg shortly afterwards. Although prior to being acquired Dimension Data had expanded to markets across all the continents, its roots have always been in Africa.
One of its most significant assets in this part of the world is Internet Solutions, the South-Africa based ISP with operations in multiple African markets (including Ghana, Kenya, Mozambique, Nigeria, and Uganda): It has been part of NTT's Nexcenter network since late 2017. Dimension Data's other assets include Agile, AlwaysOn, Britehouse Holdings, ContinuitySA, Internet Solutions Kenya (aka AccessKenya), VAST Networks and Xpedia.
Speculation of a potential MBO will not come as a major surprise to anyone who knows or follows Dimension Data: Talk of such a move was circulating in late 2017. The new report did not name the potential investors, though both MTN and Vodacom were said to be interested in buying Internet Solutions from Dimension Data two years ago. However, the scope of this latest potential MBO is much larger, likely to also include Dimension Data's other assets in the MEA region.
Whether the deal would go through, in addition to the management's ability to secure the backing from investors, would also hinge on NTT's willingness to sell and agree to a valuation: Currently a figure of around $800 million is being suggested.
NTT announced late last year it was consolidating branches of its operations (NTT Communications, Dimension Data, NTT DATA and NTT Security) under a new holding company called NTT Inc. The new holding company is planned to be in place by the end of March 2019, with the total revenues from the international business at $20 billion. The group does not break down the results of its subsidiaries, but Dimension Data's annual revenues had already reached $4 billion by the time it was acquired.
Clearly, Dimension Data as a whole should be an important component of the new NTT Inc: The only possible driver for NTT to sell the Africa and Middle East assets of Dimension Data would be if it regards its position in the region as being less competitive than those of its rivals or if the business is struggling to deliver decent financial returns.
— Wei Shi, Site Editor, Connecting Africa