South African Businesses Ready to Embrace Cloud Service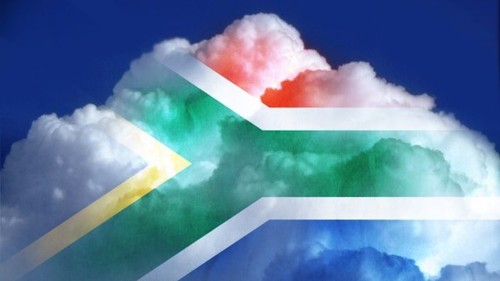 About 90% of South African businesses are ready to embrace cloud services, according to the findings of a new report that suggests significant enthusiasm among enterprise users and public offices.
But the demand varies between industries.
IT consulting firm Veritas just released The Databerg and Beyond: South Africa Report, based on a survey of 100 South African IT heads and senior executives. The report shows an overwhelmingly positive attitudes towards cloud, with 89% of organisations across different sectors saying they are ready to embrace cloud service.
But there are two caveats to the reading of the number. One is the divergence between sectors. While 53% of industry organisations would choose public cloud as the primary data storage method, 56% of all banking institutions and 46% of public sector organisations would still choose primary disc devices to save their data.
Another is the quality of data. The concept 'Databerg' was introduced by Veritas to categorise different types of data an organisation owns, in an analogy to an 'iceberg.' The tip of the iceberg is called Business Critical Data: Below the water line, but within sight, is called the Redundant, Obsolete and Trivial ('ROT') data that is visible to an organisation but which does not generate value (but incurs costs to the organisations in storage, classifying, and indexing). The part below line of sight is called Dark Data, into which organisations have no visibility.
South Africa's organisations are, in general, in better shape with regards to their data quality compared with the EMEA average (pictured). The percentage of Business Critical data held by South Africa's organisations is twice as high (28% vs. 14% EMEA average), while the percentage of Dark Data is lower (41% vs. 54%). On the other hand, one third of all the data stored by organisations is ROT data, on par with the regional average (31% vs. 32%).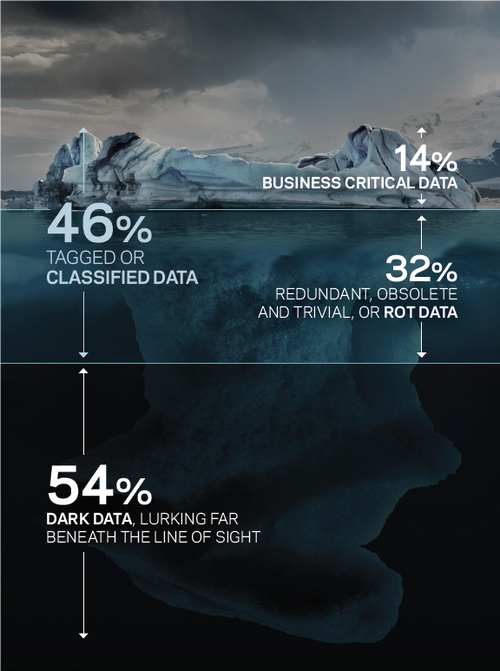 The consulting firm proposes the organisations should consider different treatment towards the types of data, i.e. protecting and making Business Critical data safely available, eliminate ROT data promptly to reduce waste, and illuminate dark data to speed up the other processes.
Another consideration when reading the numbers is that the type of cloud service the organisation demanded is limited, primarily focused on data storage and back-up. However, the optimism should not be overlooked: The survey respondents are looking to store more than 50% of all their data in the cloud during the next 12 months, up from the current level of 39%.
This could well be a good step towards the availability of more sophisticated cloud computing services on offer from the leading cloud service providers now serving, or about to serve, the South African market, including Microsoft Azure, Huawei and Amazon Web Services (AWS). (See The Battle for the African Cloud, Microsoft opens data center doors in South Africa and AWS Plans Further Cloud Investments in South Africa.)
— Wei Shi, Site Editor, Connecting Africa