5G Will Roll Out in Nigeria by 2020, Says Regulator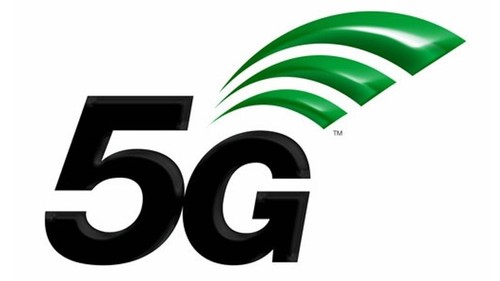 Despite a slow start for 4G in the country, Nigeria's regulator is planning for the roll out of 5G networks in the country from 2020 onwards.
In conjunction with the publication of a GSMA report, Spotlight on Nigeria: Delivering a Digital Future, by the GSMA, Professor Umar Danbatta, the Executive Vice President of the Nigerian Communications Commission (NCC) said 5G will be rolled out on the 26GHz, 38GHz and 42GHz bands by 2020.
This looks to be an extremely ambitious target, given that mobile broadband penetration in Nigeria is relatively low, with only 44% of Nigeria's mobile subscribers signed up to a 3G service and only 4% using 4G services. (See Nigeria Needs Policy Reform, Says GSMA.)
The planned launch of 5G is also ahead of the projection made by research firm Ovum, which expects 5G will be launched in selected markets in Africa by 2021. (See Africa's Digital Future Looks Bright: Ovum .)
"NCC is already working on the three key factors that will drive 5G deployments, which include infrastructure, spectrum and regulation ahead of the 2020 rollout date," said Danbatta. "We will rely on existing policies and regulation and still come up with additional policies and regulation that will address any hiccups," Danbatta added, responding to the GSMA's call for policy reform.
Though Nigeria's infrastructure may still need improvement, there has not been a lack of resolution to take the country to the forefront of Africa's telecoms arena. Olabiyi Durojaiye, the NCC's Chairman, delivered a keynote address at the recent AfricaCom event, expressing his admiration for the technology advancements in ICT sectors in Silicon Valley, and calling on his peers in other African nations to develop a regulatory environment to nurture "an information-based society in Sub-Saharan Africa."
Not everyone is convinced that Africa needs 5G though. Rob Shuter, Group CEO at MTN, adopted a more cautious view in his own keynote speech at AfricaCom. Instead of racing to 5G, MTN will focus on improving coverage, affordability and services, the so-called CHASE strategy. (See AfricaCom 2018 Day 1: The Roads, the Chase & a Monoblock Phone.)
Should Africa's mobile operators invest in bringing 5G networks and services to Africa as soon as possible or focus their investments on 2G, 3G and 4G for now? Vote now in our Connecting Africa poll.
— Wei Shi, Site Editor, Connecting Africa