Africa's Digital Future Looks Bright: Ovum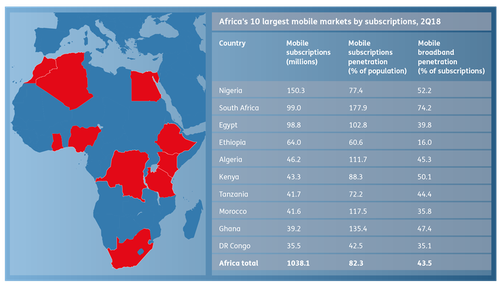 Africa hit the 1 billion mobile user mark at the end of 2017 and is on track to reach 1.33 billion by 2023, according to
Africa Digital Outlook 2019
, a new report from industry research house Ovum.
According to the findings of the report, the number of 3G connections in Africa will grow by more than 50% from 2018 to 2023 to reach nearly 700 million, while the number of 4G connections will grow by more than five-fold to reach over 270 million. In addition, Ovum's analysts expect the continent's first 5G services to be launched in selected markets by 2021. The Ovum team expects operators in South Africa, Kenya, Namibia, and Mauritius to have launched mobile 5G services by 2022.
Mobile broadband connections (3G and more advanced technologies) will account for 73% of all of Africa's mobile connections by 2023, according to the report.
"Africa is becoming better connected, and that is opening up new opportunities for growth in a range of data and digital services, including the more sophisticated offerings that will become possible with 5G," said Matthew Reed, Practice Leader, Middle East and Africa at Ovum, and the author of the report.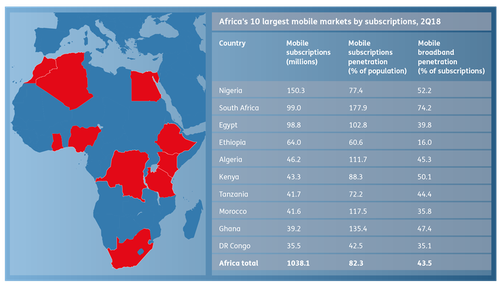 Mobile data is the key driver of growth, as was reported by the 'big four' operators on the continent -- MTN, Vodacom, Orange and Airtel -- in the first half of 2018, outshining the growth in mobile voice. Mobile money is also highlighted as a high growth service: Orange Money and Vodacom's M-Pesa combined are serving more than 70 million users. Other services, including digital media, IoT, and enterprise digital services, are expected to deliver strong growth in longer term.
Meanwhile, the growth is far from balanced: The 'digital divide' not only persists but even show signs of widening. "Many on the continent still do not have reliable or affordable access to communications services and there continues to be a need to address that digital divide," added Ovum's Reed. The least connected are those in rural areas of Sub-Saharan Africa.
The report urges operators and governments in Africa to prioritise making broadband (particularly mobile broadband) more accessible to consumers and businesses on the continent, as high-speed data connectivity holds the key to digital service enablement.
But the report highlights two barriers to growth. The first is the price of data services, which directly affects how many consumers can afford to sign up. By 2017, only four countries in Africa -- Egypt, Mauritius, Nigeria and Tunisia -- met the so-called '1 for 2 target,' whereby a prepaid mobile broadband plan with 1 Gbyte of data consumption per month should be priced at no more than 2% of average monthly income.
The second barrier is the affordability and availability of spectrum: This is made more acute when mobile is expected to be the primary mode of consumer digital service access.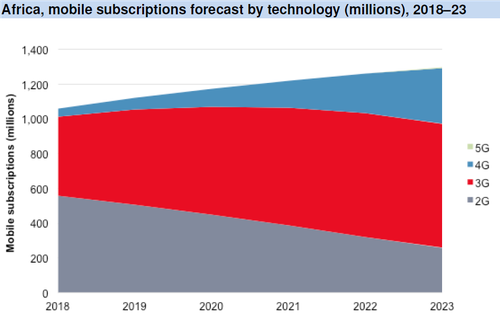 — Wei Shi, Site Editor, Connecting Africa