Most of Sub-Saharan Africa Will Be on Mobile Grid by 2025: GSMA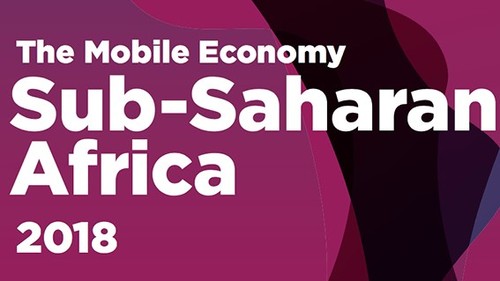 A new report from mobile industry body the GSMA predicts that 52% of Africa's sub-Saharan population will be connected to mobile networks by 2025.
Sub-Saharan Africa is the least connected region of the world when it comes to mobile penetration. Here is a chart from the 2018 issue of the Mobile Economy Report on Sub-Saharan Africa, recently published by the GSMA.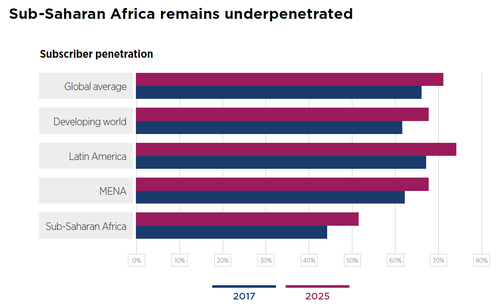 In the same report, the GSMA predicted that 634 million people in Sub-Saharan Africa will be connected to mobile networks by 2025, representing a penetration level of 52%, up from 444 million, or 44% penetration, now.
As the fixed telecom infrastructure is still underdeveloped in Sub-Saharan Africa, mobile connection, in particular mobile Internet, in this part of the world becomes more critical than anywhere else. While developers in other markets may choose "mobile first" to adapt to the changes, it would more likely require "mobile only" in sub-Saharan Africa, as this would be the only route to connection for most of the people there. The GSMA predicted in its report that close to 300 million new mobile users would access the Internet on their mobile devices by 2025.
Increasingly, more indigenous innovations are being developed both in infrastructure and in services, with Kenya a standout hotbed. For example, Telkom Kenya has just struck a partnership with Loon to introduce balloon-based 4G connections to rural and other under-connected areas. (See Telkom Kenya Strikes Commercial Service Deal With Google's Loon.)
In addition, Safaricom's M-Pesa is expanding into neighboring Ethiopia. (See Is M-Pesa Heading to Ethiopia?)
And the Nairobi-based CarePay, which facilitates public health care transaction and provision, has been selected by the World Economic Forum in its Technology Pioneers cohort of 2018.
— Wei Shi, Site Editor, Connecting Africa